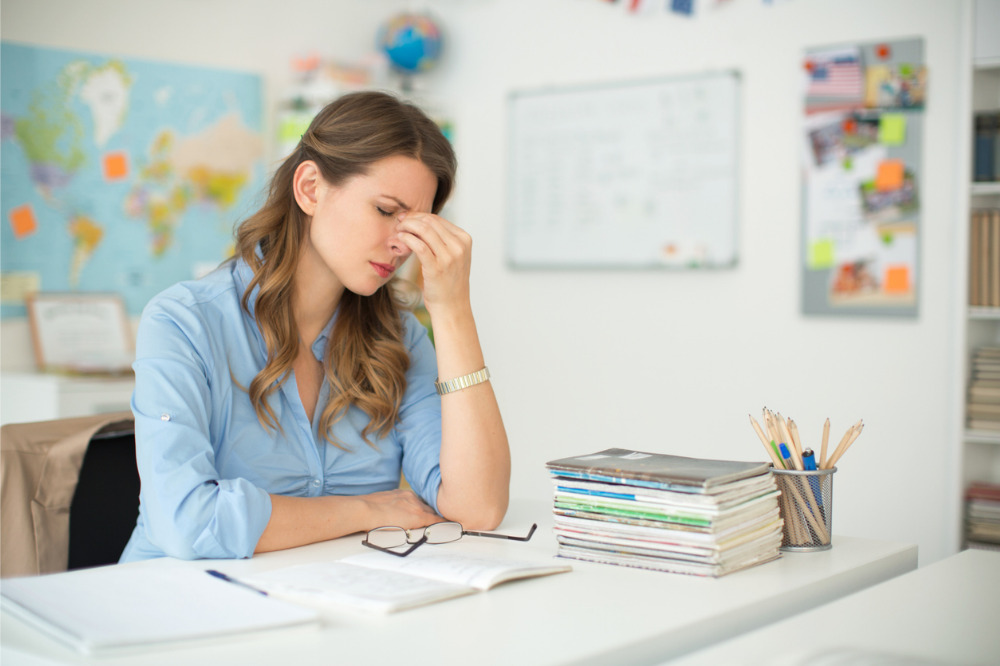 On Thursday, the Federal Government released its final report into the Quality Initial Teacher Education Review, which was commissioned last year by the then Federal Education Minister, Alan Tudge.
The 'Next Steps' review focused on how Australian schools can better attract and retain high-quality teachers while also preparing teaching graduates for the classroom.
According to the review panel's findings, ITE completion rates range from 73% at some institutions to just 34% at others. The number of people completing teaching courses overall has dropped 12 percentage points in the last decade and only 52% of students complete their teaching degree.
However, there is hope that the government's Next Steps review will help turn this around by building on reforms from the previous Teacher Education Ministerial Advisory Group (TEMAG) review.
The Expert Panel has made recommendations across three key areas: attracting high-quality, diverse candidates into initial teacher education; ensuring their preparation is evidence-based and practical; and supporting early years teachers.
Acting Federal Education Minister, Stuart Robert, said Australians expect "a world-class school system" for their children, adding the Federal Government is committed to "returning Australia to being one of the top education nations in the world".
"We are incredibly fortunate to have passionate teachers transforming children's lives every day, however the review has shown how we can continue to lift the quality of teaching in Australia by attracting the best and brightest to the teaching profession and preparing them to be effective teachers from day one," Minister Robert said.
The final report has been welcomed across the nation's education landscape, with some saying it builds on the recommendations of the previous TEMAG review.
"The Next Steps review strengthens the turn to research-informed innovation and evidence-informed practice," Professor Claire Wyatt-Smith, director of the Institute for Learning Sciences and Teacher Education at the Australian Catholic University, said.
"While the field of teacher preparation has changed considerably in the last decade, much remains to be done. Areas to progress include clarifying the function of standards and evidence to show how standards have been met, especially at the point of entering the workforce."
Professor Wyatt-Smith said the Institute for Learning Sciences and Teacher Education has developed digital systems for online cross-institutional moderation and new data visualisation methods to support improvements in ITE programs, using an evidence base.
"A main challenge facing ITE in Australia is that we have not had access to an established database showing the effectiveness of teacher preparation programs and the preparedness of graduates when they finish their preparation," she said.
"The Institute's research-informed collaborations with our partner universities has directly enhanced the confidence of graduates on their reported sense of preparedness and employer satisfaction with the quality of graduates."
National Catholic Education Commission (NCEC) executive director, Jacinta Collins, said the release of the report is "an important step forward for teacher education".
"The report builds on the strength of current programs and practices to support the delivery of quality teaching and to ensure Australian students receive a high-quality education," Collins said.
"Its key recommendations are aimed at attracting high-quality, diverse candidates, ensuring evidence-based preparation and inducting new teachers well."
Collins said Catholic education has been working in partnership with the tertiary sector to develop a range of strategies to support quality initial teacher education and ongoing support for educators.
"We recently launched a national program to build teacher capacity and to address the teaching workforce needs of Catholic schools, particularly in rural, regional and remote areas," Collins said.
"The program, a partnership with Australian Catholic University and the University of Notre Dame Australia, sees teacher education students employed in Catholic schools as paraprofessionals to address the growing shortage of teachers and provide paid, in-the-classroom experience."
Collins said the program enables teaching students to find employment and extend their experience in Catholic schools where they are most needed.
"It is part of a long-term strategy to place highly trained, workplace-ready graduates into Australian Catholic schools and early childhood education centres where they will be supported by mentors, school and tertiary professional learning."
Former teacher and principal, Robyn Collins, is an education consultant who contributes to the Association of Heads of Independent Schools of Australia's aspirant leadership program.
She said the challenges of attracting and retaining quality staff go beyond just reducing teachers' workloads.
"As a profession, we must also explore ways we can work together to assist our colleagues in rural and remote areas," Collins told The Educator.
"Whatever problems present in urban schools, we can be sure these are magnified in rural schools where access to permanent teaching staff, resources and professional development is more difficult and more expensive."
Collins said the teaching profession has the power to bring about important changes and "advocate for them relentlessly".
"It is time educators in schools stood up to initiate the radical structural changes that must be made if Australian schools are to attract the teachers we need – and keep them in the profession."
The 'Next Steps' Expert Panel's 17 recommendations:
A national recruitment campaign that features expert teachers and celebrates the positives of teaching and debunk negative myths.
Incentives to be offered to high-achieving school leavers and mid-career professionals, and to people in regional, rural and remote locations, people from Culturally and Linguistically Diverse backgrounds and Aboriginal and Torres Strait Islander peoples, to attract them to teach.
Funding to support employment-based pathways into teaching and that recognition of prior learning be reformed urgently.
A fund be established that supports innovative employment-based pathways.
Making the profession more attractive to new candidates by removing the burden of red tape from teachers' workloads. The Expert Panel recommends an audit.
Filling the gap in career advice resources that promote teaching as a career.
More resources to be created for families and carers to understand what teaching best practice looks like.
The Australian Government to create a Centre for Excellence in ITE. The Centre for Excellence would be a model for evidence-based ITE and for research into which elements of selecting ITE students, preparing them and supporting them once in the classroom best contribute to students' learning.
Higher education providers to publicly report the proportion of academic staff who have recent teaching experience.
The Accreditation of Initial Teacher Education Programs in Australia: Standards and Procedures be made more specific in a manner similar to the United Kingdom's Initial Teacher Training (ITT): Core Content Framework, so ITE students better understand what is being asked of them.
Strengthening the TPAs by setting up a board with authority to approve TPAs and undertake national standard-setting, moderation and comparability.
For the Literacy and Numeracy Test for Initial Teacher Education (LANTITE) to be available before students start their degree and required in the first year
Strengthening the link between the quality of ITE and its funding. The Expert Panel suggests these recommendations be phased in to provide a clear incentive for higher education providers to offer evidence based and practical ITE.
Funding for ITE to be based on performance. Funding could also be tendered to higher education providers that meet quality criteria.
New funding to reward schools, groups of schools, systems, employers and higher education providers in best practice teaching particularly evidence-based approaches to the teaching of reading
State and territory teacher employers should be required, through the next National School Reform Agreement, to demonstrate the evidence-based teaching of reading, partnerships with higher education providers, data on student achievement linked to ITE programs and reforms to Teacher Regulatory Authorities to improve transparency, and to require LANTITE to be passed in the first year of an ITE course
Developing an agreed set of national standards to set the bar for mentoring early career teachers
That a national model of teacher supply and demand be developed to support a sustainable pipeline of high-quality teachers in the right subject areas and locations.