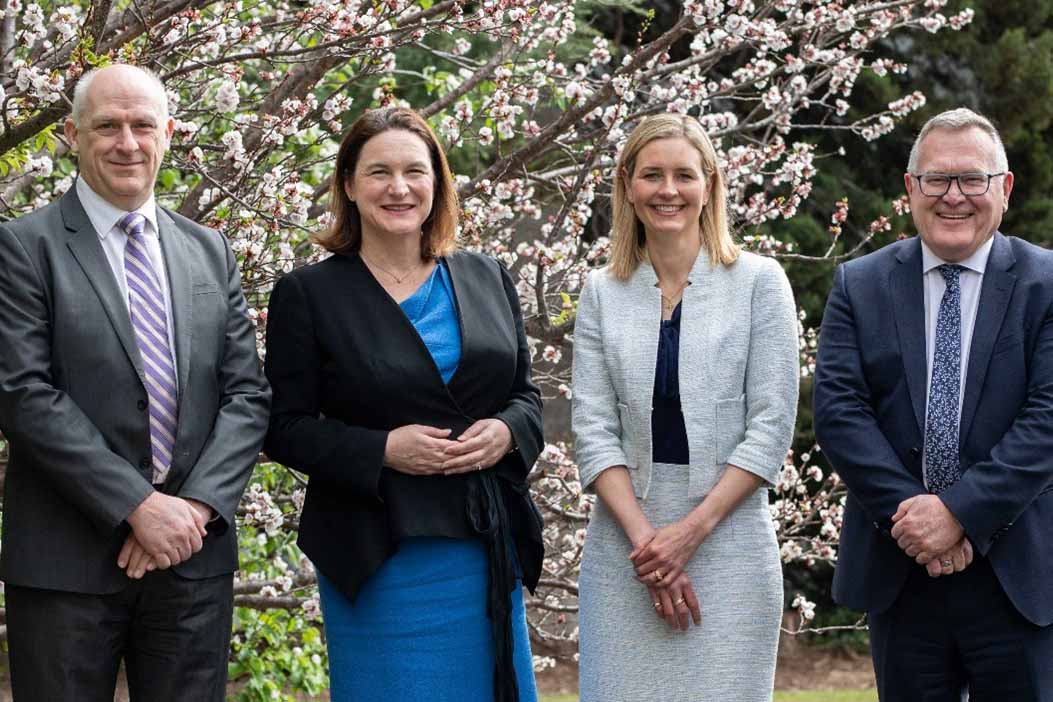 Last week, Seymour College announced the appointment of Vanessa Browning as the school's 14th principal,
Browning takes over from Kevin Tutt, who will retire at the end of the year and will work closely with him in the leadup to the commencement of her new role, which will begin in 2021.
Prior to accepting the new role, she was Head of Seymour's Junior School – a position she has held since joining the College from St Catherine's Sydney three years ago.
Prior to this, she held leadership and teaching roles at a number of independent R-12 schools including The Scots College (NSW), Matthew Flinders Anglican College (Qld) and Geelong Grammar (Vic).
Below, The Educator speaks to Browning about her aspirations as incoming principal and strengthening girls' education in the tumultuous year that is 2020.
TE: Drawing from your experience at Seymour College during this tumultuous year, what does it mean to lead an independent girls' school in 2020?
VB: I am immensely proud of every Seymour student for the resilience and adaptability shown this year, as I know they have missed out on many opportunities that are usually open to them. I am committed to prioritising the wellbeing of girls in ensuring that a Seymour education promotes full engagement in every aspect of College life and that the girls immerse themselves in all that Seymour can offer.
Every girl needs the opportunity to find her spark and her pathway in life, along with a confidence in her ability to make a difference in the world. Leading an independent girls' school is about empowering young women to find their passion so that they can be the best they can be.
Despite the challenges faced by educators, 2020 has also created an amazing opportunity. Education is now on the precipice of a significant paradigm shift and I feel a great sense of honour to be given the responsibility of leading Seymour College through this change.
TE: What are some of the key learnings from your prior teaching and leadership roles that have informed your approach to school leadership?
The importance of community: I look forward to fostering the collective strength of the amazing Seymour families, staff and Old Collegians to ensure that every relationship adds value to the Seymour experience.
Stakeholder engagement: it is critical that everyone buys into the vision of the College. Valuing and maintaining high expectations is critical to achieving a vision. I learnt very early in my career that the foundation of positive relationships is integrity.
I also learnt and still maintain that your best lesson (if you are teacher) or your best performance (if you are a member of the operational staff) lies ahead of you. I have developed the greatest respect for those that have led me, continually demanding my constant improvement.
Communication: Effective communication and effective leadership are closely intertwined. Open, authentic, transparent and regular communication with all stakeholders is vital.
Research, research, research: Read widely and apply knowledge in innovative ways.
Empowering others: As a leader it is important to build the capacity of staff – staff need opportunities to grow and develop. A critical part of a compelling educational experience is also about taking advantage of the emerging science around effective instructional practice, ensuring that educators are equipped with the knowledge, skills, and dispositions to guide, instruct, encourage, and support our girls.
Trust: Trust is precious. It is the most critical form of capital a leader can have and can impact their ability to inspire and motivate.
TE: Looking ahead, what are some of the biggest challenges, but also opportunities, you see when it comes to ensuring that girls are provided with a holistic education?
VB: It is critical that schools remain future focused, innovative and agile. School leadership teams require a new set of lenses to look through, think about, talk about and act on.
A big challenge and opportunity is the movement away from the ATAR-driven school experience to one that focuses on celebrating the Complete Achievement of every student. At Seymour, we celebrate academic achievement but believe that the true measure of a quality education is more than just a grade, it is in the strength and abilities of a young woman who has the confidence to undertake whatever comes next. This places individual passions and strengths at the forefront of how the girls view themselves as learners and their ultimate success. Our girls' complete achievement is evidence that Seymour is a wonderful place to learn, to thrive and to gain the necessary foundations to be prepared for what comes next.
I see every learning encounter being an opportunity for our students to learn, develop, curate and showcase their individual story. Each girl's story needs to be told and expressed internally (in terms of peers and school) but also externally which is why community platforms and relationships with organisations and industry is vital.
It's important to me that the College's rich heritage, including our Presbyterian/Uniting Church roots, provides us with the moral compass to steer our future decisions and realise our vision.
Our vision is for every girl to leave Seymour with strength, optimism and justice firmly imprinted in who she is, and for her to be confident for the future.