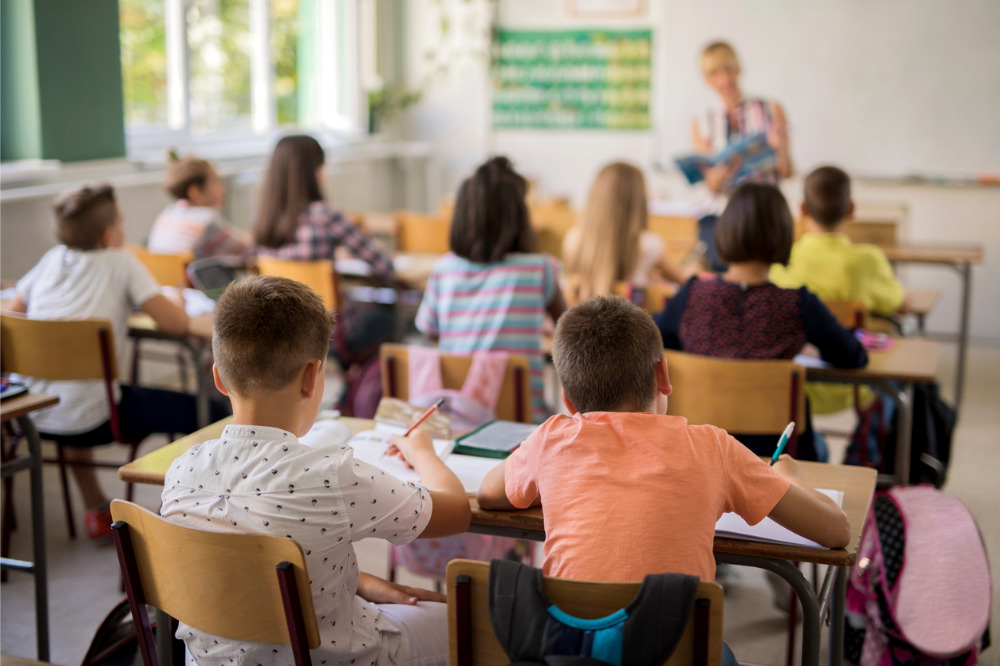 In Australia's school system, there are many factors that can contribute to educational disadvantage, such as poverty, living in a remote or underserved area, being a member of an Indigenous or minority group, or having a disability.
A recent national survey from The Smith Family revealed 62% of Australian families have found it harder to afford all the things their children need for school this year due to the rising cost of living.
Tomorrow, Teach For Australia and Ochre Education will be holding a free webinar about how a high quality curriculum can be used as a lever for equity and student success.
The online event on December 8 is part of Teach For Australia's annual 'Impact for Equity' series and will include Clare Sealy, Head of Education Improvement, States of Guernsey in the UK; Jarrad Stewart-Olsen, Lead Teacher at Teach Well and Former Head of Science at Aveley College in Perth; and Patrick Ellis, Education Lead at Catholic Education, Archdiocese of Canberra and Goulburn (CECG).
"We've found webinars an informative and relaxed way to bring TFA's Alumni community together, and the technology lends itself well to providing an open and flexible learning experience for educators anywhere," TFA Director of Community Briannon McLoughlin told The Educator.
"We encourage people to join the conversation live, ask questions and share their experiences but also – understand how busy teachers are – there will be a recording available after for people who are registered."
McLoughlin said TFA's past events have shown there is great value in teachers coming together to share about what's working well in classrooms, how challenges can be tackled and where there are resources that can help support their work.
Caroline Reed, co-CEO at Ochre Education, which describes itself as "a new Australian not-for-profit online classroom and resource hub created by teachers, for teachers", said the webinar offers the opportunity for educators to hear from leading international and Australian experts about "how coherent, rigorous curriculum can drive equity.
"At Ochre we are supporting teachers to ensure all students have access to a high-quality curriculum, as a vital lever to narrowing attainment gaps," Reed said.
"Alongside our comprehensive bank of optional and free resources, we are also giving teachers access to the best thinking and the deepest subject expertise, to consider when developing their curriculum."