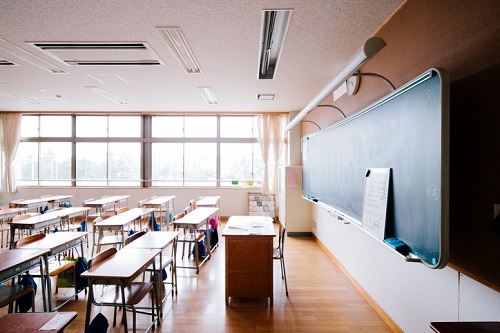 For the first time in the OCED Programme for International Student Assessment's (PISA) history, Australia recorded below the global average in math skills and even saw a drop in performance in science and reading.
Meanwhile, other education systems which used to be below or at the same level with Australia, improved after introducing changes in their school curriuculum.
In an article published in The Conversation, the Grattan Institute's Fellow, Julie Sonnemann, wrote that if high performing systems have managed to redesign their school system to improve their students' academic performance, so can Australia.
Who has improved, and how
Pointing to the Grattan's Institute's 2012 report, which analysed four East Asian systems with high performances in PISA, Sonnemann said "a much more intensive process" was followed to ensure that changes imposed have an impact in classrooms.
Hong Kong, one of the four systsems analysed, had its researchers – from the University of Hong Kong – develop a new approach to teach Chinese by considering how students perceive the meaning as well as structure of the language instead of having them simply memorise the characters.
The researchers were hands-on in supporting schools to shift to the new practice: training to principals and teachers, providing new teaching materials and lesson plans, ensuring that teachers have access to peer support and even on-the-job support from curriculum experts and researchers.
Parents were also included in the mix to ensure that students were provided a good reading environment at home.
The overhaul, which spanned five years, made improvements in the years to come. Hong Kong's PISA reading score, which was at the same level as Australia's in 2000, is now 21 points higher in 2018 at 524 (Australia's 2018 score was 503).
"This is not a case of improvement through government control. Hong Kong provides a high level of school autonomy similar to Australia," Sonnemann wrote.
"But systematic government policies made it easy for schools and teachers to improve how they taught reading, resulting in large shifts in teaching practice."
Eyes on the teachers
While Hong Kong changed how a subject is taught, Singapore imposed stricter teaching quality standards on its educators – imposed by government policies.
Sonnemann notes that only one in 10 applicants are selected to be trained as teachers through a strict selection process. Those who are chosen receive support, with the Ministry of Education providing a generous stipend to support student teachers in their initial training.
In its August report, the Grattan Institute also pointed this out: if Australia wants to attract high achievers into teaching jobs, it would have to ensure that they are paid well.
The report further suggests that to maintain a steady supply of quality educators, top teachers should be earning $80,000 per year more while top school leavers should be offered $10,000 scholarships a year to take up teaching.
But in 2000, Singapore was already ahead, having reformed its teacher pay and career structures – such as tying together teacher development and professional learnning to its teacher performance managerment – to entice more Singaporeans to consider a career in education.
Leading teachers are also given prestige. Those with outstanding performance in their field, called "master teachers", can help steer directions in their subject, link schools with research and even serve as mentor those who mentor other teachers.
But seeing as Australia lagged behind in all three subjects – math, science and reading – Sonnemann said there needs to be a re-examination on how these subjects are taught in the first place.
"For Australia to improve, it is not about radically changing policy directions, or doing one thing differently. Instead, Australia must do many things better; much, much better. We must do them more systematically and with more intensity."