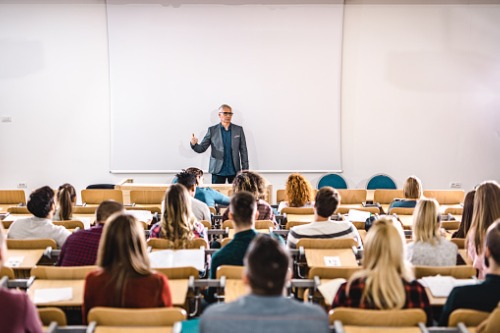 While experts have highlighted the need for more research on the impact of student wellbeing on their academic achievement, there is also an increased focus on the connection between teacher wellbeing and student outcomes.
The Federal Government, which has made recent interventions in this area, has promised to do more to improve teacher wellbeing amid alarming figures of young teachers leaving their careers after a few years in service due to burnout, experiencing violence, or simply feeling unprepared for the job.
Some state governments like Victoria have opted to provide cash incentives to new teachers with the aim of enticing them to stay in the profession or relocate to hard-to-staff schools.
A common tactic used by institutions, however, is to provide counselling.
Recently published research on South Australia's Employee Assistance Program (EAP) found that providing counselling to staff has a range of benefits other than helping them feel supported: every dollar spent on the counselling service yields to over three dollars of benefits as absenteeism falls and job performance improves.
The study titled, "Cost-benefit analysis of an employee assistance program for a geographically dispersed workforce in South Australia", is considered to be the first-known controlled benefit-cost evaluation of the EAP.
Professor Donald Shepard, the report's senior author, noted that providing counselling to an employee would cost less at $409 compared to the fiscal gains of $1,365.
Improved wellbeing for staff also ensures the benefits trickle down to students as the study projected an increase in student lifetime earnings of around $76,000 a year.
However, Professor Shepard noted that "to incorporate the full impact of employee-funded counselling services for teachers, you also have to measure how their good health ultimately benefits student outcomes."
Professor Shepard also serves as the Fulbright Distinguished Chair of Applied Public Policy at Flinders University and Carnegie Mellon University.
Personal counselling preferred
Another key finding of the study was that in–person sessions for staff were more accepted than telephone sessions, with the average sessions of staff who preferred the former rating 49% higher.
However, this has proven to be a hurdle for those living in remote and regional areas. Likewise, those living outside metropolitan areas are found to have higher mental health risks as well.
The study recommended that the Department of Education should find more ways to increase the use of EAP outside Adelaide in order to reach more staff. These could come in the form of seminars, videos and even promotional materials.