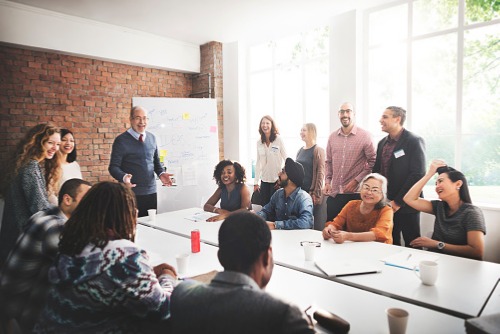 The Victorian Government is offering cash incentives up to $50,000 in bid to fill hard-to-staff schools across the state with quality teachers.
Victorian Education Minister James Merlino announced that the state had set aside a $244.6m package to ensure educators have enough resources to improve the quality of teaching in their classrooms.
"This is the biggest investment in our education workforce in this state's history," Merlino said.
"Our teachers work extremely hard to give our kids the best education, and we want to give them the support they deserve. Great teachers change lives. That's why we're working so hard to attract the best people to teaching and supporting them to stay in our classrooms."
The package adds to the $93.9m worth of investments already pledged to boost educational outcomes for the state's rural and regional students and close the gap between regional and metropolitan schools.
Between 2015-2016, Victorian schools had the lowest rate of government funding in Australia, according to the Australian Greens party.
Data from the Productivity Commission's Report on Government Services 2018 showed that government funding for Victorian schools was at $15,656 per student during those years. NT, meanwhile, saw the highest government funding in 2015 to 2016 at $24,664 per student.
But despite having the lowest funding, Victorian schools still manage to deliver, says Dr Jennifer Buckingham, a senior research fellow at the Centre for Independent Studies.
In fact, Victorian schools either score above average or post as one of the better achieving states in NAPLAN, Buckingham wrote in an article published in The Conversation.
Funding package 'a positive first step', says union
The Australian Education Union Victorian branch president, Meredith Peace, called the government's funding announcement "a positive first step" in finding solutions to public school staffing issues.
"Workload is the underlying critical problem which contributes to staffing shortages and attracting teachers into leadership roles," Peace said.
"The government must invest further resources to address serious workload issues in schools."
The 2016 ACER workload study showed teachers are working on average 53 hours a week, principals on average 60 hours a week, and at least 50% of support staff cannot complete required work within their paid hours.
"Lack of support for our staff in public schools is one of the biggest issues our members face," Peace said.
"The government needs to go beyond meeting the demand for teacher shortages and employ more staff, so that teachers can spend more time focusing on teaching and learning and principals can be educational leaders rather than administrative and compliance officers."