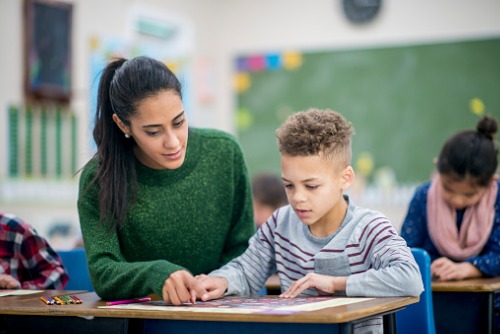 Whether it's exam season or not, schools can be a stressful environment for both students and educators alike.
However, recent studies show that rates of stress and mental health issues have been increasing.
Research from the National Union of Students and Headspace found that some 70% of students rated their mental health "poor" or "fair."
The same could be said for new teachers, many of whom end up shifting careers within their first five years.
Tina Hascher, a professor of education science at the University of Bern in Switzerland, said that while schools should strive to lessen stressors for teachers, more research is needed to look into the effects of wellbeing on teaching quality.
"Wellbeing is defined in so many different ways," Professor Hascher said.
"We often say that it is important to be in balance, but with wellbeing, the balance really has to be unequal in favour of the positive aspects."
Professor Hascher, who is currently on her sabbatical, addressed this issue before the West Australian education sector at the University of Notre Dame Australia on 22 October.
"What we still need is good longitudinal research," she said.
"What we see at the moment is that although wellbeing is not usually an immediate direct predictor of student outcomes in terms of grades and achievements, it does contribute to the ability to cope with motivational problems."
Amid calls to produce more research, Australia's education sector has been making moves to improve the mental health and wellbeing issues of teachers. In Western Australia, public school principals may soon be asked to check on their teachers' mental health as an early intervention measure.
Professor Hascher says educators also have to recognise that if the pressure for students to achieve is too high, families must be integrated into children's education.
"We have to be a school community," she said.
But while teachers have an important role in helping students, they are not as influential compared to other factors when it comes to raising student outcomes – according to a University of New England research published in the Journal of Educational Psychology.
In an article published in The Conversation, Callie Little, a postdoctoral research fellow at the University of New England, said that "teacher quality" may not be the driving force behind their students' NAPLAN scores.
Instead, she wrote, students are more influenced by environments outside the classroom, such as their own socioeconomic status and even their parents' education values.