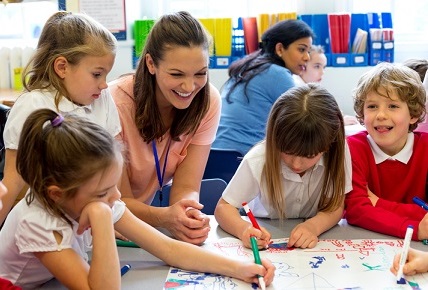 The recently-released NAPLAN National Report revealed mostly favourable results in contrast to the earlier OECD PISA 2018 report. However, educators are still pressured more than ever to deliver better outcomes.
A recent parliamentary inquiry recommended thar school inspectors should monitor classroom teaching to ensure quality.
In an interview featured on the NSW Education Department's 'Every Student Podcast', Dr Ben Jensen from education consultancy firm Learning First said teachers need support in order to improve their students' PISA results – not more curriculum changes.
Dr Jensen said teachers also need to be given more advice about what they need to focus on and how they can teach effectively.
To understand the gap between student learning and goals set by educators, Australian Institute for Teaching and School Leadership's (AITSL) spotlight report noted that it is up to students to identify the problems that hinder them.
Developing a feedback culture
In one of its many resources released at the start of the new school year, AITSL emphasised that effective feedback – which looks into how well students understand and perform tasks as well as manage their own learning – is key to helping students improve their learning outcomes.
"Teachers need to include opportunities in their classrooms for eliciting student thinking and understanding," the report stated.
"In addition to learning tasks and activities, questioning and discussion can provide valuable insight into student progress and can reveal misconceptions".
Citing Evidence for Learning, which compiled global studies for their own resource, giving students quality criticism can result to an additional eight months' worth of progress.
AITSL's resource, titled 'Spotlight – Reframing feedback to improve teaching and learning', provided some tips on what teachers should keep in mind when giving feedback:
Give constructive know what they have to work on.
Focus on the changes the student has gone through from their previous efforts.
Know the student's prior knowledge and skills before they can give feedback
Hear the student's own self-evaluation on how they think their fared well.
However, the Institute cautioned that focussing on comparisons with other students, resorting to punishment, or even giving awards such as stickers, is a sign of ineffective feedback.
Instead, teachers should instead focus on complementing students on their efforts to improve their learning strategies.
What school leaders can do
Ensuring effective feedback thrives in classrooms needs support from school leaders as well, the report noted.
AITSL recommends that principals should invest in professional learning and provide their teachers resources or case studies of effective feedback.
This may include looking into the resources, programs and existing structures the school has – and how aligned these are to the feedback received – before principals can make any changes.
Principals should also encourage collaboration to test out strategies – within the school and with neighbouring schools.
School leaders also have to build a culture of trust and cooperation among students and staff. AITSL said that a supportive environment should also extend to students so they can work on improving themselves.