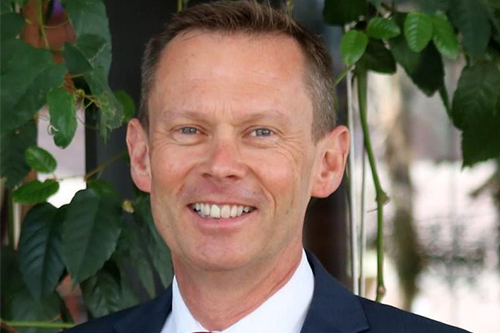 As another school year approaches, many principals will be reflecting on the significant year in education that was 2019.
From the disability Royal Commission and the mobile phone bans in some states' classrooms to the government's recently announced overhaul of the education system, there's no doubt that 2019 was a significant year for Australia's schools.
Indeed, these changes will be on the minds of Australia's school leaders, many of whom are already dealing with increased administrative workloads and pressure from parents.
The Rev. Chris Ivey is the national chair of the Association of Heads of Independent Schools of Australia (AHISA), as well as the principal of St Andrew's Anglican College in Queensland.
He said this year's Australian Principal Occupational Health, Safety and Wellbeing Survey served as a "barometer" for a number of challenges that school leaders have faced over the last 12 months and will continue to face in 2020 and beyond.
"The increasing eruptions of violence from students and parents captured by the Survey are not just threats to the personal safety of educators, they are indicators of the fissures emerging in civil society more broadly," The Rev Ivey told The Educator.
"Schools inevitably feel every rumble within the social terrain".
The Rev Ivey said Australia's school sector is perhaps unique in having to evolve rapidly in response to both social and technological change, and to tackle them in tandem.
"Schools deal with these challenges at two very important but quite different levels. First, schools are challenged to adapt as organisations: think edtech, learning management systems, wireless campuses, and sustainable facilities management," he explained.
"Secondly, schools must respond to the ramifications of social and technological change for students: think 21st century curriculum development, 'future proofing' and cyber safety".
The Rev Ivey said that as social and technological change appears to be accelerating at an exponential rate, three issues that are certain to engage schools in 2020 and beyond are student – and staff – wellbeing, further digital disruption of education provision, and the imperative to develop teacher talent.
Early interventions needed to improve wellbeing
The Rev Ivey said that while schools are already paying close attention to student wellbeing, a stronger focus is needed on identifying the signs that individual students need personalised interventions and support.
"Recent research indicates that the students with the highest anxiety levels are most likely to rate their school's wellbeing programs as ineffective. We need to respond to that feedback as a matter of priority," he said.
"Schools need support in dealing with the increasing prevalence of student mental health issues".
The Rev Ivey said it is not enough to speculate on the impact of academic pressures or social media misuse on student wellbeing.
"We need research that helps identify more particularly the sources of student anxiety as well as effective ways to empower students to recognise and deal with challenges to their wellbeing," he said.
"Schools will also need to engage even more closely with parents to address these issues".
Since 2011 the mental health of both students and staff has been an increasing source of stress for principals.
The Rev Ivey pointed to research among independent school leaders that has identified a number of factors affecting staff welfare, including increasing parental expectations for individualised learning for their children, an increasing per-student workload and the growth of regulatory and compliance demands.
"Schools are dealing with these stresses by appointing compliance officers and introducing parent conduct codes and email policies, but the pressure points remain," he said.
Developing teaching talent
The Rev Ivey said there are currently two "common narratives" about Australia's teacher workforce: that there will soon be a serious shortage of teachers, particularly at secondary level; and that teachers are not emerging 'classroom ready' from their initial training.
"The recent reform effort in initial teacher education is welcome, but risks neglecting the role of schools in teacher development, particularly at pre-service and graduate level," he cautioned.
"There are existing models of partnerships between schools and universities to deliver high quality professional learning for practising teachers which lead to higher qualifications".
The Rev Ivey said new models of partnerships between schools and universities to train pre-service teachers in programs that go well beyond the traditional practicum model are now emerging.
"We can expect an imminent shortage of teaching talent to focus schools' interest in taking a more active role in initial teacher education through innovative partnership models with tertiary providers," he said.
Digital disruption in 2020
In terms of developing their teachers, The Rev Ivey said schools learnt from the first wave of technological innovation in education that successful innovation demands attention to implementation.
"We know that embedding technological innovation requires tailored professional learning programs for teachers that can accommodate different rates of mastery of the hardware and software and their impact on pedagogy," he said.
"The latest wave of technological innovation is bringing virtual reality, augmented reality and artificial intelligence into our classrooms".
As with other edtech innovations, says The Rev Ivey, the initial challenge for schools will be deciding if, when and where on the learning and teaching continuum to invest any available dollars in these emerging technologies.
"As warned in a recent report sponsored by the federal Department of Education, new technologies are creating new ethical and privacy challenges for schools," he said.
"Social media use has already forced schools to focus more intently on the management of privacy issues relating to images of students".
Additionally, says The Rev Ivey, the Federal Government's intention to introduce a national Unique Student Identifier under the National School Reform Agreement suggests security of student data will be an increasingly important aspect of school administration.
"Schools are highly complex environments to lead and becoming more so. We can't ignore the challenges ahead, but I believe we can face 2020 and beyond with confidence," he said.
"In responding to the fast and furious changes of this century, school leaders have already demonstrated their ability to build and wield their school's capacity for innovation and agile transformation. I expect no less of school leaders as the adventure continues".