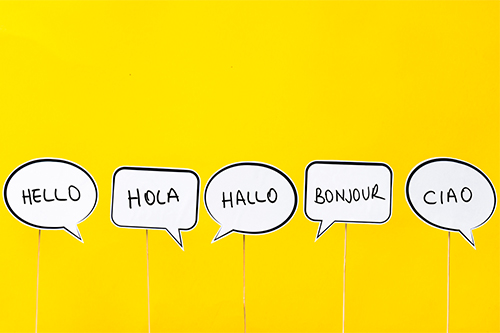 Studies have shown that sharpening children's language skills can have profound and lasting benefits, both academically and socially.
Learning a second language has been shown to boost learning in preschool-aged children, potentially giving them an important academic head start.
A recent research from the University of Tasmania's College of Arts, Law and Education is among the latest to confirm these benefits.
The study found that a Vietnamese language program for preschoolers stimulated the children's interest in Vietnamese culture, and improved their linguistic, literacy, and numeracy skills.
Thirty-five children, ranging from three- to five-years old, participated in the program, which involved 20 half-hour sessions over a period of 10 weeks. The researchers also interviewed parents and staff.
Lead author Dr Vinh To said the study showed that participants, apart from learning the Vietnamese language, have increased their "international-mindedness."
"Parents told us that in many cases the children started using Vietnamese words around their home, sang Vietnamese songs, enjoyed reading Vietnamese-English books as part of the home reading program, and took great pride in talking about what they learnt in the Vietnamese class," she said.
"The lessons provoked interest and curiosity in language learning and broadened the children's perspective about the world."
The program involved a range of topics, including greetings, morning activities, colours, numbers, action words, toys, foods, animals, cultural symbols, reading, and singing. It was also among the first to introduce a second language to preschoolers in Tasmania.
Dr To said she hoped the study will help state educators in the development of future language education practices and policies.
"The project has enabled children to explore the world more fully to become 'confident and involved learners' and 'effective communicators'," she said. "In the long term speaking at least two languages will eventually offer job seekers more opportunities in competitive markets."