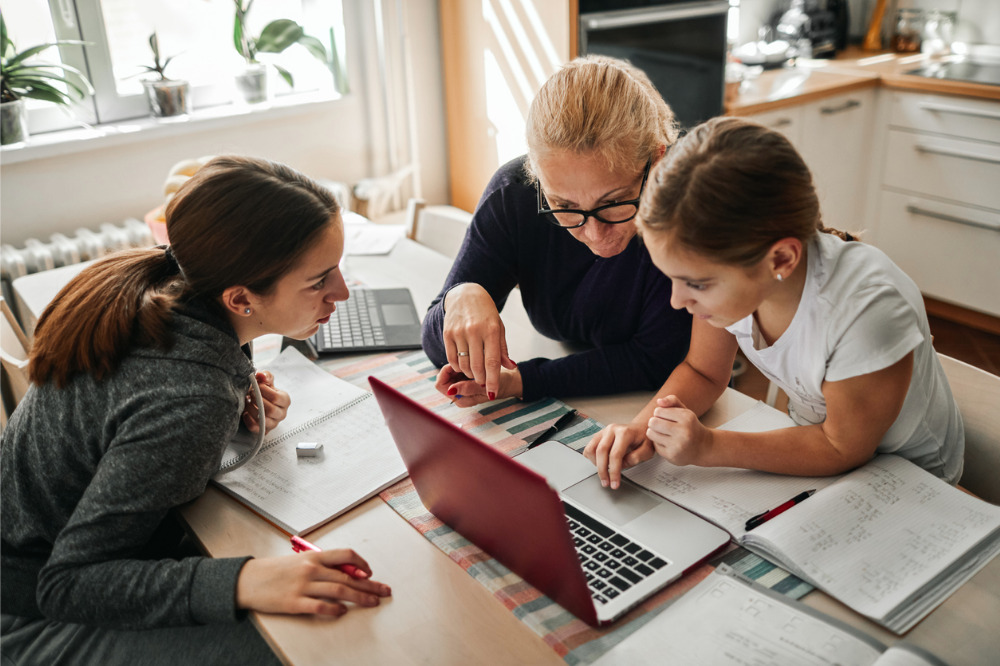 The role of parents as partners in their child's learning journey is a critical one that has been proven by over five decades of research in having a critical impact on student learning and achievement.
Indeed, the Review to Achieve Educational Excellence in Australian Schools, popularly known as the Gonski 2.0 report, debunked the belief that schools are solely responsible for children's education.
Dr Amy Graham is an education expert at UNSW with a strong interest in education psychology, policy, and transitions to school. Her PhD thesis is on how parents can prepare their children to succeed at school – a critical question as Term 1 begins.
"Parents are a child's first and most influential teachers," Dr Graham said.
"Parents teach young children all about the world when they are young, and this does not stop once children enter the school gate".
Dr Graham says parents still have the potential to affect their child's educational potential and love of learning.
"This can be through providing a stimulating and fun home learning environment, their communication of high expectations, facilitating positive conversations about school, and showing interest in their child's learning and interests," she said.
"Showing an interest is one of the simplest ways to help a child be successful".
Dr Graham's research, recently highlighted in an article by the Media Centre for Education Research Australia (MCERA), showed that parents are keen to share this responsibility with teachers and create a partnership between home and school, but might need support from teachers to find ways to join in their child's learning journey.
"For some parents, it is hard to know where to start if they have not experienced positive examples themselves or struggled at school," she said.
"But it is important for parents to know their efforts can make a massive difference to their child's educational success – even more than where they send them to school or how much they earn. They just have to show an interest".
Opportunities for school-parent ties
Some school leaders say the COVID-19 pandemic has provided some important lessons for schools in the context of parent-teacher ties.
Carey Baptist Grammar School principal, Jonathan Walter, says the pandemic provided a unique opportunity for parents to see and appreciate the true extent of what teachers do on a daily basis.
"For the first time, parents – particularly in the younger years – have essentially been in the classroom with their children," Walter told The Educator.
"They've seen first-hand the enormous effort our teachers have made to connect and to support the learning of their children. We received a lot of feedback and I think parents have developed an appreciation for the great work that our staff do".
Walter said parents valued the teachers' patience, their ability to explain concepts and their efforts in working with the different types of support each student needs.
"I think, moving forward, this relationship allows us opportunities to draw on the expertise of our parents in their professions, to really extend Carey's offering beyond the traditional boundaries of the School," he said.
"The ability to tap into what is a hugely creative and expert group of parents and for our students learn from their real-world experiences will deepen the program and make it richer for everyone".