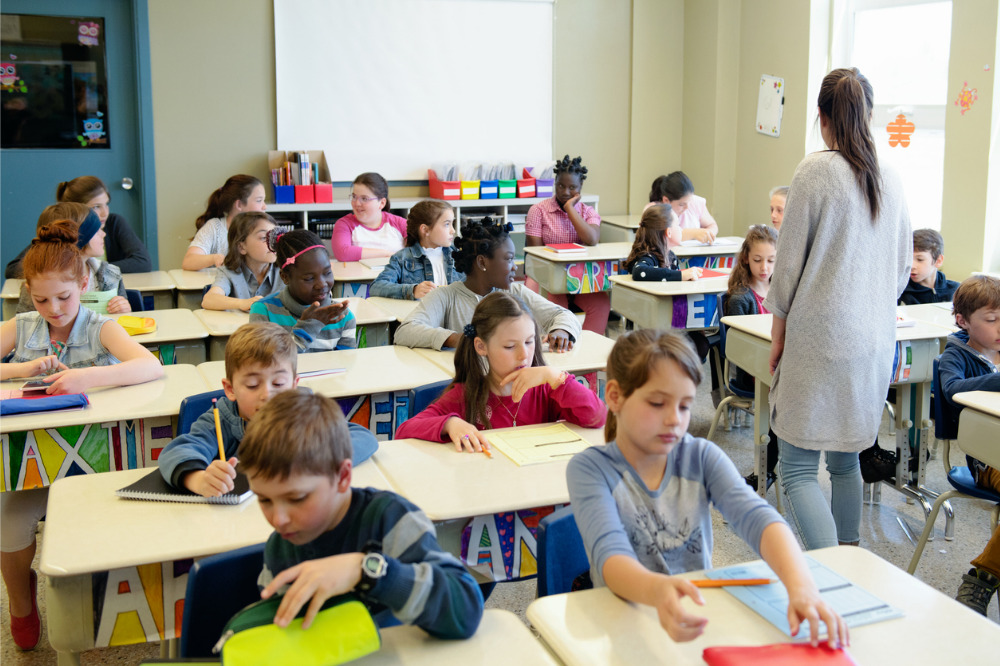 As schools get their affairs in order for Term 1, improving the mental health and wellbeing of young people who struggled through the Covid lockdowns, is being made a top priority.
A staggering 90% of Australian parents are anxious about disruptions to schooling in 2022, new research shows. According to the nationwide survey, 72% of parents felt the biggest issue with remote learning last year was their child missing their friends at school.
This is a problem Professor Marjory Ebbeck, understands well. As Emeritus Professor of Early Childhood Education at the University of South Australia, she has extensively studied how the pandemic has impacted young people, and in an interview with The Educator, offers some advice for how principals can help to soothe students' back to school jitters after a long period of disruption.
She says common back to school anxieties across age groups include unease, concern about returning to school after long periods of isolation, discontinuity of friendships, intense media exposure about the pandemic that leads them to question whether or not they'll be safe.
"There are also some parental concerns about missed learning with home schooling. Young people want to know if their teacher will be able to help them if they can't do schoolwork. There are also concerns about coping with school requirements," Professor Ebbeck told The Educator.
"With younger preschool aged children there may be separation anxiety and uncertainty about their ability to cope with the transition back to school."
Professor Ebbeck said this may lead to a lack of optimism in students who have lost confidence and do not feel at ease.
"However, many children will have needed resilience and positive self-concept to transition without undue anxiety," she pointed out.
"Principals need to communicate that school is a safe place and things will return to normal. Leaders and teachers also need to make student wellbeing a priority. If students feel happy, relaxed and confident they will learn effectively."
Professor Ebbeck said teachers looking to ease the transition back to school for students can create a classroom climate where there are positive reciprocal teacher/student/peer relationships.
"Compensate for what research about COVID has shown; a lack of physical activity, too much screentime and short learning periods. Offering outdoor education opportunities can also reduce anxiety in children," she said.
"Another provide for self-expression. Talking, engaging small group activities for interaction opportunities for friendships need to be reinforced."
Above all else, says Professor Ebbeck, teachers need to take time to observe and assess the wellbeing of children.
"Follow up on any concerns. Navigating change with a positive return to school can set students on a pathway to more successful transitions ahead. "