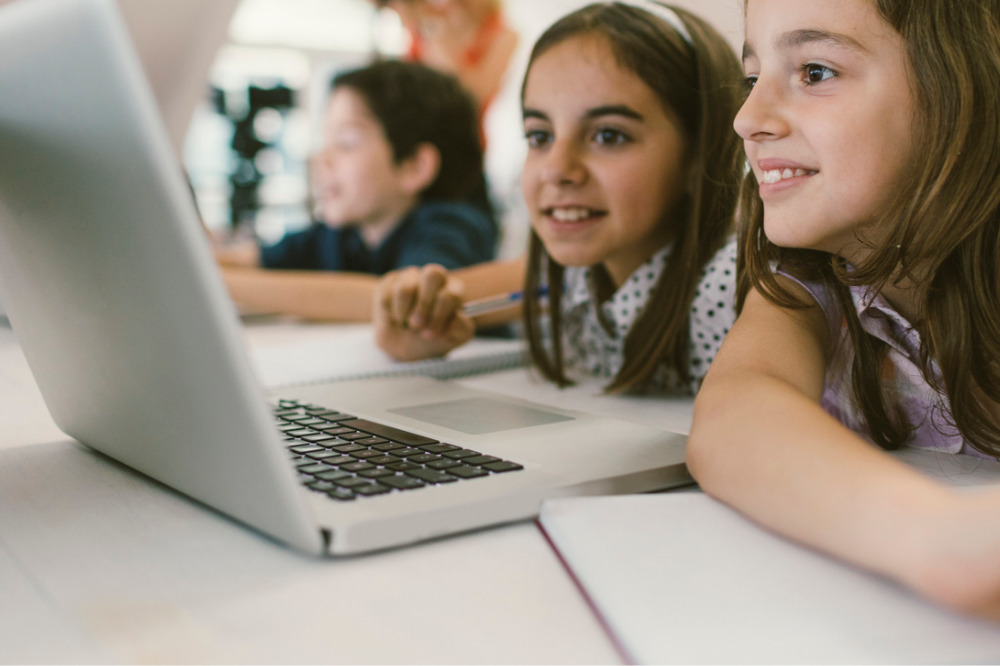 Regional, rural, and remote schools across Australia face a range of daunting challenges that impact on the students living and learning in these communities.
Whether it's distance from major cities, slower internet connectivity, insufficient funding, or limited access to healthcare services, students in these schools tend to experience higher rates of social isolation, limited subject offerings, fewer opportunities for extracurricular activities, and lower academic achievement, than their metropolitan peers.
According to Productivity Commission data, students living outside major cities are on average 1.75 years behind in literacy and two years behind in numeracy compared with their urban peers.
On 29 March, edtech pioneer Janison announced sponsorship from the University of Sydney to extend a program designed to find and unlock untapped potential in students to outer regional, remote, very remote, Indigenous and low socioeconomic communities.
The Data-led Equity Education Program (DEEP), founded on the use of student data derived from digital assessments and support from education industry leaders, centres on the smart use of data as a powerful equaliser among schools, and extends the use of industry-leading student assessment tools to participating schools free-of-charge.
Thanks to sponsorship from the University of Sydney, DEEP can now be extended to provide 5,000 student benchmarking tests for schools in target communities across NSW, as well as a number of ICAS academic competition tests, over the next two years.
Evaluating students' depth of learning
Amy Barouch, Group Executive, Janison Assessments, Janison, said there are some effective ways that participating rural and remote school leaders can integrate DEEP into their teaching and learning frameworks to improve teacher efficacy and student outcomes.
"We aim to help schools evaluate students' depth of learning. We ask students questions that cross curriculum categories, and which promote problem solving, analysis and reasoning," Barouch told The Educator.
"Our assessment data helps schools identify academic potential in their students, as well as possible gaps in understanding leading to better outcomes for all students. We complement a school's broader assessment strategy with independent data that the school controls."
Barouch said school leaders can use the data to identify students who are achieving higher on assessments than expected, compared against school assessments.
"Some bright students can become disengaged during lessons designed for students of average ability. Many class assessments will be targeted at this same level and focus on the successful proficiency in the skills and knowledge covered in class," she said.
"Bright students will typically perform well, as will their attentive peers, however, they will not always shine in a typical class assessment."
Pinpointing students' strengths and weaknesses
Barouch said the assessments available through the DEEP program require students to apply skills and knowledge to novel situations and are usually presented as a problem to be solved.
"We design this style of question to be engaging for a broad range of student abilities and assessment preferences," she said.
"The aim of the writers of these assessments is for every test to include some questions that will reveal the strengths of even the weakest students and challenge even the most able. This data can be incredibly useful for teachers, helping them support the needs of all their students."
Barouch said schools receive detailed interactive reports which report student achievement across a set of standard benchmarks.
"The reports also help schools see strengths and weaknesses a student, a class or a year group may have with key areas of the curriculum. This data is designed to help schools with their planning and their understanding of the students they teach," she said.
"No one assessment can give a complete picture of a student, but we hope that we can add to a fuller understanding as part of a school's assessment strategy."
Helping teachers tailor their teaching methods
Donna Wright, who has headed up Bandiana Primary School in regional Victoria for the last 16 years, was awarded Australian Principal of the Year in 2020. In addition to this, Wright has also been the recipient of the Victorian Principals Award, which she won in 2019, and a finalist in the Victorian Award Provision for High Performing Students in 2020.
The school's staff empower children by instilling in them a strong sense of self-advocacy, empathy and resilience. In turn, staff are supported do achieve this through mentoring and rigorous professional learning plans.
Indeed, this culture of personal growth and empowerment have seen trust levels reach 98% NAPLAN results climb on a consistent basis and enrolment numbers exceed capacity. Perhaps unsurprisingly, absenteeism is well below the state benchmark.
Wright says targeted, data-led approaches have also played a significant role in the school's success.
"Data-led approaches using technology have improved teacher efficacy and student achievement by allowing teachers to tailor their teaching methods to encourage student achievement, through formative and summative assessment," Wright told The Educator.
"Interpreting data enables teachers to identify the strengths and weaknesses of an entire class and individual students, which can help them support instructional decision-making."
Wright said teachers using data become more flexible in addressing individual needs.
"Summative data supports reporting to parents and is especially useful when the data reports against a child's personal learning growth," she said.
"In the context of ongoing learning, students, teachers, and families can all share in the journey of improving student outcomes."