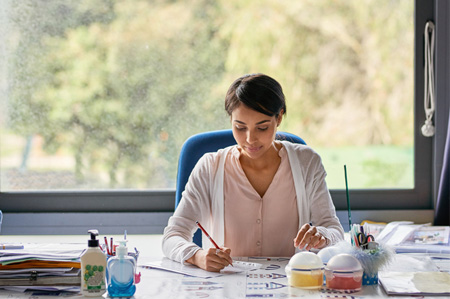 In February, a controversial parliamentary inquiry recommended that school inspectors monitor classroom teachers and even test results in a bid to impose quality control in NSW schools.
The state's principals junked some of the recommendations, with NSW Secondary Principals' Council president Craig Petersen saying the education system is already highly-regulated and monitored.
However, University of Newcastle lecturer, Dr David Roy, argued that the report's call for more accountability and setting performance targets is necessary due to stagnating student outcomes and the need for responsible oversight.
While this impasse appears to have set the stage for a showdown, there are ways for principals to ensure their schools still employ the best teaching practices without extra costs or the need for a third-party inspector.
The Australian Institute for Teaching and School Leadership (AITSL) has collated a series of cost-effective strategies that school staff can use to ensure that teachers' approaches are still effective.
A number of the strategies shared through AITSL had required pulling teachers from their classes to observe how other staff deliver their lessons. Hampton Senior High School has been making use of such instructional rounds.
The school, however, sends out more than one group of teachers to do rounds in order to identify if there are any problems regarding practice. At the end of this process, observing teachers come together to share recommendations on how to improve teaching practice.
In the case of St Peter's Primary School, which employs the Learning Walks strategy, a group of teachers would spend 10 minutes at a time observing a class and another five minutes to talk to the teacher they have observed.
The observations on all the classrooms covered will be used to make a general report on how the school is faring on its delivery of lessons, but teachers will also be given specific feedback for their own development.
Program leader, Frank Fabri, said their tactic helps minimise disruption, though observing teachers may occasionally ask students during the process.
Observation strategies without grouping needed
Monitoring becomes more personal but discreet in Ipswich Girls' Grammar School, where teachers only receive a single observer, who does not necessarily have to be teaching the same year level or subject.
In an AITSL case study video, Rhonda Nolan, Ipswich's deputy principal said the use of peer observation started from an extensive literature review which revealed that this practice is one of the best ways to support their staff.
Ipswich's strategy also helps the observing teacher reflect on their own practice and pick up teaching strategies as they continue to monitor their peer.
In Saint Helena's Catholic Primary School, for example, teachers would take a video recording of themselves delivering a lesson and would use it for self-assessment. Teachers will also discuss their own observations with the assistant principal to discuss what they have done well and what else they need to work on.
Saint Helena's Principal, Roger Saulsman, in AITSL's report said the use of videos helps their teachers observe good practice and also makes it easier for them to disseminate good cases to other teachers without pulling them out of their own classrooms.