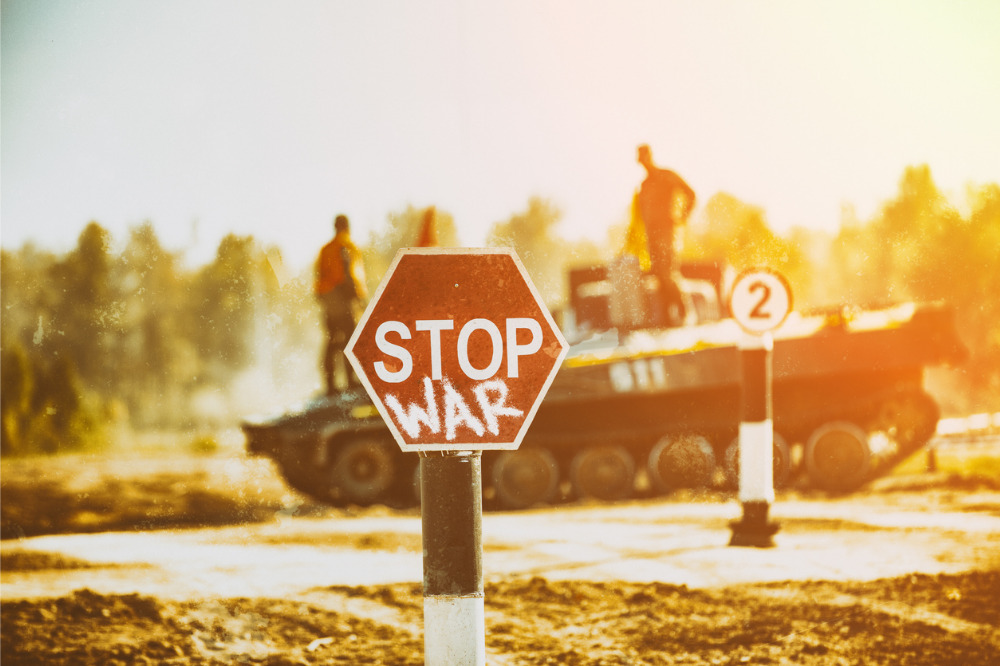 As the conflicts in Ukraine and Gaza intensify, the impact these escalating crises can have on the mental health of young people is being seen in schools across Australia.
When wars erupt, school staff must manage both interpersonal tensions among students and concerns about the broader repercussions should those conflicts spiral into a regional, or even global, war.
Last week, Defence Minister Richard Marles announced that Australian army personnel had been flown to the Middle East, flagging regional tensions as "a very volatile situation" and adding, "We just don't absolutely know which way it goes from here."
While schools are places that help to promote peace, harmony, and intercultural understanding between students, they are also fertile ground for multinational weapons manufacturers to promote themselves and their projects via seemingly harmless STEM initiatives.
Teachers for Peace is one organisation that has been working to counter the influence of the defence industry in education, and to promote the benefits of peace and disarmament for people and the planet.
Already, the organisation has changed education policies in a number of Australian states, successfully convincing education departments that the weapons industry should not be able to advertise itself to children.
Teachers for Peace director, Elise West said that with conflicts raging around the world, the need for peace, and for meaningful progress on disarmament, is clear.
"Educators play a vital role in creating the conditions for peace. Peace is produced and maintained when people have the knowledge, skills, and attitudes to think critically, be active citizens, resolve conflicts without violence, and foster sustainable and inclusive communities," West told The Educator.
"Educators can also promote peace by preventing the normalisation of war. War is normalised in many ways, such as when it is made to seem natural or inevitable, when alternative solutions to conflict are dismissed, or when we are made to feel afraid of other people and indifferent to their suffering."
One important way war is normalised, says West, is in the integration of the military, and the weapons industry, into everyday life - including in schools.
"In Australia, the military and the weapons industry - known collectively as the defence industry - are increasingly playing a role in education, and STEM education in particular," West said.
"The defence industry is involved in shaping the STEM curriculum and promotes itself to children through sponsorship of STEM programs, exhibitions, competitions and the like."
West said the industry "seeks to influence the attitudes of Australia's best and brightest young people" – some just in primary school – towards the development of weapons and lethal technologies.
"The intrusion of the defence industry into education is counter to core educational values and inhibits progress towards peace and disarmament. Disarmament – the reduction of the number and type of weapons in the world – is one of the most important issues of our time," she said.
"Disarmament reduces the likelihood of armed conflicts, prevents harm, promotes international cooperation, and frees up much-needed resources for investment in education, health, housing, and action on climate."
In November, Teachers for Peace will convene an information and organising meeting in Melbourne, open to all early childhood, primary, secondary and tertiary teachers interested in educating for peace, not war.
The meeting, which runs from 1pm-4pm, will be held on Saturday 18 November at the Kathleen Syme Library and Community Centre, 251 Faraday Street, Carlton.