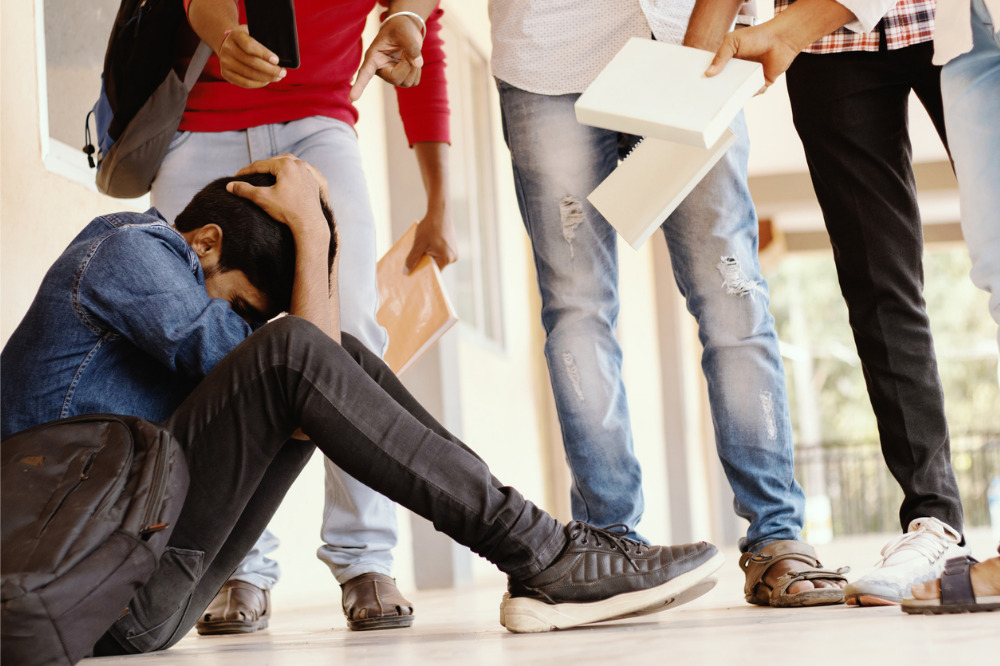 In recent years, there has been a push to improve anti-bullying programs in Australian schools as reports show students' mental health on the decline. However, some experts say most schools' anti-bullying programs are not as effective as they could be.
A recent study of student victims of peer bullying in 25 coeducational Australian schools found that in cases in which victims experience bullying that is most severe and upsetting, interventions to stop the bullying are often unsuccessful.
According to the report's author, Professor Ken Rigby, this is because such victims find it hard to develop effective coping skills and are therefore difficult to help. To address this, Professor Rigby suggests professional counselling and peer support.
Make the child feel they have a say on what action they want to be taken.
Professor Rigby's study found that if the bullying is being perpetrated by a group of students, interventions also tend to have a low success rate.
"For such cases it is necessary to identify who are the major offenders and meet with them first individually, share your concern for the victim and then seek their help to improve the situation," he said.
Professor Rigby said these students can subsequently be brought together as a group to discuss how they propose to resolve the problem.
"Finally, they may be invited to meet with the victim and an acceptable solution negotiated – with the help of the counsellor or teacher," he said.
"This method, known as the Method of Shared Concern, or Pikas Method, has been repeatedly shown to produce highly positive results in Australian schools."
Ensure that parents understand what bullying is.
New research by the Queensland University of Technology (QUT) has found that only a small number of parents can clearly describe what bullying is.
While there is no universal definition of bullying, it is widely agreed amongst researchers that there are three essential elements: that the behaviour is ongoing, that it is intended to be harmful, and that there is a power imbalance.
The study's authors say a collaborative approach between schools, parents, and students is needed, but pointed out that this is difficult if parents have trouble identifying exactly what is and isn't bullying.
"Since parents' understanding of bullying will influence the way they respond to the behaviour, it is essential to identify the gaps in their knowledge to inform educational material for parents," the researchers wrote.
"By providing information and education for parents about bullying it is more likely that the concepts children are taught in schools will be reinforced at home which has the potential to benefit children, parents, and schools, strengthening a collaborative approach in addressing bullying."
Assess whether the child is at risk of harm.
Another crucial role that teachers have when responding to bullying behaviours is assessing if there harm inflicted to a child.
A recent study by Dr Lesley-Anne Ey from the University of South Australia (UniSA) and Professor Marilyn Campbell of QUT has highlighted the role of early childhood teachers in and the importance of correctly identifying and responding to bullying. However, the research also found that additional training and support were needed to help address this issue.
According to the study, although teachers could describe characteristics of bullying, many had difficulty in clearly distinguishing the differences.
Professor Campbell said recognising bullying and non-bullying behaviours is especially difficult in early childhood because of children's complex social and emotional developmental processes.
"The difficulty of correctly identifying bullying behaviours, in early childhood, strengthens the argument for delivering professional training and support in this area to early childhood teachers," she said.
"Both bullying and fighting are types of aggression but individuals who are fighting are equally involved and have an equal intent to win, whereas bullying involves an imbalance of power with the person victimised not being able to stop the perpetrator."
Professor Campbell said early childhood teachers who misinterpret fighting, a playful joke, or a singular cyber-fight as bullying may deliver an inappropriate response.
Dr Ey added that responding to very young children will be different to responses for older children. For this reason, early childhood teachers need guidance.
"It is important that school leaders are inclusive of early childhood when constructing or updating bullying policy and procedure and that they ensure all educators, inclusive of early childhood educators, have a clear understanding about what behaviours constitute bullying versus fighting," she said.
"Training courses on bullying and cyberbullying are largely directed at teachers of children in upper primary and secondary."
Dr Ey said school leaders need to include early childhood teachers in bullying courses to support their understanding and highlight the gap of lack of training available for early childhood educators with providers of such training.
Take every report about bullying seriously.
When a child experiences any form of bullying, getting adequate support is vital. The student needs to know that they are not alone, and that there are people available to help, including teachers and educators. It is also important to have a reporting system in place so that you can record the details of bullying.
However, UniSA bullying expert Professor Barbara Spears said that it is a mistake to see bullying as just a school-based problem for teachers to tackle, rather than a whole-of-society issue.
"Continuing to treat bullying purely as a disciplinary task in schools, or instigating legislation, as is often discussed following the death by suicide of a young person, is insufficient to change attitudes or behaviours, at school, or to address community issues of aggression and violence," Professor Spears said.
"Instead, a community response needs to be led by bi-partisan approaches from government, which reaffirm that schools need to be safe and supportive, inclusive and connected places of learning."
Professor Spears added this bi-partisan approach would recognise that work done in policy development is premised upon solid reputable research, including community voice, and therefore, "we should not have to keep reinventing the wheel when governments change, but should instead be building on what is already evidence-based."
Professor Spears also highlighted the need to identify and disseminate evidence-based programs that reduce the incidence of bullying and promote the mental health and wellbeing of students through strengths-based approaches.
"All of us have a role to play in reducing bullying, harassment, aggression and violence in the community, which will be reflected in how our students behave in schools in the future," she said.