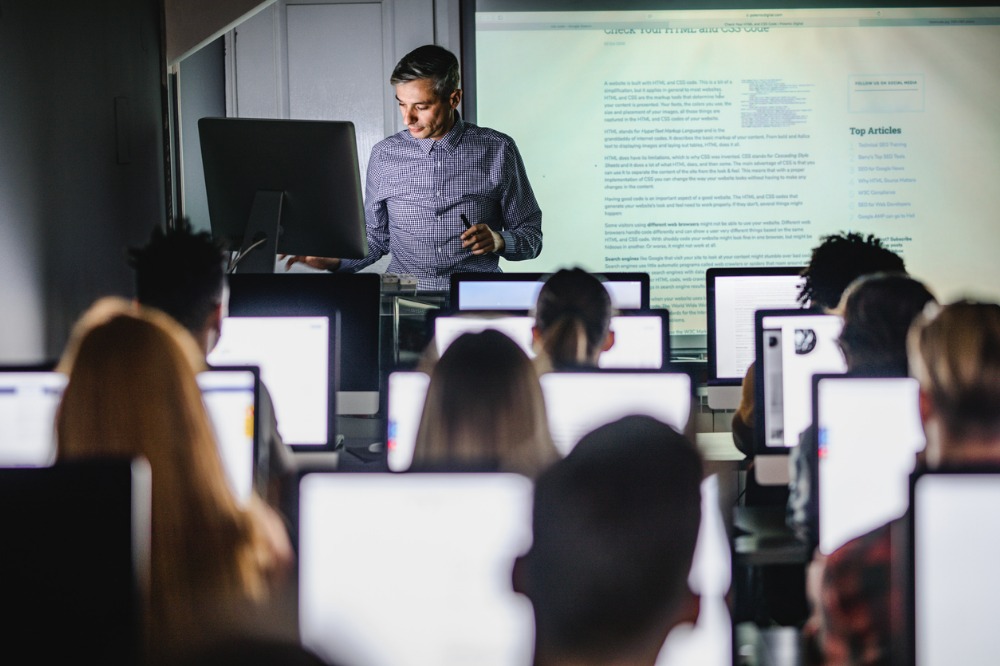 A recent Grattan Institute report found teacher workloads have blown out in recent decades – an issue that has exacerbated staff shortages across Australia.
A staggering 90% of teachers surveyed for the report said they don't have enough time to prepare effectively for classroom teaching and feel overwhelmed by everything they are expected to achieve.
On Friday, 12 August, the first face-to-face meeting of Federal and State Education Ministers in more than a year concluded with an agreement to create a 'national action plan' by December to address these challenges.
In the meantime, some experts point out that there accessible ways for busy teachers to streamline complex, time-consuming tasks, and in the process, slash their workloads and improve their work-life balance.
Alex Burke is the CEO of Education Perfect, a curriculum aligned teaching and learning platform for years 5-12. The platform is used by more than one million students from 2,000+ schools for their learning and revision.
Burke says technology plays a vital role in empowering teachers in the classroom and freeing up time to foster learning relationships with their students.
"In order to magnify the impact that teachers have, we must not burden them with unrealistic administrative workloads, such as lesson planning and marking," Burke told The Educator.
"Well-designed education technology that addresses whole-school needs for effective curriculum delivery, resource management and assessment empower teachers to realise their full potential. This will ease the workloads of our existing workforce and attract more people into teaching."
Mark Barron, Head of Year 12 at Perth's Corpus Christi College, said technology plays an integral role in teaching and learning in today's society.
"Used effectively, it can improve student outcomes and streamline teacher planning and delivery," Barron said.
"Engaging, auto-marked content, which can be delivered by a non-specialist teacher, whilst still providing a snapshot of student performance and progress plays a huge part in the reduction of teacher workload."
Rebecca Stooke, a Science teacher at Mount St Benedict College in Sydney, says: "We need to start looking at the tools that are out there that can shoulder some of the burden".
"There are better ways to work that help alleviate some of the pressure. Many teachers are familiar with PowerPoint and OneNote for content creation, and tools like Education Perfect are excellent for monitoring student progress and performance," Stooke said.
"Digital assessment and automatic marking have not only saved me time but has also given me much greater insight into my student's capabilities, meaning, I can more effectively use my class time."
Burke said Education Perfect is honing and refining the three main pillars of value it provides to schools.
"First, we save teachers time. We will continue to develop and release quality curriculum-aligned and customisable learning content," he said. "Secondly, we will continue to provide principals and teachers with actionable data insights which enable data-driven intervention."
Burke said the third pillar is the student experience on EP.
"It is vital that students are engaged, having fun and accessing personalised, adaptive learning pathways," he said.
"To have a positive impact on the school environment, principals, teachers, parents and students need to be connected by the same, easy-to-access, learning stories. EP provides that."