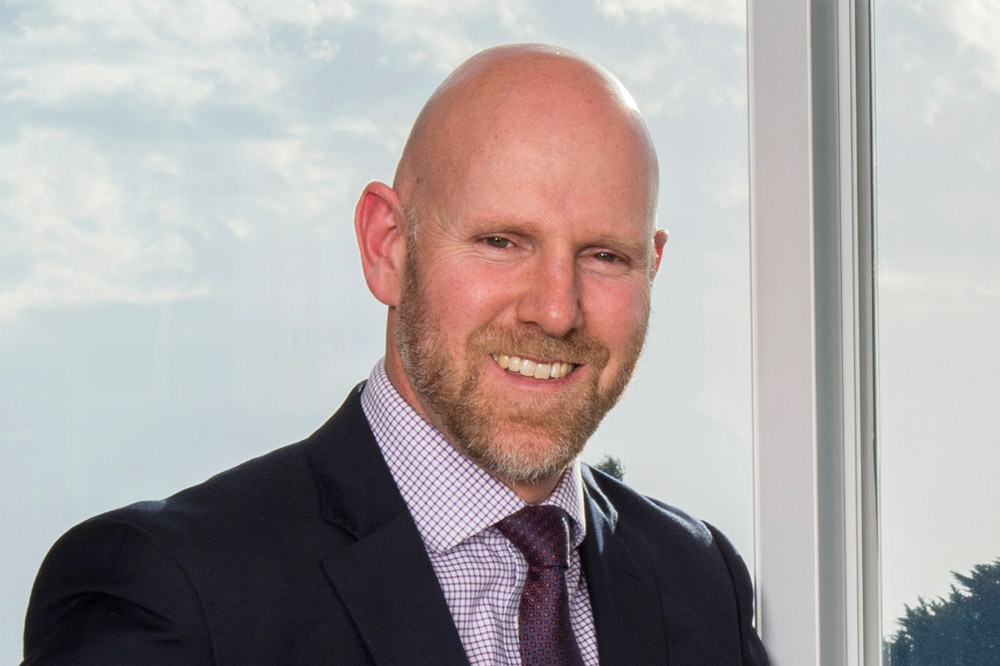 If there's an appropriate adage for 2020 it's "Man plans, and God laughs".
The tragic curveball that was COVID-19 has disrupted just about every society on the planet, with the possible exception of some esoteric tribes living on distant islands.
For all organisations, and indeed schools, across the world, COVID-19 has thrown a huge a spanner in the works of their strategic planning.
Numerous surveys have painted a picture of a profession gripped by confusion, uncertainty and exhaustion in the wake of the COVID-19 lockdown that forced students and teachers to work from home.
Despite the chaos that the pandemic has brought about, some schools have found ways of maintaining a calm and optimistic approach to see though their strategic plan.
Balcombe Grammar School, located in Mount Martha on Victoria's Mornington Peninsula, was recently nominated as a finalist for the Best School Strategic Plan Award ahead of October's Australian Education Awards 2020.
The school's principal, Ross Patterson, says the challenges brought on by COVID-19 have required his staff, students and parent community to display great resilience, flexibility, optimism and support for one another.
"It has been an emotionally draining year for our community," Patterson told The Educator.
"We had a strong start to the school year, we then worked through the COVID-19 challenge is an extremely supportive and cohesive way and towards the end of the semester our community returned with great anticipation to a very different looking schooling environment".
Patterson said he could not be prouder of the response from his school's 'Connected Community' as they navigated the everchanging landscape in the first half of 2020.
"Since the early weeks of Term 1, our staff have worked tirelessly to ensure that our students were extremely well supported and engaged in an online learning environment," he said.
"Our parents supported their children and our teachers exceptionally well and regularly expressed their gratitude for our staff's efforts and for the learning experiences that were provided for their children".
Patterson says he has been inspired by his students who have been "truly amazing" during an enormously challenging year and who adapted to an online learning environment in such an impressive manner.
"I have a strong community around me and although the year has been tiring for all including myself, we have become stronger as we all 'pulled together' and because of this I feel exceptionally grateful to be Principal of Balcombe Grammar School".
'Our community spirit was strong'
Patterson said his school began the year "full of excitement" with a number of new initiatives and opportunities linked to its Strategic Plan ready due to be rolled out throughout the course of the year.
"Our community spirit was strong, and we enjoyed an excellent start to the year with the launch of our new learning and wellbeing models, the introduction of new staff leadership roles and the prospect two innovative building projects commencing early in the year," he recalled.
However, early in Term 1 it became increasingly clear that the school was on the verge of tackling an unprecedented challenge.
"In terms of our Strategic Plan our goals linked to teaching and learning benefited during this time as our entire staff were challenged to upskill in regard to their digital technology use as we prepared for the possibility of remote learning," he said.
"Pleasingly, our staff undertook a significant amount of Professional Learning during this time to ensure that they could provide an educational experience that ensured our students were challenged, supported, engaged and connected".
Patterson said he is now challenging staff to consider what they need to hold onto after this period of disruption which links naturally to the school's Strategic Plan's Learning Community pillar.
"Although, some other aspects of our Strategic Plan have either slowed or been put on pause for the time being, I am extremely proud that from a teaching and learning perspective we as a community have grown significantly during this time".