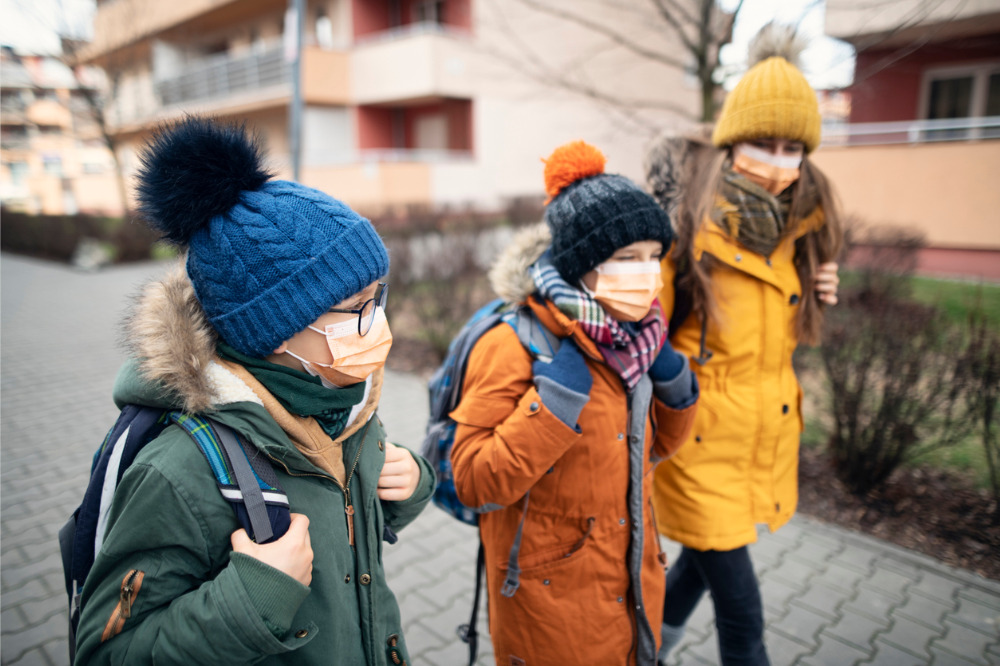 On Thursday, Werrington Public School, located in Sydney's west, closed after a staff member tested positive for COVID-19.
The incident comes here days the closure of a Melbourne school after one of its teachers became infected with the virus.
And there were several before that, including infections of both schoolchildren and educators.
Prime Minister Scott Morrison himself has conceded that there will "undoubtedly" be additional COVID-19 cases as schools reopen for face-to-face teaching but is standing firm in his belief that schools are safe.
"Our expectation is that yes, I suspect undoubtedly you will get cases, of course that will happen," he said, adding that any identified cases can be "managed and contained in a strong health system".
But this has prompted some important questions, namely: (1) can schools cope with COVID-19 outbreaks? and (2) how many infections are too many before education authorities blow the whistle and send teachers and students scurrying back to the safety of their homes?
Primary school principal Henry Grossek, who has been an educator for nearly 50 years, says the question of whether kids should return to classrooms is vexed.
"From an economic perspective, school closures will undoubtedly have a profound effect. So too have all other measures, all designed to minimise the spread of COVID-19 across our broader community," Grossek told The Educator.
"The longer we take to curtail this pandemic, the longer will be the damaging economic impact of COVID-19 on all of us".
Put another way, says Grossek, "who would be prepared to argue that opening our schools will not lead to an increase in the spread of COVID-19?"
"The only potential long-term economic benefit of keeping our schools open now, would be if we could be certain that keeping them open will not have any impact. If not, we will all pay a greater long-term price," he said.
Of particular concern as schools reopen is that many teachers lack the same kind of Personal Protective Equipment provided to other frontline workers such as nurses and doctors.
In April, Deputy Chief Medical Officer Nick Coatsworth was asked by reporters whether teachers who are required to work should be provided with PPE to protect themselves from coronavirus.
However, Dr Coatsworth said it was not something that was being considered.
"What we would say is that whether you're a teacher or a parent with a child who's sick with any sort of respiratory symptoms, you have to stay away from school," he said.
"That's the base level of protection that we've got".
There are also concerns that public schools are lacking sufficient sanitation and hygiene equipment.
Responding to the Federal Government's announcement of $10m for independent schools to buy hygiene supplies such as soap, hand sanitiser or extra cleaning, the teachers' union said public schools' hygiene needs are being "ignored".
"It is extraordinary that the Morrison Government continues to deny additional funding for public schools in their response to COVID-19," Haythorpe said.
"Mr Morrison has once again favoured private schools with additional funding while telling the community that 'we are all in this together'. Clearly his government has prioritised private schools over public schools".
The office of Federal Education Minister Dan Tehan has been contacted for comment.