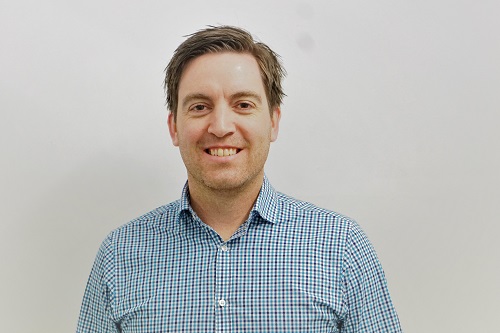 Matt Meyers, the national digital learning manager at SEDA Group, recently made The Educator's Rising Stars 2019 list for his work in heading up the National Digital Learning team to oversee the progress and success of digital technology use across the five States and Territories that SEDA operates in within Australia.
The organisation partners with industry bodies to make sure its students receive hands-on learning in their chosen industry. Students gain transferrable skills that enable them to turn their passion into successful careers.
This year, Meyers has overseen the development and delivery of an Online Diploma course, offered to students in regional Victoria, who faced significant difficulty travelling to Melbourne to further their education.
This program has seen students who otherwise may have never completed their schooling, utilise varying technologies to complete their studies, collaborate with classmates and deliver significant projects online.
Meyers is also leading and connecting with key stakeholders across SEDA's national landscape, to build a professional learning culture, one that is centred around Digital technology and is focused on the continuous improvement of the application of technology within teaching and learning.
"By regularly injecting new and different technology into the SEDA curriculum and daily routines, we have found that staff and students have learnt to adapt and very quickly learn to apply these new skills," Meyers told The Educator.
"When there are new or different ideas that staff or students would like to implement, we are all ears – we would much prefer to improve than to continue down the same path and resist any change."
Meyers said that creating the forums for people to collaborate and provide open feedback about ideas is "incredibly important" to improving outcomes.
"When trying to improve student outcomes, it's incredibly important to focus on the student. As obvious as that seems, it's often overshadowed by the pressures to complete a qualification," he said.
"Investing in a student's individual skill development to prepare them for life-after-Year 12 is at the centre of everything that we do at SEDA."
Meyers said that embedding and building on several key skills, including resilience, empathy, problem-solving, self-awareness and perseverance in all students is paramount to student development and improved outcomes.
"The ability for students to learn how to learn, is something that will be incredibly important for them as they transition into further study or the workforce," he said.
Meyers said that SEDA Group is continually reviewing and implementing new initiatives with the aim of improving its students for their future careers.
"We're steadfast in being as agile as possible to move with industry but to also equip our students with a strong and rounded skillset to allow them to continue to learn throughout their lives," he said.
"As a result, we'll enhance our platforms and curriculum to incorporate technology in meaningful ways, to continue to challenge our students and staff to further develop their skills and engagement in their own learning."