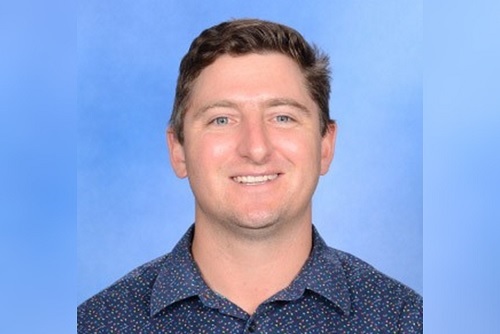 In his first year at Pulteney Grammar School, James Burrows been engaging students through some innovative and creative methods.
His ideas have ranged from using Minecraft to teach measurement to Year 8 maths students to creating a roller coaster project for Year 7 science students.
Such has been his impact that Burrows was recently recognised as one of The Educator's 2019 Rising Stars. The 20 train-blazing educators from around Australia who made this year's list are at the forefront of delivering quality teaching, and making a significant difference in their schools, and in some cases others.
This is certainly true of Burrows who, by working with a hub group of like-minded teachers from a variety of schools, has been exploring how project-based learning can be introduced into each of their schools.
"It is essential in my mind that in Middle School students love coming to lessons and see a genuine purpose for what they are doing," Burrows told The Educator.
"Some things will always be a hit with adolescents; animals, theme parks, a desire to be rich and famous. If a learning activity or project can be shaped within these themes, then intrinsic motivation is guaranteed."
Burrows said using Minecraft Education Edition has been a "game changer".
"Students love the open world environment and endless potential for creativity and collaboration and the excitement in the room is palpable," he said.
"It is incredible to witness the transformation in students when they are provided with freedom and individual agency."
The Middle School's Paper Rollercoasters project is another hit, says Burrows.
"Students' thinking is stretched by having the responsibility of presenting their finished product to a younger class," he said.
"Our new Middle School building at Pulteney has released the shackles for teachers who want to take risks, experiment and play. A key feature is the glass rather than walls between classrooms which ensures your pedagogy is always on display."
Burrows says he enjoys being kept on his toes, adding that other teachers have borrowed ideas they have seen when they have come into his classroom to collaborate.
"I try to avoid doing anything exactly the same from one year to the next. If I did, I would be bored, and if I am bored, I can guarantee the students will be too," he said.
"This means I'm genuinely enthusiastic about what I am doing at school each day which can be powerfully contagious among colleagues. My attitude has certainly been influenced by the litany of less rewarding jobs I experienced before becoming a teacher."