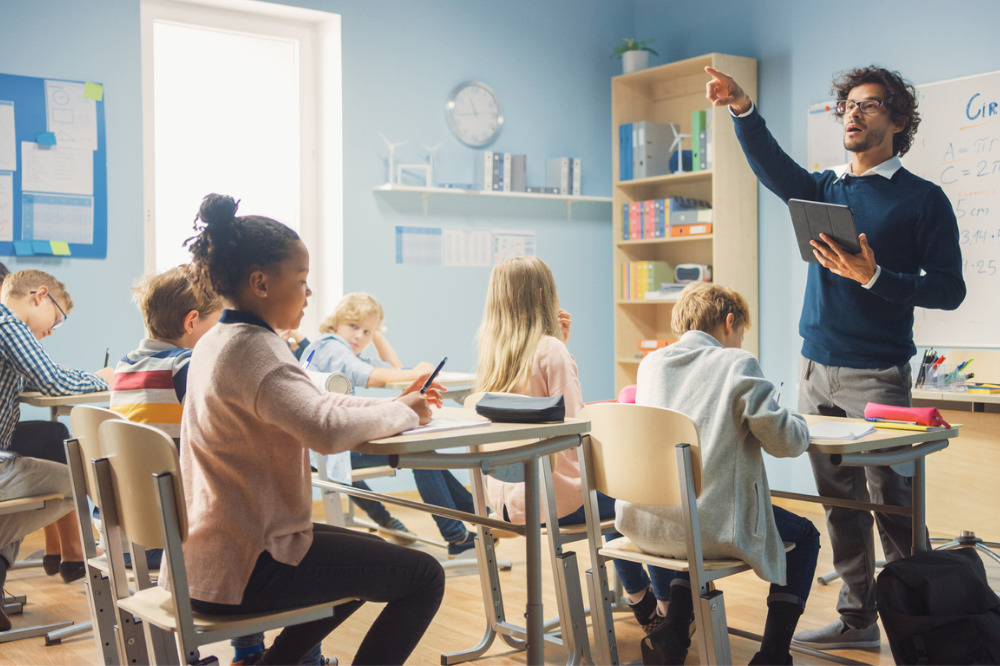 High quality professional development is a critical ingredient for success in any school, but while this may sound obvious, it's not always the reality.
Because of this, professional learning organisations are always looking for ways to ensure that the professional learning that teachers and leaders access is both backed by research and can translate into positive, and measurable, results from the staffroom to the classroom.
During 2017 and 2018, the Australian Institute for Teaching and School Leadership (AITSL) conducted targeted consultation and research into the unique challenges that early childhood, casual/relief teachers, and teachers in rural and remote regions face when undertaking professional learning.
The research, which receive more than 1,800 responses, found that many of the issues raised reinforced previous Australian and international studies. For the Institute, this provided an opportunity for current practices to be profiled and scaled up throughout the Australian professional learning landscape, demonstrating the need for more discussions.
So, on 14 November, 2018, AITSL held a National Dialogue on High Quality Professional Learning with Education Services Australia, a non-profit organisation that support delivery of national priorities and initiatives regarding ed-tech in K-12, VET and higher education.
The result of this Dialogue led to the development of AITSL's HQPL four-stage cycle that principals can use to: identify professional learning needs; select and undertake learning; evaluate overall impact; and apply and refine that learning.
Lauren Elston, principal of teaching and school leadership at AITSL, said one of the most pressing ongoing issues for leaders is 'spending for impact' – or more specifically, how to ensure their finite budgets can be used to deliver the highest quality education.
"For leaders this year, particularly as they've navigated COVID-19 and remote learning, this has been about ensuring that online teaching and learning is producing positive outcomes for teachers and students," Elston told The Educator.
"As schools move towards a hybrid model, this is likely to remain a challenge throughout the year, but we have new resources available that help principals with regards to the considerations they need to make about online learning".
Elston said the HQPL cycle can help principals plan ahead by reflecting on their own needs as well as those of their teachers, amid the "new normal" that is taking shape in Australian education.
"The evaluation resources in particular will help principals establish whether the money they've spent has had the intended impact, and how this might shape their priorities into the following year," she said.
Elston said the Institute has received some positive feedback from those who have used the cycle to develop their learning.
"This was particularly the case with Highly Accomplished Lead Teachers who, at our summit last year, were very keen to use it and explore it further with their colleagues".
One educator who has seen the value of using the HQPL cycle first hand is Natalie Polak, Instructional Leader at Dubbo South Public School in NSW.
"The High-Quality Professional Learning cycle has been very helpful for me in supporting better practices around professional learning," Polak told The Educator.
"The supporting templates make it easy to action, and the new guides are handy, especially for working with colleagues, to give support around key areas such as annotating evidence or team teaching".
Polak said the resources are made even more important by the fact that teachers invest so much time, effort – and often their own money – into improving their professional learning.
"These materials help in getting the most from this investment and ensuring our PL is linked to improved outcomes for students".
More help on the way
Elston said the challenging nature of the last two stages of the HQPL cycle – evaluating overall impact and applying key learnings – will see the creation of additional resources for leaders in 2021.
"We're going to be supporting principals to help teachers apply these key learnings in their classrooms and make refinements while going through an iterative process of implementing and embedding that learning, then look at their overall impact," Elston told The Educator.
"This will be supported by quick guides on these final two stages, and some more in-depth practical guides that dig into these stages a bit further".
In addition to helping schools think about the impact their budgets are having on PL in their school, AITSL is also encouraging leaders to think about what value they're getting out the conferences they attend in 2021.
"We're really pushing for leaders to think about collaboration in the context of value for money, because some leaders might go to a conference and return, thinking: 'did I really get a lot of value out of that?'" Elston said.
"So, as things start to hopefully settle down this year and COVID-19 restrictions continue to be lifted, we want leaders to focus on the quality of what they're doing so they can make a real impact in their schools – and we hope the new resources we're offering will help them in achieving this".