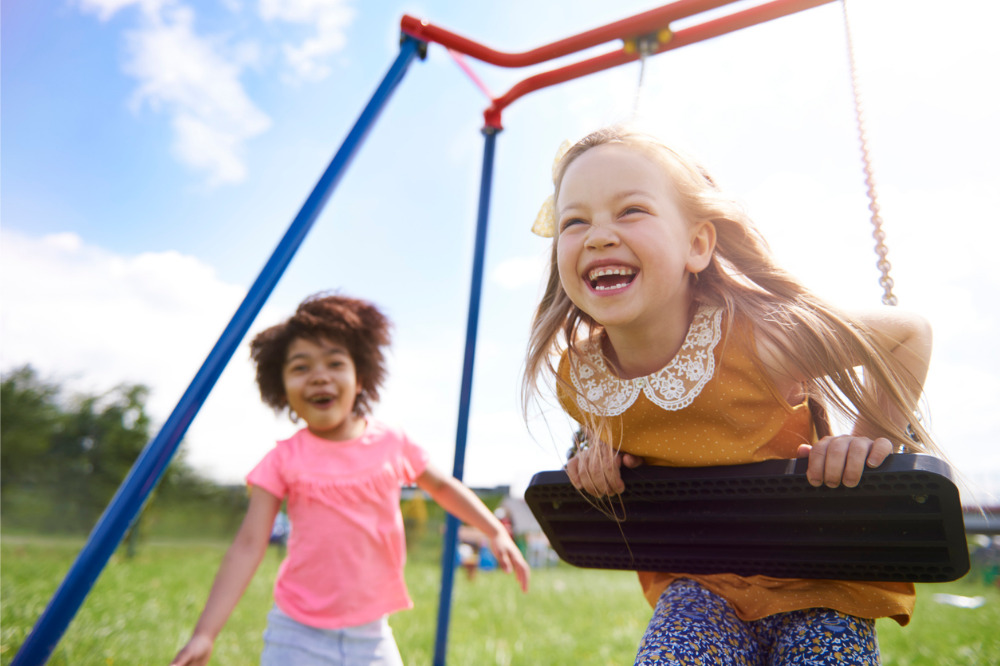 Between the global pandemic, the growing number of catastrophic weather events and now the dramatic reshaping of the international rules-based order following Russia's invasion of Ukraine, it's clear to see that young people are living in a time of historic change.
Indeed, a recent study shows that children born in 2020 will experience a two-to-sevenfold increase in extreme events, compared to their grandparents.
To ensure that young people weather disruptions both in the present and in the future, resilience education has become increasingly important in schools across Australia.
To support children in building their resilience, The MacKillop Institute and Southern Cross University have developed resources designed for primary aged students that offer a fresh, fun and safe approach to learning how to adapt to the change and uncertainty that occurs with big events like a pandemic or natural disaster.
'The Rockhopper Toolkit: Finding your feet during times of change' takes inspiration from rockhopper penguins and builds on the knowledge accumulated over 25 years of the Seasons for Growth evidence-based programs that have supported hundreds of thousands of children and adults in five countries to work through change, loss and grief.
Developed in partnership with the Centre for Children and Young People at Southern Cross University, the Toolkit is underpinned by research evidence, leveraging what works best in supporting children through difficult times, including the most recent advancements in resilience science.
The free Toolkit is comprised of three videos, each around 10 minutes long, with pauses for facilitated activities. Each video builds upon each other, and it is recommended they are delivered across several days or weeks, to allow reflection and learning in between the sessions.
The videos are easy to facilitate with minimal prior preparation or resources. When teachers register their details into the Rockhopper Toolkit via The MacKillop Institute website they can access the resource guide and activities.
Manager of Seasons for Growth programs, Fiona McCallum, said research conducted during the pandemic attests to the impact of the situation on children and young people's mental health and general social and emotional wellbeing.
"Children can benefit from specific opportunities to learn emotional literacy and to practice the wellbeing skills for managing change, handling frustration and coping with uncertainty," McCallum told The Educator.
"The Rockhopper Toolkit lends from the learnings of 25 years of the Seasons for Growth program where we create a safe space for children's experiences to be heard and learning from a small group of peers who have had similar experiences."
McCallum the Toolkit also offers a "fresh, fun yet safe" approach to learning how to adapt to change and uncertainty, building emotional literacy, and identifying skills and people to support them as they navigate the constantly evolving situation.
"Additionally, the knowledge and skills learned with the toolkit, are life skills for now and for the future."
'This is the essence of resilience and skills kids need for life'
Professor Anne Graham AO, Director of the Centre for Children and Young People at Southern Cross University and author of the Seasons for Growth programs, said the new resources are not about dealing with the pandemic or the floods per se, but about learning to adapt and thrive.
"The most important thing we can do is acknowledge their reactions and equip them with the knowledge, skills and confidence to voice their experiences, manage their feelings, make good choices, set goals and reach out for support," Graham said.
"This is the essence of resilience and skills they need for life."
Studies have shown that young people are more likely to adapt well given timely and appropriate information and support. McCallum said that in the last 12 months, more than 1,400 teachers and professionals across Australian schools have been trained in the University's Seasons for Growth suite of evidence-based change and loss programs.
"These teaching professionals frequently report the value of the training in understanding how change and loss impacts on children and young people," she said.
Working with schools on the ground, Jennie Coen, Wellbeing Senior Manager at Catholic Schools NSW is excited by the new resource.
"It is great to have a contemporary and tailored resource to support the children and young people in our schools with the ongoing changes associated with COVID-19 and the transition back to school."