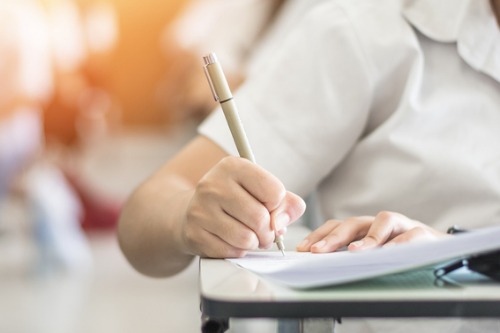 For many Year 12 students, deciding what they want to do after graduation can be an anxiety-inducing process.
One study found that students – especially female high achievers – are likely to develop eating disorders when they fail to meet their own expectations. Other research shows that male school leavers are at risk of developing mental health issues as they are less likely than girls to seek help.
While teachers can only do so much to help students decide their future pathways, a psychology expert says students who manage to set their own goals – and actively pursue them – can help them from getting overwhelmed.
However, in an article published in The Conversation, Edith Cowan University Associate Professor of psychology Joanne Dickson cautioned that going after too many goals can be unrealistic.
While having a target is better than not having any, Associate Professor Dickson said working on achieving a goal is more important than the goal itself.
Citing a study she had co-written in 2019, Associate Professor Dickson said negatively thinking about to achieve a goal can affect its progress – especially when things don't go one's way. Students instead should instead opt for think about what caused their failure and learn from it, she said.
Students should avoid comparing themselves to others – and this should affect how they go about setting a goal.
"Goals like "to be top of my year 12 class" depend in part on how well or poorly other students do, which is outside of your control," Associate Professor Dickson said.
"It's better to run your own race and pursue goals that are meaningful to you rather than external goals such as those motivated by competition with others".
According to a 2003 research from the University of Rochester, college graduates who had achieved intrinsic goals, which are connected to one's psychological needs – had high levels of happiness.
Those who set extrinsic goals – such as achieving fame or earning a lot of money – and achieved them, however, were not as happy.
One step at a time
Once students have set their intrinsic goals, Associate Professor Dickson said it would be easier then to achieve these through compartmentalising the process. Going in small steps not only makes it easier for students to track their progress, but also achieve these small goals along the way.
In between reaching the small milestones, Associate Professor Dickson said it's also good to set up rewards to keep students motivated.
Having other goals, which may not need to be education-related, is also necessary to avoid feeling frustrated should students fail to achieve their goals.
"You make yourself vulnerable to disappointment if you invest your energy in one goal. What happens if you don't achieve it?" Associate Professor Dickson said.
"Having a few meaningful goals in different life domains (such as education, relationships and health) provides a protective barrier in case you don't make one goal".