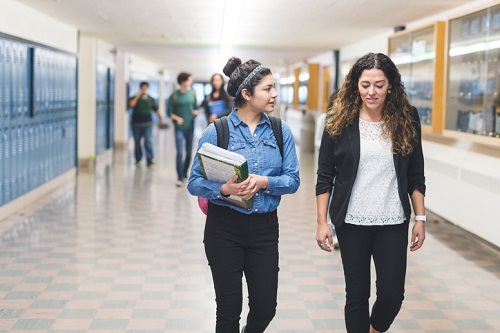 Recent data from the university sector shows that incoming students are in-tune with workforce demands, as reflected by high number of offers for STEM-related courses.
However, a considerable number of students still feel uncertainty or even anxiety, when it comes to post- K-12 decisions, and this can affect how they choose their electives in the last few years of secondary school.
In an article published in The Conversation, Western Sydney University (WSU) Associate Professor Susanne Gannon said this is a common occurrence – citing an August 2018 report from Victoria that found about one in five teenagers are undecided when it comes to having a clear career goal.
A report released in 2019 also showed that students feel unprepared for the future of work as well.
Associate Professor Gannon points out that amid the uncertainty, students should consider their feelings and imagination, as well as their knowledge about themselves and the world, when it comes to deciding what to pursue after completing secondary schooling.
This is in contrast to the common approach of adults, such as career advisors, teachers and parents who "often talk about career choice as a matter of logical decision-making and planning," she said.
Key points to remember
From an early age, many students are also unsure of the skills and interests they have, and the necessary skills for certain careers can't often be assessed through school subjects.
But what is important, Associate Professor Gannon said, is to equip students with the skills which can help them adapt and jump into other careers. This is especially crucial at a time when some jobs are at risk of being phased out amid increasing digitalization and automation in businesses.
"Learning skills in one context that you can carry to a different one means you are adaptable – one of most important qualities for success. The more you can learn on the job, no matter which job it is, the better off you will be," she said.
Students who are unsure of their future plans are encouraged to take advantage of school programs such as industry tasters, VET immersion days, career expositions, mentoring programs, school-university partnerships to broaden their horizons.
Combining vocational training and academic subjects which can lead to attending university or even doing work experience linked to one's current interest and skills – which may not be in the same field the student will pursue in the future – should also be considered.
"There is no decision now that will lock you in to only one possibility for your future," Associate Professor Gannon said.
"Do stay at school though as that will set you up well for whatever comes in the future. Keep your options open".