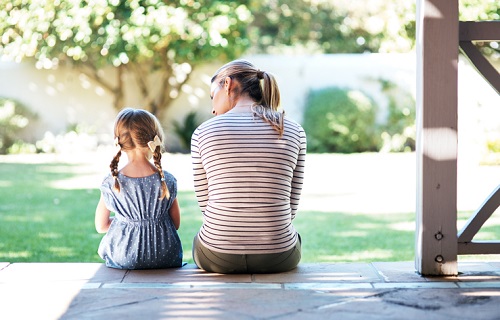 With Australia readying itself to welcome more students in schools this year, making sure parents are well-prepared is more important than ever to keep the next few months stress-free.
Early Childhood Education senior lecturer Elizabeth Rouse from Deakin University School of Education said that parents are responsible for making sure their children are ready for school – especially those who are starting their first year of formal education.
According to Rouse, making time to talk about their children's feelings about starting school during meals or on the way home from school is one good way to help them settle into the new routine.
Rouse also said that parents should avoid "over-hyping" and instead "ask easy open-ended questions," such as what they enjoyed or did not enjoy, since children are often unsure of what they have learned for that day.
For both new and returning students, Rouse emphasised the importance of a balanced diet and ample rest, especially after coming back from a long summer break.
With more children getting used to poor diet, parents should try to get their children used to eating packed lunch as well as eating healthy snacks at around 5 pm, ahead of evening meals.
Getting children to clock in around 12 hours of sleep a day should have been established before school started, but parents can still catch up and establish better sleeping routines within five days, according to Alex Agostini, a researcher from the University of South Australia.
Agostini said that parents should move their children's bed time from five to 10 minutes earlier and get the whole family to shut off their devices at fixed times.
Having the children involved in "desigining their own pre-sleep wind-down routines" can also help them stick to the new sleeping schedules. Agostini said that having better sleep routines can help regulate children's emotions and hormones, as well as improve concentration in class.
Helping with homework
Children bringing home assignments on the first day may be an uncharted territory for parents who are unsure of what to do.
While parents and tutors helping students with their assignments are not considered as cheating under the anti-cheating legislation which was introduced into the House of Representatives in 2019, parents who may interfere too much may take away their children's opportunity to learn.
In an article published in The Conversation, Monash University lecturers Melissa Barnes and Katrina Tour gave tips on how parents can help their children with their homeworks without spoonfeeding them the answers.
Citing a 2015 study on how parental attitudes affect children's motivation to do homeworks, Barns and Tour said that parents should help their children see homework as a way to learn and develop their skills instead of focusing on the output itself.
Just like how parents are encouraged to have better relationships with their children's school and teachers, there are also encouraged to talk to their children to keep them actively engaged in doing their homework.
This includes allocating family time for study and other learning activities , as well as formulating a plan which breaks down homeworks into chunks and making it easier for the child to work on.
For children who have harder time working on their homework, Barns and Tour suggested that parents should first try out a problem so their children can observe how it is done before having their child solve the succeeding problems on their own.