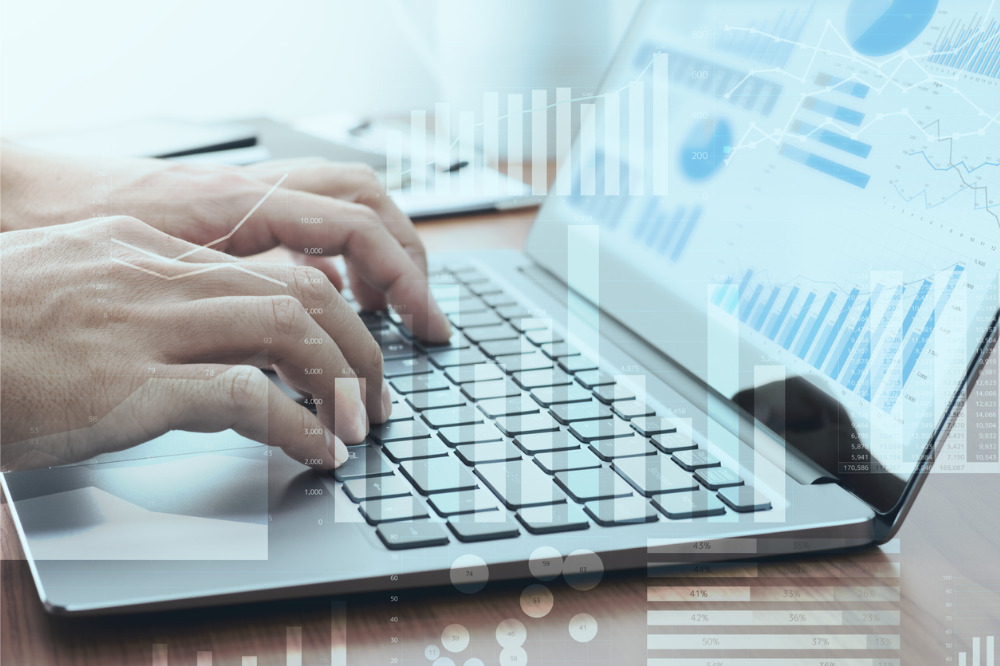 There's no question that the shift to remote and flexible learning has highlighted the importance of technology in education, but at the same time, this shift has also complicated some key aspects of a teacher's job.
A particular challenge for many teachers during the remote learning period has been identifying how to track and evaluate student growth, and the impact that teaching has on student outcomes.
After all, how do we know how students have really been impacted academically if this cannot be accurately measured?
An online interactive education platform, developed by Monash University alumni, is helping schools in this important area by capturing student academic development and providing real-time learning progress reports for teachers and parents.
Edapt Education compiles all the data relating to a students academic performance, engagement and behavioural trends over time to showcase how a student develops throughout each year of schooling. The platform then allows teachers to regularly monitor the results to tailor individualised learning experiences based on each student's needs.
The platform has so far been adopted by more than a dozen primary and secondary schools across Victoria, with another 18 schools expected to sign on before the end of the year.
One of the first schools to employ the platform was Roxburgh College, which has since been incorporating a more data driven approach to its teaching methods.
Elizabeth Stayner, Assistant Principal at Roxburgh College, said her school was presented with a number of challenges during shift to remote learning.
These included grappling with the amount of available data, deciding on the frame of reference used to judge what learning growth has occurred and creating a framework to track and evaluate intervention programs in a consistent way.
"One of the main approaches to resolving issues was ensuring that we have worked directly with the Edapt team; some elements of the platform evolved to meet our specific needs," Stayner told The Educator.
"Over a period of time we have worked together to settle on the key data sets that would not only inform us about student achievement on a particular test, but will allow us to see relative growth, for example high achievement, high growth".
Stayner said the platform also helped the school confirm issues with students where performance on individual tests was high but relative growth was low.
"This gave us further evidence to inform our responses".
Stayer said the platform has had important benefits to her role as a school leader, because it has provided her teachers with additional evidence of student performance to support their judgements.
"Regardless of the different forms of formative assessment being used, the data from the EDAPT platform allows for a strong connection to consistency in measuring student growth," she explained.
"For example, The Year 9 Maths team were very skilled at measuring growth using pre and post-tests".
The school now uses the platform to assist us in measuring growth at intervals during the teaching and learning cycle.
"This, in turn, informs us along the way so we can respond to student learning needs with ever increasing accuracy," she said.
"The EDAPT platform also gives us a central location to track individual and cohort data. We will make increasing use of the function that allows Intervention Programs to be tracked".
'Giving teachers real-time insights into student needs'
Monash Faculty of Information Technology (IT) alumnus and Co-Founder of Edapt Education, Christopher Hoang, says that by collating all the data related to a student's profile onto one concise easy-to-use platform, Edapt gives teachers real-time insights into their student needs.
"By integrating this data into their day-to-day practices, teachers and schools are able to create meaningful change and significant improvements to their students' overall performance," he said.
"Edapt integrates with the existing systems that schools already use and is mapped against the Australian and State curriculum, meaning it can be implemented seamlessly alongside existing reporting systems".
Professor Dragan Gasevic, Director of the Centre for Learning Analytics in the Faculty of IT at Monash University, says the growth in technology across Australia's education landscape has "propelled the capacity for capturing rich data".
"Platforms like Edapt are able to implement a data-driven approach to offer tangible solutions to the current challenges faced by educators nation-wide," Professor Gasevic said.
"The world-class degrees offered by the Faculty of IT has enabled students like Chris to be able to apply their skills and knowledge to address key community needs and use technology to create real-world solutions."
Schools will have heightened awareness heading into 2021
Looking ahead towards 2021, Stayner says a data-driven approach might offset/mitigate the issues associated with remote and flexible learning that schools experienced this year?
"Data that assists us with diagnosing our student's educational point of need and the impact our teaching and learning strategies are having on student learning growth is fundamental to best practice," she said.
"I think the inclusion in the platform of our GPA relating to learning behaviours will help us measure student wellbeing as well as their academic learning. Close monitoring of student wellbeing is always critical, but we have a heightened awareness given the experiences of 2020".