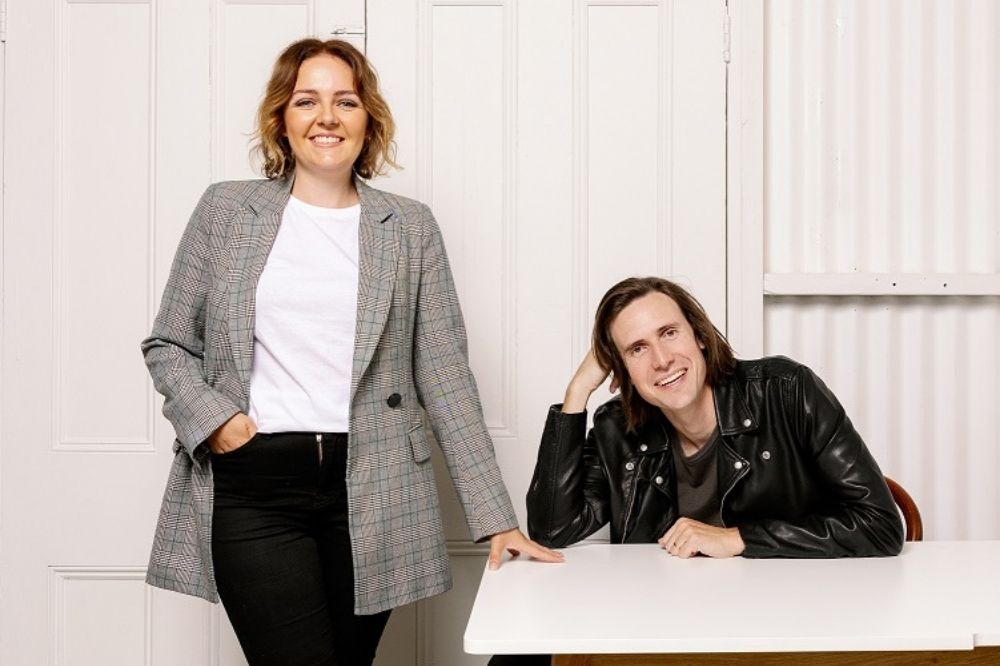 Even though music education is part of the Australian curriculum, more than 70% of government schools don't have access to specialist teachers for music education, largely due to funding and availability.
This means that in most cases, the burden often falls on classroom teachers who are already overworked to pick up the slack to meet requirements.
Recognising this, Amplify, a brand new, Australian-owned and run education program which supplies schools with pre-made music programs that require no additional effort or knowledge from teachers is rolling out across Australia, in a bid to help aid teachers and students.
Rather than schools needing to pay to bring teachers into classrooms, everything is pre-supplied to teachers, including video content, which includes lessons from actual artists.
Currently there are more than 20 schools across NSW which have taken up the program, with Amplify looking to expand into both the QLD, TAS and WA markets in the very near future.
Natalie Kradolfer, CEO of Amplify Music Education, said there are over one million primary school students in Australia who aren't learning music as part of their day-to-day education, even though the importance and positive impacts of music education at a primary school age has been widely researched and reported around the world.
"In the past, music is a subject that has often be taught by specialist teachers. But as teacher numbers decline, those specialist teachers are increasingly hard to come by, even more so in regional parts of Australia, so responsibility falls to generalist classroom teachers," Mrs Kradolfer told The Educator.
"For a generalist classroom teacher who doesn't have a lot of musical knowledge or experience, music can be difficult to teach to the point that often, it's just not happening. And who can blame them with all the other priorities and challenges they are juggling in their classrooms."
Mrs Kradolfer said Amplify's music lessons support and upskill teachers in the classroom to deliver creative education experiences for their students.
"Unlike other resources that are available where teachers are spending a lot of time curating them and planning the lesson, Amplify covers everything – complete lesson plans, high-impact teaching strategies, differentiated learning paths, assessment rubrics meaning that any teacher will have the support and confidence to teach it," she said.
"School leaders need to take music out of the "too hard basket" because it is definitely a key to unlocking student success."
'Engage students with the music they know and love'
The company's co-Business owner and founder, Ricky Kradolfer, runs online tutorials to engage young people in music education.
"My approach to music education over the last 15 years has always been the same – engage students with music that they know, and love and the learning will quickly follow," Mr Kradolfer told The Educator.
"Unfortunately, there are far too many stories of students' first ever musical experiences being terrible and it has tainted their love of music their whole life."
Mr Kradolfer said Amplify uses that same philosophy.
"Because my wife and I used to work in the music industry, we have been able to secure some awesome Australian artists and songs to feature as part of the lesson content," he said.
"Students are learning about Dynamics for example, from artists like Amy Shark and how she uses dynamics when she writes and performs to communicate emotion or learning about storytelling in music from artists like Mitch Tambo who sings in his native Gamilaraay language."
Mr Kradolfer said creating this connection with real-life practises and contemporary examples that students can relate to makes the learning experience markedly more engaging.
"The feedback from schools using Amplify has been amazing and a lot of it I have experienced firsthand," he said.
"Teachers and principals are seeing everything from Early Stage 1 and Stage 1 students showing improved recall and application of literacy concepts after completing the programme right through to a decline in truancy on the days students are doing Amplify. If I recall my time at school, when I started learning music in made me "me". I see and hear about that a lot with students and can relate to it because I experienced it."
Mr Kradolfer said mental health and wellbeing are also important parts of learning music.
"We ran a small experiment at one school where we asked students how they felt at the start and at the end of the lesson," he said.
"Not only did their happiness increase during the lesson, but their happiness also increased as they did more lessons, demonstrating an excitement to come to school and learn."