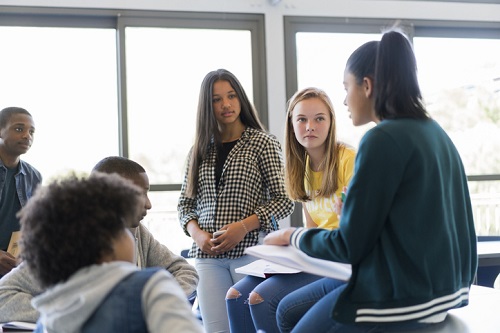 In 2021, a study from Western Sydney University revealed that 93% of LGBT students had heard homophobic language while in school, with more than a third admitting to experiencing slurs almost daily. This makes it imperative for authority figures to do what they can to support LGBT students inside the classroom, pre-service teachers (PST) included.
Professional legislation requires teachers to make reasonable adjustments to make education equitable for all by removing barriers to learning such as sexual discrimination. However, legislation alone is not enough to change the status quo.
For Megan Adams of Monash University, the issue can be traced back to the entry point of the profession: the Initial Teacher Education (ITE). Researchers Adams, Louise Jenkins, and Blake Cutler came together to survey PST's past experiences with the LGBT community and how it shapes their teaching practice.
"Many of these barriers are present in ITE courses and when PSTs enter schools during placement experiences," Adams told MCERA. "The political and power structures of universities position gender and sexual diversity as controversial topics in teacher education."
Before the Monash University study, there was a glaring lack of content regarding LGBT issues in the ITE course. MCERA reported that the unit syllabus has since been improved to facilitate better discussions about inclusive practices, including the use of associated pronouns, supporting gender transitions or coming out, and catering for students beyond male/female bathroom facilities.
Cutler noted the role of educational institutions in putting an end to harmful practices in school: "Education faculties are uniquely placed to provide initial support and foster PST understanding so that they can make positive changes in their future classrooms."
Eventually, Adams, Jenkins and Cutler found that foregrounding PST's personal and emotional experiences to learn about LGBT inclusivity is the best method to make for an inclusive classroom environment.