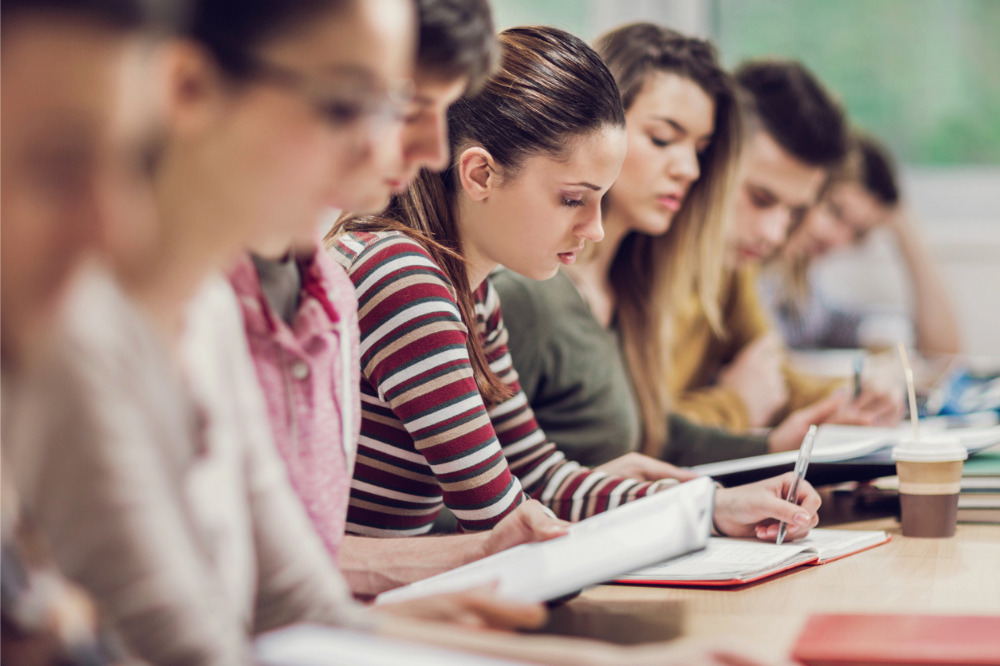 A recent survey of 12-18 year-olds found that 75% of young people reported a 'worsening of their mental health since the COVID-19 pandemic began', with negative impacts reported on learning, friendships and family relationships.
Another report, released in October by the NSW Teachers Federation (NSWTF) found that 99% of principals say the number of students with mental health issues has increased in the last three years. Alarmingly, a quarter of young people wait more than four weeks on average for counsellor support.
As Term 1 draws near, the mental health and wellbeing of students is a major priority for schools, many of which are still coming to terms with the impact that the pandemic has had on their school communities.
Educator Impact has been helping schools improve student outcomes by delivering actionable insight on wellbeing and culture, engagement, and vocation. In an interview with The Educator, EI CEO Nabil Shaheen explained how the company is helping school leaders in 2021.
Separating the wheat from the chaff
EI CEO, Nabil Shaheen, says 2021 will be less about how to handle disruption than about how to cherry-pick the most effective learnings of 2020 to improve practices and outcomes.
"For example, there were studies which found that while some students had experienced difficulties learning at home, these same students thrived during at-home learning when schools were locked down," Shaheen told The Educator.
"There's something in that which we need to unpack as a society; like why there are certain stressors at school for certain students and why they're feeling better in general".
Shaheen pointed to a UK study which found a significant improvement in student stress levels during lockdown.
"There, the real concern was around managing students' re-entry into the school environment. Whether that's peer pressure, bullying or being over-worked whilst at school, the jury is out," he said.
"Our own data on Victorian students who were locked down found that students who used our Pulse wellbeing check in tool had a higher level of wellbeing, and the responses were more positive, than students elsewhere in Australia who were not under lockdown".
Shaheen said a growing body of research indicates that schools require more resourcing on the wellbeing front, and that students need more support in this area from schools.
"From our perspective, we think that whatever form that teaching and learning takes in 2021, a blended model of online and offline learning will be needed, and schools' solutions will have to work in both of these contexts".
Improving student and staff wellbeing in 2021
Last year, Educator Impact released its Pulse app, which allows for the ongoing measurement of student and staff wellbeing. Unlike the traditional survey-based approach, Pulse enables students to 'check in' each week in under 60 seconds, allowing teachers to gain critical insights on the spot rather than wait until annual surveys to access the data.
"One thing schools like about Pulse is that it's completely independent of where the staff or students are, and that's how it was designed. We wanted students and staff to feel comfortable checking in from anywhere," Shaheen explained.
"If they were at home and stressing out about an upcoming exam, we wanted them to reach out in that moment rather than them waiting until they're back at school and accessing a pastoral care program, because by that point you don't know how much water has gone under the bridge by that time".
For principals leading large schools, Shaheen said the app takes away the guesswork, and the need to check in with everyone multiple times a week.
"It helps busy principals make sure that staff feel cared for, and at the same time gives them good insights on what it's like to be a staff member," he said.
"Staff don't just check in and say how they're feeling, they answer several questions along the way about their school experience. Annual surveys might give you someone's opinion in that point of time but not anything that changes over the course of the school year".
Big opportunities in the year ahead
Shaheen said the heart-warming feedback from students who used the Pulse app brought many of his staff to tears.
"There was a maelstrom of activity through March and April last year, and we were really happy to have had the opportunity to contribute towards calming that maelstrom and helping schools and students get through it," he said.
"Receiving the feedback we did was probably the most gratifying thing to have happened in my career so far…to hear the gratitude flowing in from students who used the check in tool that helped them through some really tough circumstances".
Shaheen said that while there were about 300,000 check-ins recorded through the course of the year, more than 1,200 of those came directly from students who reached out for help.
Some of the most important feedback the company received was from educators who said the app had allowed them to intervene early with students who needed urgent support.
"Almost every school has told us that, in the first two weeks, Pulse has let them identify students who need support, and that those same students would have never otherwise been on their wellbeing radar," he said.
"Coming into this year, that kind of feedback really put the wind in our sails, so we're really bullish about Pulse and its potential moving forward. We'll certainly be looking at opportunities to maximise the benefit this can have to society".