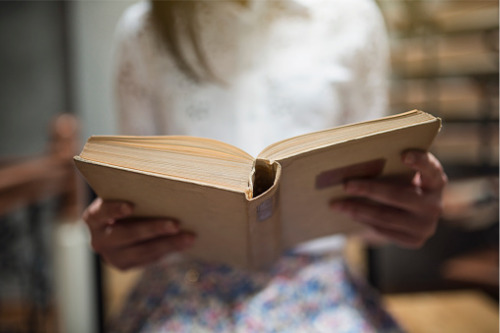 Independent Schools Victoria (ISV) has revealed the winners of its second Student Poetry Competition.
This year's edition received more than 350 entries from Prep to Year 12 students from independent, government, and Catholic schools across the state.
The students were asked to write on any subject, with the optional theme of joy.
Judges commended the winners on the "depth, maturity, choice of words, and engaging construction" of their poems.
In a video message congratulating the winners, Deputy Premier and Education Minister James Merlino said how it could be hard to find joy amid the pandemic, adding that he felt the "real sorrow" expressed in some of the entries. But he reassured the students of better times ahead.
Merlino also encouraged the students to keep writing.
Michelle Green, chief executive of ISV, said she was impressed by "light and shade" expressed in the poems, reflecting the maturity and resilience of the students.
"What strikes me is that students have the strength and confidence to simultaneously acknowledge sadness and optimism," she said.
Green said that she was particularly moved by the words of Year 6 winner Grace Sudjono from Harkaway Hills College, who celebrated the seasons in her poem Awaiting Spring.
"In reflecting on the rhythms of the seasons, Grace writes of hope and anticipation," she said.
"Without in any way underestimating the stresses all students are under, this expresses an encouraging message of confidence and optimism."
The Student Poetry Competition 2021 is part of ISV's Arts Learning Festival. Here is the complete list of winners and honourable mentions. The winning poems can be accessed through the Arts Learning Festival's official website and The Parents Website.
Prep to Year 2
Winner:
Max by Mia Mastroianni, Year 2, St. Margaret's Berwick Grammar School
Honourable mentions:
Joy by Jana Abou-eid, Year 1, Illum College
Joy by James Behrendorff, Year 1, Fitzroy Community School
Sailing by Patrick Elias, Prep, Fitzroy Community School
Joy by Sheridan Falcone, Year 2, St Margaret's Berwick Grammar School
Roses by Audrey Mead, Prep, Fitzroy Community School
Happiness by Bilal Taha, Year 2, Ilim College
Joy by Ben White, Year 2, Fitzroy Community School
Years 3 to 4
Winner:
The Wolves of the Night by Ariana Fais, Year 3, Elwood Primary School
Honourable mentions:
The Unknown by Cameron Cao, Year 4, Penleigh and Essendon Grammar School
Fire by Campbell Doak, Year 4, Elsternwick Primary School
Monday Blues by Tobias Gilbertson, Year 4, Penleigh and Essendon Grammar School
BMX by Tyge Kennedy, Year 4, Fitzroy Community School
Emotion by Jason Long, Year 4, Penleigh and Essendon Grammar School
The Herd of Horses, Ava Lopez-Williams, Year 4, Elsternwick Primary School
Joy is Like the Flu by Holiday McLean, Year 3, Fitzroy Community School
Cricket Match by Jake Raleigh, Year 4, Penleigh and Essendon Grammar School
Years 5 to 6
Winner:
Awaiting Spring by Grace Sudjono, Year 6, Harkaway Hills College
Honourable mentions:
The Joy of Words by Harvey Behrendorf, Year 6, Fitzroy Community School
Sapphire Mountains by Julianna Avila Daboub, Year 6, Harkaway Hills College
Us All by Ada Hammerton-Lee, Year 5, Ivanhoe Girls' Grammar School
Little Lettie by Laura Liu, Year 6, St Margaret's Berwick Grammar School
Uluru by Valeria Castro O'Byrne, Year 5, Harkaway Hills College
The Reef by Christine Silva, Year 6, Harkaway Hills College
Nature by Min Xin Sim, Year 6, Camelot Rise Primary
The Great Grampians by Annabel Stuckey, Year 6, Harkaway Hills College
Down Under by Felicity van Rensburg, Year 6, Harkaway Hills College
Dawn and Dusk by Ella Xiang, Year 6, Wesley College Glen Waverley
I am the Fire by Yannee Xu, Year 5, Ivanhoe Girls' Grammar School
The Untitled Joy by Eugenie You, Year 5, Fintona Girls' School
Nature's Magic by Monica Yu, Year 5, Harkaway Hills College
Years 7 to 8
Winner:
Dancing with Tempestas by Nechama Davis, Year 8, Beth Rivkah Ladies College
Honourable mentions:
Joy is… by Kierah Haywood-Beaston, Year 8, Homeschool
My Little One by DL Hoenders, Year 8, Beth Rivkah Ladies College
Untitled by Zoe Ryan, Year 7, Geelong Lutheran College
Swimming by Harvey Sayers, Year 8, Peninsula Grammar
The Small Joys of Life by Israth Shaik, Year 7, Al-Taqwa College
True by Yolanda, Year 8, Presbyterian Ladies College
Years 9 to 10
Winner:
Lighting the Fire by Melis Benli, Year 10, Penleigh and Essendon Grammar School
Honourable mentions:
Lost in Sorrow by Humairah Bhamji, Year 9, Al Taqwa College
Joy by Zara Coupar, Year 9, Christian College Geelong
Drowning Ember by Samara E Ferdous, Year 9, Al-Taqwa College
Years 11 to 12
Winner:
Father and Daughter by Emma Jones, Year 12, Tintern Grammar
Honourable mentions:
If I think of what to write by Michaella Curtis-Morris, Year 11, Bayside Christian College
Birds of Bruce's Su'Birb'ia by Sarina Davidson, Year 11, Genazzano FCJ College
Tempt rue by Quinn Franklin, Year 11, Flinders Christian Community College
A Mindless Stride through the Rain by Meri Hayes, Year 11, Good Shepherd College
Catching the Train by Niamh Ryan, Year 11, Genazzano FCJ College