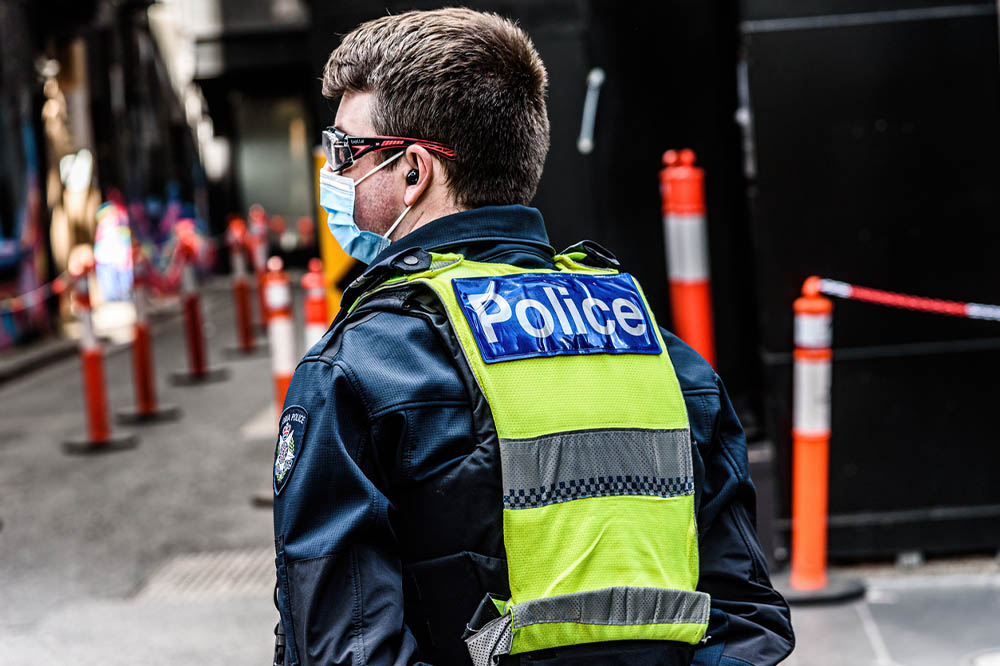 On Monday, the Victorian government imposed a sweeping curfew and extended lockdown for a further two weeks after 22 new cases of the highly infectious Delta strain were recorded.
In today's update, Victoria Health confirmed that 24 new cases of the Delta strain were recorded. Ten of those cases were infectious whilst in the community, adding to fears that case numbers will continue to rise in the coming days.
The announcement means the state's students will now learn from home until 2 September, putting further pressure on schools, students and parents during what is being called Australia's third, and worst, wave of the COVID-19 pandemic.
In addition to the curfew, which forbids residents from leaving their homes between the hours of 9pm and 5am, playgrounds, basketball courts, skate parks and outdoors exercise equipment will be closed off to the public – a decision that Premier Dan Andrews says is necessary due to the high number of children becoming infected with the virus.
So far, 16 of the state's schools have been closed as a result of the latest outbreak.
Most of the cases are linked to the outbreak at Al-Taqwa College in Truganina, which has so far led to ten people testing positive to the virus. Six of the new cases are linked to Glenroy West Primary School, where seven students and a casual contact have tested positive.
Other schools that have closed as a result of the outbreak include Ilim College's Broadmeadows and Dallas campuses, Corpus Christi School in Glenroy, Warringa Park School, Bacchus Marsh Grammar, Christ the Priest in Caroline Springs, Debney Meadows Primary School and Mount Alexander College.
Victoria Health has also confirmed that St Michael's Primary School in North Melbourne will be non-operational after a student from the school tested positive. Three international schools in Caroline Springs, Coburg and North Coburg will also be closed for deep cleaning and contact tracing.
Australian Principals Federation president, Tina King, said the default position for many school leaders anticipating additional lockdown extensions has been "to prepare for the worst and hope for the best".
Victorian Principals Association president, Andrew Dalgleish, said that amid the challenges brought about by the new outbreaks, Victoria's school leaders have been reaching out and supporting each other – an encouraging sign given the immense pressure that remote learning has put on school heads.
Berwick Lodge Primary School principal, Henry Grossek, said the state's principals have become seasoned to the disruption caused by the lockdowns.
"Given that we have now been in multiple lockdowns now, I believe that we are able to transition quite smoothly into remote learning for our students," Grossek told The Educator.
"Last year, early on especially, I think we were all flying by the seats of our pants into the unknown and that was very, very stressful indeed. My reading of the mood of the community here, now suggests that there is now a greater acceptance of the need for a lockdown and return to remote learning than last year."
Grossek said that when this is coupled with what principals have all learnt from previous recent experiences of remote learning, it suggests the profession is handling the situation better.
"That's not to say, of course, that we are at all excited about what we are going through. Indeed, the stop-start nature of schooling since the pandemic struck has not allowed us to build any kind of sustained momentum and that has been very energy-sapping and depressing," he said.
"Nonetheless, the optimist in me sees a stronger confidence systemically in meeting the current challenge."
Learning the lessons from 2020
In July, research from the Faculty of Education at Monash University found that principals who engaged in community, communication and compassion-based responses, successfully led their school community through the most challenging periods of the COVID-19 pandemic in 2020.
Lead researcher, Dr Fiona Longmuir, said the intensity of the shared experience in dealing with the pandemic will lead to continued deeper connections.
"My research participants described a real sense of 'We are all in this together' that was prevalent as they moved in and out of lockdowns and navigated new ways of schooling," Dr Longmuir told The Educator.
"Through homeschooling experiences, the work of teachers became more visible to families and in another project, we did at Monash, we found that communities had improved perceptions of teachers as a result of the COVID experience."
Dr Longmuir said what will be important if these strengthened connections are to continue will be the framing in policy and the media about the home learning time.
"If the focus is more on the negative, for example, 'lost learning', this will lead to pressure on schools which may erode the improved relationships."