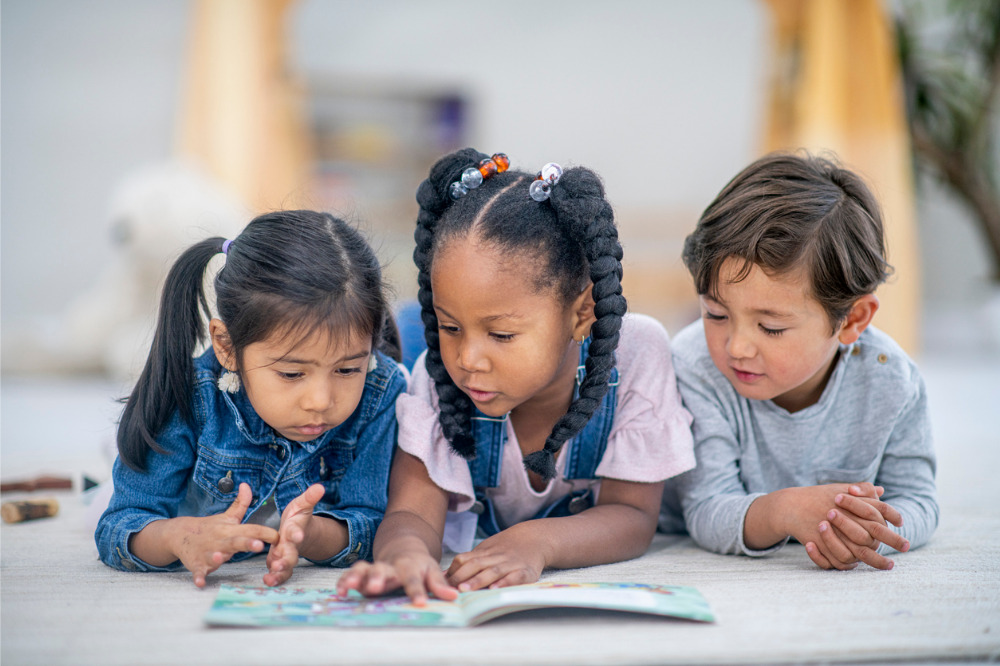 On Wednesday, September 7, Australia will mark Indigenous Literacy Day 2022, a day where the success of Indigenous children's literacy outcomes is recognised and celebrated.
The annual celebration features Aboriginal languages, stories and culture as a reminder of the importance of a connection to language, heritage and literacy for Indigenous communities.
Gregg Dreise is a descendant of the Kamilaroi and Euahlayi Aboriginal Countries, from south-west Queensland and north-west NSW. Dreise is a gifted artist, storyteller and musician who features the didgeridoo and guitar in his performances at schools, libraries and festivals.
In his role as an Ambassador to the Indigenous Literacy Foundation, Dreise's focus is on donations to a charity that has supplied 636,000 books to over 400 remote communities across Australia.
"We have published over 100 books in communities that allow their current and future generations to feel a part of the beauty of books. We publish stories in First Languages, and with relevant, rich and cultural lifestyle choices of people in these remote areas," Dreise told The Educator.
"When children can go to school and learn in a way that they feel honoured in that system, we will truly see reading open doors for these amazing people. I am always grateful for the kind hearts and generosity of my fellow Australians who get behind such a wonderful cause."
Dreise said he doesn't just create Indigenous stories with rich ancient languages, he "creates Australian History."
"Every Australian school needs to teach genuine, honest Culture to our future. That must include indigenous stories and Culture," he said.
Dreise said all Australian students and teachers should have the "joyful opportunity" to embed classrooms with relevant resources showing the "glorious diversity of our First Nation communities."
"Indigenous Literacy Day highlights that if a national charity – with the generosity of our supporters – can create such wonderful community-led opportunities throughout the last 11 years, imagine what we can do with the support and recognition of our school leaders and education policy makers."
Bringing learning to life
To coincide with Indigenous Literacy Day, the Sydney Opera House (SOH) is hosting a free National Digital Event, called 'Celebrating Stories, Cultures and Languages', that will be presented by the Indigenous Literacy Foundation.
"It is incredibly important to acknowledge and celebrate this culture of storytelling from the oldest living civilisation in the world, and to share this incredible legacy with all students around Australia," Tamara Harrison, SOH Head of Children, Families and Creative Learning, told The Educator.
"In celebrating and communicating the diversity of First Nation peoples' Stories, Languages and Cultures, all of our lives are enriched."
Harrison said the SOH is a passionate supporter of the United Nations Sustainable Development goals, and strives to support the goals in a meaningful way.
"We are actively looking for opportunities to support goals #4 Quality Education, and #10 Reduced inequalities and as such 'leave no one behind'," she said.
"With over 90,000 students from around Australia joining us online for this event we know our communities are keen to celebrate and learn from First Nations people."
Harrison said the Centre for Creative Learning offers a range of creative learning activities that support young people to develop their creativity and thereby their lateral and critical thinking skills, as well as their emotional and empathic literacy.
"All of these skills help young people actively and confidently engage in their learning, and in this case, drive their engagement with literacy," she said.
"Through our workshops that explore the Sydney Opera House site and building, we connect learning with real life applications, through story, dance, theatre and visual arts, curriculum links."
One of the Centre's ongoing programs is Bulnuruwanha, by First Nations choreographer and Bangarra member Emily Flannery, where students learn Indigenous dance based on wildlife from the NSW Central Coast.
"Here in particular, Indigenous students can connect with living culture, to hopefully inspire them to drive and own their engagement with storytelling and reading."