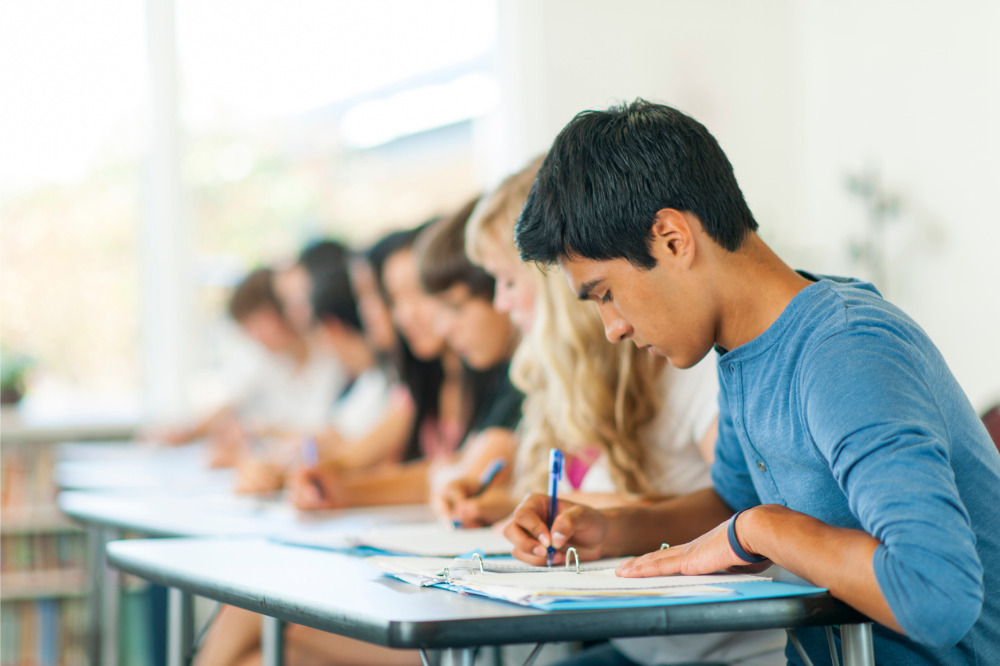 Every teacher knows that students perform their best when they're interested in what is being taught to them. For this reason, finding ways to achieve this – especially as many schools move to a hybrid model of remote and face-to-face learning – is a big priority for all schools in 2021.
One way that schools have sought to boost student engagement is by showing rather than telling. It goes without saying that learning is more interesting when it's hands-on and interactive, and so educators and service providers have employed the use of technologies like VR and AR to bring learning to life for students.
For its part, Australia Post has partnered with the Indigenous Literacy Foundation (ILF) to help improve student engagement in the important area of literacy through the creation of an 'Indigenous Literacy Day Classroom Teacher's Guide' for schools.
While the overarching aim of the guide is to provide children in remote communities better access to great quality books, it can also be used to help students explore the special relationship Aboriginal and Torres Strait Peoples have with the land, sea, sky and waterways.
Teachers can integrate suggested activities into 2021 classroom curriculums to help students learn about Indigenous cultures, languages and histories by building their knowledge and appreciation for Aboriginal and Torres Strait Islander cultures and exploring the Aboriginal storytelling tradition and collaborating with peers through planning, creating and sharing stories.
"Australia Post's role in connecting people both locally and internationally is something that has always been part of what our organisation delivers for Australia," Nicky Tracey, Australia Post's Head of Community, told The Educator.
"Literacy plays a pivotal role in helping individuals and communities participate and thrive. Literacy is a basic building block in society".
Tracey said that as a letters and e-commerce business, literacy is of strategic importance to Australia Post and part of its broader commitment to the UN's Sustainable Development Goals.
"Once we identified literacy as a key priority for our business and for Australia as a nation, we extensively researched the literacy landscape to determine where we could make a significant impact," she said.
"It soon became evident that a great disparity exists in relation to literacy: some children simply have less access to positive literacy and learning opportunities".
Tracey said the situation in Indigenous communities was even more pronounced, pointing out that more than 40% of Aboriginal adults have low literacy.
"In remote areas the figure can be as high as 70%. While a community's literacy levels remain low, any attempt to overcome disadvantage will face enormous challenges.
'Illiteracy sabotages success'
Tracey said Australia Post identified the Indigenous Literacy Foundation as it aligned with both the organisation's Reconciliation Action Plans (RAP) and focused on opportunity.
"By working with communities, and in communities, the ILF believes that 'Books open doors'," she said.
In its first year of partnership Australia Post not only supported the ILF's Book Supply program – delivering more than 98,000 culturally appropriate books to children in remote and very remote Indigenous communities, but also supported the annual Indigenous Literacy Day event in 2020.
Tracey said the aim of this initiative was to encourage all Australian schools to explore the traditions and learning opportunities of Aboriginal and Torres Strait Islander peoples storytelling and literacy.
"The concept for the Indigenous Literacy Day Activity Guide provides jumping off points for teachers to trial things like song and movement, the concept of yarning and the use of imagery and symbols to create meaning," she said.
"It also profiles renowned Indigenous authors such as Sally Morgan and Gregg Dreise. We hope it enriches the literacy curriculum for the students and teachers who delve into it".
Tracey said Australia Post has its own Reconciliation Action Plan (RAP) which embraces the responsibility of contributing to a more equitable society through the choices it makes, the people it employs and the companies it does business with.
"It is also about furthering cross-cultural awareness and understanding."
Tracey said the new teacher's guide has important benefits for school leaders who want to help teachers educate students about Indigenous cultures, languages and histories.
"Teachers may be encouraged to explore the storytelling of other Indigenous authors, such as Sally Morgan and Gregg Dreise who are featured in the Guide and whose books are readily available," she said.
Tracey said teachers can also research and access Indigenous book readings in language by Indigenous authors to share with their students via YouTube or through the ILF.
"Principals may encourage teachers to explore the use of some of the activities and approaches in this guide to develop strategies to engage with and promote learning across a range of learning styles that may be evident in classrooms," she said.
"There are a number of helpful 'differentiation' suggestions posed throughout the guide".