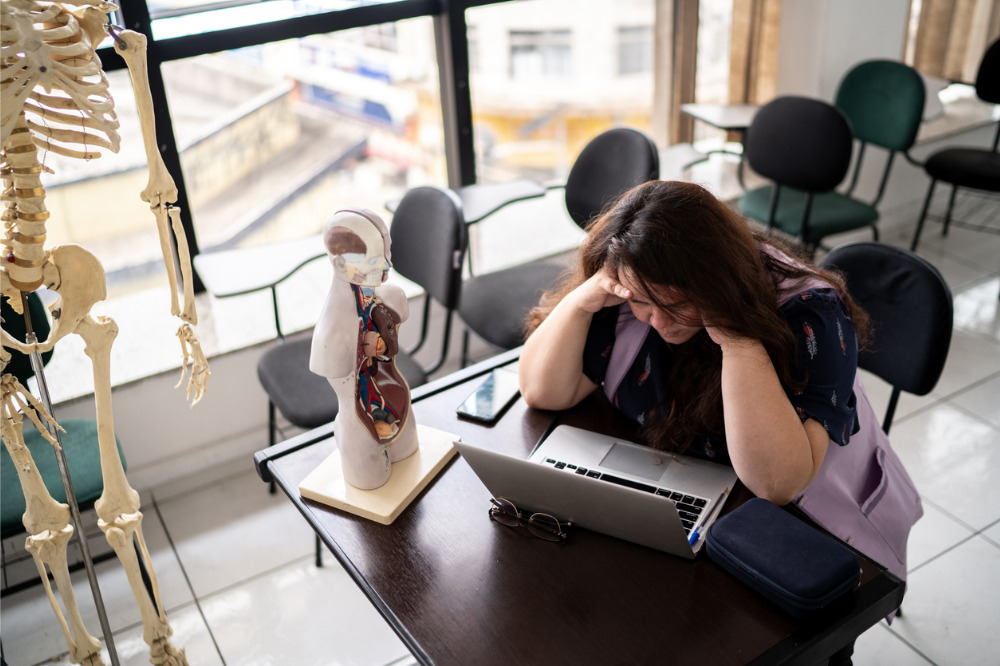 Students' internet access was the top challenge faced by educators during the shift to remote learning, with 68% reporting it as an issue, according to a new report.
'The State of Technology in Education Report 2021' study, conducted by global education company Promethean, draws on two national ed-tech surveys that ran before and during the pandemic.
According to the findings, 60% of teachers believe that students learn best in the classroom, reinforcing studies conducted during the pandemic which showed that students preferred face-to-face contact over remote learning.
The remote learning period also highlighted the important role that online tools played in helping principals ensure continuity in their school's operations, with 74% of respondents identifying technology as a priority in their school strategy, compared to 66% the previous year.
58% of teachers stated that they were available for contact outside of teaching hours, compared to just 14% the year before.
One respondent, a classroom teacher at a public primary school in Queensland, explained: "In rural schools, poor bandwidth issues are the main barrier to using more online pedagogies."
Similarly, a Head of Department at a public secondary school in South Australia stated, "Working with the students online was fine, but a number couldn't connect and thus missed out."
Gene Ng, Head of APAC and ANZ at Promethean, said one of the most significant conclusions the company drew from the report is that teachers truly believe that students learn best in the classroom – and as a result, that classroom-based learning will remain the norm for the foreseeable future.
"The key takeaway here is that principals and leadership teams should prioritise technology strategies and investments which primarily support learning in the classroom, but also add value in remote learning scenarios," Ng told The Educator.
"We believe that versatile and adaptable solutions such as these will most effectively support teaching and learning experiences while futureproofing schools against potential changes to the learning environment".
Another critical issue highlighted in the report was equitable access to quality Internet access.
Student internet access was revealed to be the top challenge faced by educators during the shift to remote learning, with 68% reporting it as an issue.
"When considering this, we must remember that while remote learning was unusual for most, it is the norm for many rural schools and communities," Ng said.
"Ultimately, the pandemic shone a light on challenges such as equitable internet access which have been too common among rural schools, and we hope that this new awareness will lead to infrastructural investments where they are most needed".
Ng said the pandemic also reinforced the importance of equitable access to education, and highlighted the value of technologies which support more flexible learning strategies.
"If we can address the challenge of equitable internet access, we could break down some of the geographical constraints on learning. Schools could bring subject matter experts into the classroom remotely, or access a wider pool of teachers when there is a local shortage," he said.
"So, it's not just about equitable internet access – it's about equitable access to education, and these issues are undeniably intertwined".