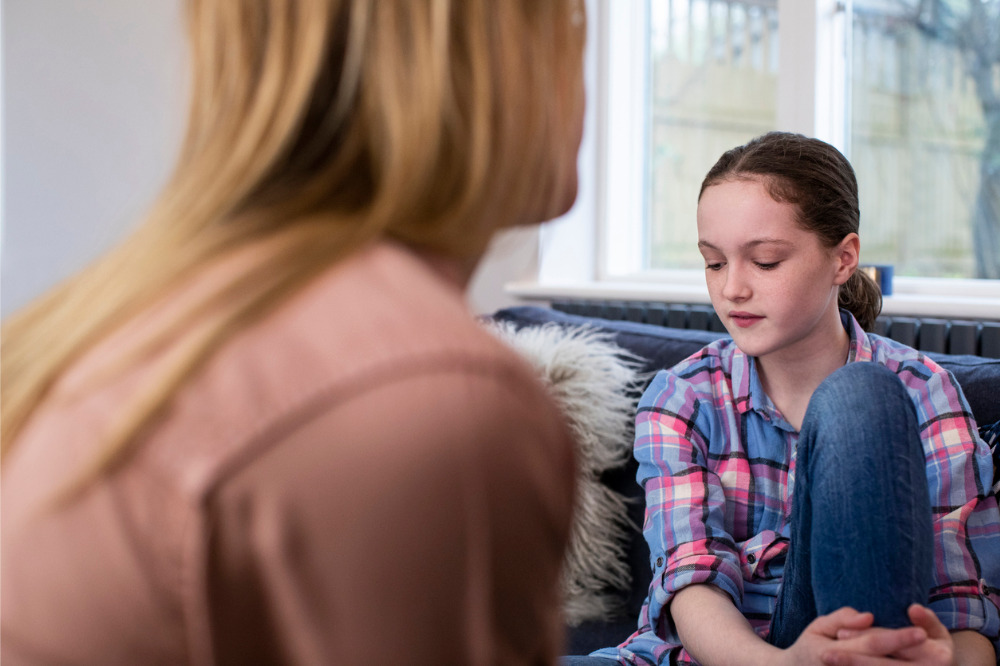 A recent survey found that despite number of students with mental health issues increasing massively over the last three years, a quarter of young people are waiting more than four weeks for counsellor support.
Now with the stress of the COVID-19 pandemic weighing heavily on students, the focus is turning to what can be done to prevent this crisis from spiralling out of control.
A recent study conducted by the Australian Secondary Principals Association (ASPA) and two researchers, Dr Amanda Heffernan and Dr Fiona Longmuir from Monash University surveyed more than 3,000 school leaders and 4,500 students across Australia.
The researchers identified three broad learnings for school leaders around the importance of community, communication, and connection.
Andrew Pierpoint, president of the Australian Secondary Principals Association (ASPA) said that as schools adjust to the new normal, there big opportunities for transformation across several areas of Australian education.
"One thing we've learned is that perhaps in senior school we might not have to have students on site five days per week," Pierpoint told The Educator.
"Maybe we could have a community-negotiated system where we have a four-one or three-two split where students are at school on some days and remote learning on others".
Pierpoint said that while parent-teacher ties have always been important, deeper connections between schools and their communities will be increasingly so in years to come.
"It's important to have family on board and engaged with the school. We've heard the saying that it takes a village to educate a child, but principals really appreciate that a great deal," he said.
"One great spin off from that is that there is a greater appreciation for what teachers do in their daily roles".
Pierpoint said there is a growing understanding that schools are essential social sites that provide a node for people to connect with each other in a vast range of ways.
"You see parents talking with other parents because they drop their kids off at school and they catch up. That has been mentioned extensively in our studies".
Students prefer being in the classroom
ASPA's study into what students thought of remote and flexible learning during the pandemic offered some surprising findings, Pierpoint said.
"I really thought students would be more engaged with remote learning, but they really yearned for that connection with their peers and teachers," he said.
"They told us that they preferred to have the teacher there, walking around the classroom and checking their work".
Pierpoint said there were also some surprises around how students engaged with technology during the lockdown.
"There was a belief that students would be quite savvy when it came to using certain applications like Instagram and Snapchat, but they really struggled when it came to using the online learning platforms they needed to access during lockdown," he said.
"There were challenges around the use of IT, but the overwhelming thing was about the social interaction. They miss the traditional learning environment and the interaction with a real teacher".
Pierpoint said that in this respect, students are feeling that a virtual class is a poor substitute for the traditional face-to-face class, especially when they need support more now than ever.
Renowned education expert, Pasi Sahlberg, says that while an analysis of the most recent PISA 2018 study found that the majority of 15-year-olds believed in themselves to get them through hard times, these responses were provided before the pandemic, so their answers today would probably be very different.
"We should not underestimate the devastating power of social isolation and toxic stress, and overestimate children's own ability to bounce back during the time of COVID-19," Sahlberg told The Educator.
Professor Sahlberg said evidence from around the world suggests that two out of three adolescents currently suffer from mental health challenges.
"Furthermore, the pandemic is exacerbating whatever the kids are struggling with and amplifying the pre-existing social and educational inequalities," he said.
"Some kids, for sure, are more resilient than others, but many are much more fragile than the PISA data suggest".
Professor Sahlberg believes this is why schools should make student and teacher wellbeing a big priority, turn the conversations with kids and parents into positive ones, and accelerate joint efforts to reduce educational inequalities through better policies and improved practices in education.
"Now is also the right time to put up a good fight against wide-spread bullying in schools and make every school a safe place for every child and every teacher to come out from this terrible pandemic healthier and stronger".