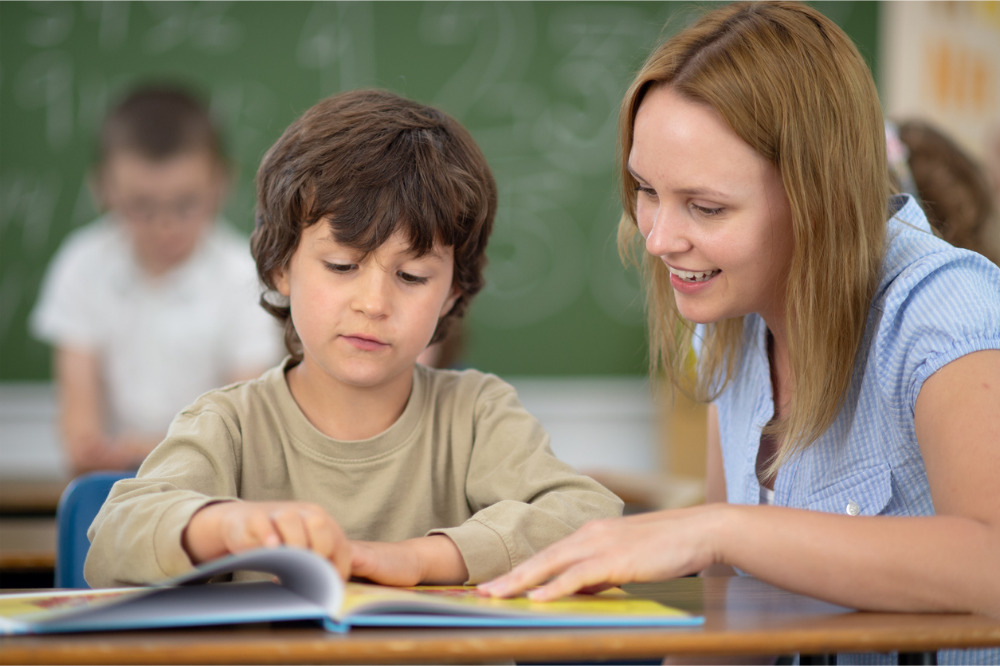 In recent years there has been a worrying slump in students' reading and writing outcomes, particularly in the early years.
To arrest this decline, the Federal Government has rolled out a Year 1 phonics check to ensure that children can properly understand how to read and write from the onset of their school education, negating the need for them to catch up in the later years.
The phonics screening check – a five to seven-minute assessment that tells teachers how their students are progressing in phonics – consists of 40 words which are delivered through a mixture of 20 real words and 20 pseudo-words.
While some experts have highlighted research supporting the Year 1 phonics check, others say there is much more nuance in the important process that is teaching a child to not only read, but understand what they're reading.
Recently, Australia's education ministers recently made key changes to the national curriculum, including reinforcing phonics as the primary way to teach literacy, on the misconception of other methods not being backed by research.
According to Dr Katina Zammit, who is Deputy Dean of Education at Western Sydney University and president of the Australian Literacy Educators' Association, the teachers need to be trusted to know how to teach reading, as teaching reading involves more than just decoding words.
"An ideal approach to literacy education is research informed, either academic and teacher-led, and supports teachers to make informed decisions about what individual students need based on their assessments of students," Dr Zammit told The Educator.
"It is contextually grounded, acknowledges the background of students and their capabilities."
Dr Zammit said it also includes a focus on reading for meaning connected to the reading of whole texts and learning how to create texts for specific purposes and audiences.
"Literacy education encompasses the explicit teaching and learning about how texts are constructed and provides the tools for students to both understand and produce a range of texts across different media."
'There is no idea one-size-fits-all approach'
Professor Emerita Robyn Ewing is Professor Emerita, Teacher Education and the Arts at the University of Sydney. She says there is no one ideal literacy one-size-fits-all approach or method that will meet the needs of all learners.
"What is clear from examining the research is that meaning-making should be at the heart of learning to be literate," Professor Ewing told The Educator.
"Balanced approaches incorporate a range of different teaching and learning strategies and methods supported by research."
Professor Ewing said the Australian Curriculum needs to acknowledge teacher expertise and judgement about what strategies from their repertoire will best address the needs of their individual learners at any point in time.
"Learners will need to focus on different strategies at different points in their literacy journey."