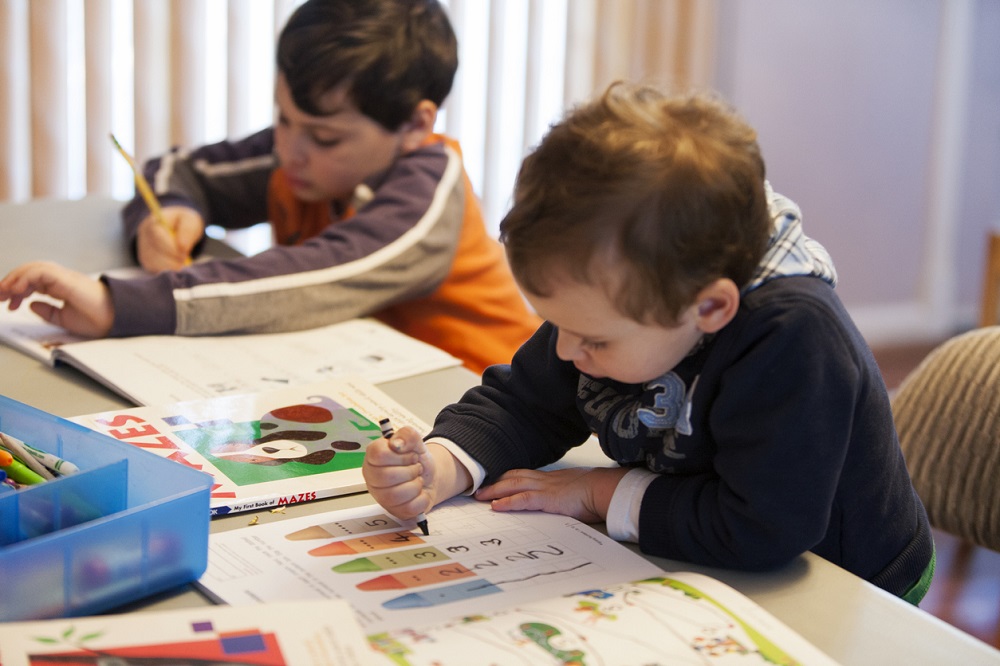 The NSW Department of Education has announced it will join South Australia in adopting a compulsory Phonics Screening Check in primary schools.
The assessment will apply to all Year 1 students in NSW from 2021 and be a compulsory part of the classroom.
The phonics screening check – a five to seven-minute assessment that tells teachers how their students are progressing in phonics – consists of 40 words which are delivered through a mixture of 20 real words and 20 pseudo-words.
The initiative is a major part of the government's goal to lift the literacy outcomes of young people amid reports showing a worrying slump in this important area of students' learning.
This year, 521 NSW public primary schools and 47 Catholic primary schools joined a trial of the screening check with 23,975 Year 1 students participating.
The results of the trial were immediately available to teachers and aligned with the NSW English K-10 syllabus, allowing them to identify gaps in their students reading ability quickly.
In addition to the instant results, teachers were supported with online professional development to deliver effective reading instruction to students.
NSW Education Minister, Sarah Mitchell, said the evidence of phonics effectiveness is "undeniable".
"The evidence speaks for itself. The best results in reading for our students occurs when phonics is explicitly and systematically taught from Kindergarten before moving on to other forms of reading instruction," Mitchell said.
"We are building a curriculum and an education system that focuses on strong foundations using best practice. Using phonics to build strong reading foundations in the early years of school opens doors to success later in life".
Mitchell said that 98% of teachers who were part of the trial found the information the Phonics Screening Check provided about students' knowledge was beneficial and had an impact on their classroom practice.
"More than 95 per cent of teachers also said that they benefitted from the professional learning and resources to assist them in implementing the assessment, analysing the results and planning for what to do next in the classroom," Mitchell said.
"Tools like the phonics check are providing teachers with the data they need to provide targeted support to students who need it most".
"Because phonics is an efficient strategy to teach reading, and the check is a reliable way to identify gaps, schools will also be able to target teaching to suit individual student needs".
'The reading wars are over'
In an opinion piece published for The Herald, Mitchell declared that "the reading wars are over, and phonics has won".
"It is a crying shame that parts of the education community are so blinded by ideology they cannot bring themselves to accept the evidence in favour of phonics sitting right in front of them," she wrote.
She said the long-standing disagreement over how children should learn to read is "bizarre" because the evidence behind how reading should be taught "is so one-sided".
"Overwhelmingly, it tells us that phonics must be explicitly and systematically taught within a literacy program that also develops their language and reading habits. It's time to declare the reading wars over".
The Federal Government is also a strong advocate of the screening check, saying the tool helps parents and teachers to better understand a child's reading level and what extra support they may need to improve their reading.
"To further help children learn to read at school and at home, we have developed a new Literacy Hub with resources, including the phonics check for teachers, and a free reading awareness check for families," Federal Education Minister, Dan Tehan, said.
"I encourage parents to use the free check and the hub as a way to start a conversation with teachers about literacy".
'Totally unnecessary and a waste of money'
Some prominent literacy experts, such as David Hornsby and Misty Adoniou have misgivings about the screening check.
David Hornsby, who has been a teacher, principal, university lecturer, author and literacy consultant for more than 50 years, says the phonics test is "totally unnecessary and a waste of public money".
"I expect teachers to be testing kids' phonic knowledge daily! Testing on one day of the year is a crazy notion. Testing is a continuous process – not an event".
Dr Misty Adoniou, associate professor in language, literacy and TESL at the University of Canberra, said the phonics check will provide "neither a diagnosis nor a cure" for the reading and writing declines in national and international testing in Australia.
"The sharpest declines in NAPLAN results occur between Years 3 and 5 and the decline occurs in our high achievers. Their issue isn't phonics," Dr Adoniou told The Educator.
"They know their sounds. Their issue is the comprehension of complex vocabulary and the ability to infer when reading. This won't be solved with a phonics check".