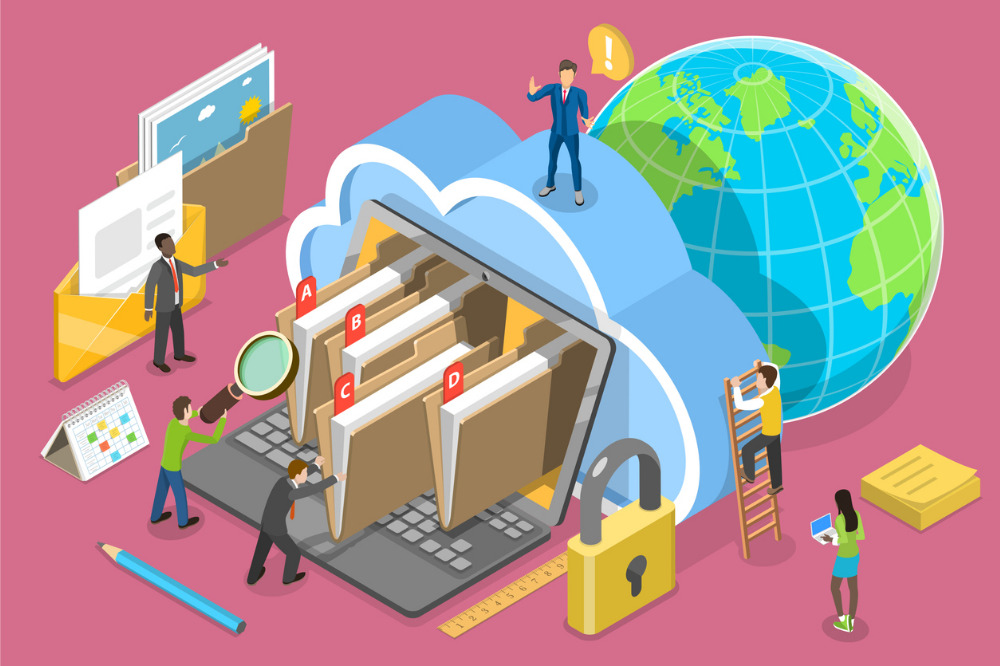 Whether it is improving data security or helping to enhance students' learning experience, cloud technology has been transforming the way education services around the world are delivered.
Indeed, cloud technology was critical in providing anywhere-anytime learning during remote and flexible learning throughout 2020, but even with the return of face-to-face classes, schools are using the cloud to harness new innovations.
As well as improving access to information and data security, migrating their school to the cloud allows principals to reduce time and money on the operational management of their ICT systems. For this reason, schools and other organisations that rely on successfully managing hundreds of people and administrative tasks are turning to the cloud in growing numbers.
Reports have shown that the Australian cloud market is expected to boom to $11bn by 2023. In the meantime, this growth is also expected to provide big opportunities for students to enter an industry that provides more than 80% of all online, games or streaming services used each day.
Since being founded in 2016, Classter – an end-to-end cloud management solution – has been helping K-12 educators in Australia and around the world free up time for teaching and learning by enabling their school to remotely manage important, time consuming tasks such as online admissions, day-to-day management, and billing.
The platform's advanced functionality has been helped along by strong investments in Adaptive Learning and AI technologies, which support any type of academic institution and system.
Last year, Classter was awarded a place among Europe's top 10 EdTech Start-ups by Education Technology Insights magazine. The Award recognises how technology can become beneficial for education and how specialists in the area can make a difference through technology adoption.
Below, The Educator speaks to Classter founder and CEO, Nikolaos Nikou, about how the company is helping Australian educators use cloud technology for impact, future-proof their schools and thrive in the new normal.
TE: In what ways do you believe Classter is best positioned in the ed-tech market to help school leaders manage their school's workflow in 2021 and beyond?
Classter aids educational providers in 'looking ahead to 2021' by being the leading all-in-one student and learning management system. As an end-to-end solution, Classter's platform is entirely configurable and is appropriate for any level of education, drawing school leaders' educational needs under one umbrella. COVID-19 has taught us that businesses and institutions who can centralise their offerings tend to thrive better, allowing for a completely seamless end-to-end workflow. Classter is the perfect offering for education providers and provides an innovative and dynamic management system that allows leaders to implement adaptive technology effectively: ideal for an uncertain post-COVID environment.
TE: I understand that Classter was awarded a place among Europe's top 10 EdTech Start-ups last year by Education Technology Insights magazine. What does Classter's presence look like in Australian K-12 education today?
Classter aims to further expand in APAC region and more specifically in Australia, where we primarily target in offering cloud solutions at colleges and K-12 schools. We have already taken the first steps in this huge market and we have so far received extended positive feedback. Thus, we will further intensify our efforts and strengthen our partner network in Australia, to better understand how we can meet the specific needs of educators and students in this region in the post-COVID era.
TE: What do you consider to be the most significant emerging challenges and opportunities of using cloud based and LMS technologies to improve teaching and learning outcomes?
This year has brought forward many questions that have existed in the background of education for many years. Are educational institutions adaptable to the change in the academic environment? Are they prepared to be dynamic and agile in their everyday operations? These are some of the questions that the education sector asked in 2020. Realistically, we'd expect virtual learning to take more of a prominent role as we look to the future. Remote learning environments and tools have had to take great leaps and bounds forwards due to COVID-19, but I think people are continuing to realise its potential and how it can be integrated into everyday educational life.
TE: Looking ahead, are there any notable ways in which Classter will be building upon its existing offerings for schools to ensure that principals, teachers and students are equipped to successfully navigate this new normal and manage change?
If there's one thing the COVID-19 pandemic has taught us, it's that you can never be too prepared. 2020 was a total black swan event, and educational providers felt the full force of this. However, we're proud that Classter's technology can aid educational institutions in future-proofing their crisis plans, getting them ready for anything. Classter offers institutions the ability to replicate operational and academic functions from the physical world of the classroom to the digital environment of distance learning, and any hybrid version in between, allowing full continuity. Educational institutions need to be prepared for anything in this unpredictable and turbulent landscape, and Classter – as an innovative and dynamic School Management System – is prepared to support schools through this changing environment.