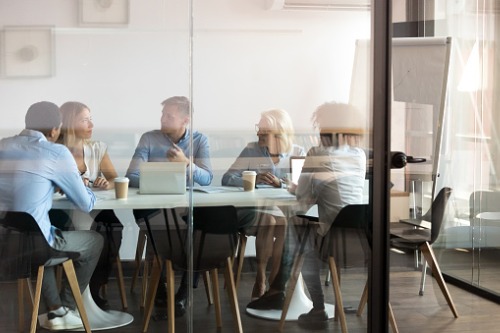 Principals who engaged in community, communication and compassion-based responses, successfully led their school community through the most challenging periods of the COVID-19 pandemic in 2020, new research shows.
The study conducted by the Faculty of Education at Monash University, collected research data from eight school leaders across Victoria during 2020, when schools were working through significant changes as a result of the first community lockdowns and introduction of remote learning.
The researchers identified four key areas in which all participants and their schools had been impacted. They include: student and staff wellbeing; navigating relationships; maintaining clear communication; and managing the increased workloads associated with the monumental changes.
Below, The Educator speaks to lead researcher and author of the paper, Dr Fiona Longmuir, about the study's findings and its implications for school leaders.
TE: The participants reported that their attention was predominantly directed to the well-being of their communities. How might the learnings about community leadership during this challenging time inform the way principals improve their wellbeing frameworks moving forward?
My research showed how important schools are as central hubs in their communities. It showed how the pandemic required that school leaders focused their work on this important, but often less visible aspect of the role. In normal times, leaders recognise the importance of community connections as one of many aspects of their roles but their busy days are often filled with in-school priorities. COVID amplified the importance of schools as community sites. Families turned to school leaders to help them make sense of the uncertainty, especially during the early stages. Then throughout the lockdowns and associated disruptions, educators played an important role in monitoring and bolstering the resilience of everyone in their communities, and at times this included triaging any acute safety and wellbeing needs as they arose.
TE: School leaders identified that the lockdowns heightened their connection and relationships with their wider school community. Do you see these strengthened school-parent relationships lasting beyond COVID-19, and if so, why?
Time will tell – but I think that the intensity of the shared experience in dealing with this crisis will lead to continued deeper connections. My research participants described a real sense of "We are all in this together" that was prevalent as they moved in and out of lockdowns and navigated new ways of schooling. Through homeschooling experiences, the work of teachers became more visible to families and in another project, we did at Monash, we found that communities had improved perceptions of teachers as a result of the COVID experience. What will be important if these strengthened connections are to continue will be the framing in policy and the media about the home learning time. If the focus is more on the negative, for example, "lost learning", this will lead to pressure on schools which may erode the improved relationships.
TE: Finding ways to communicate within the remote learning and socially distanced environment was also a key focus of attention for school leaders. What does 'effective communication' look like during lockdown?
There were clear messages about what effective communication was through the disruptions. Firstly, it was open, honest and transparent. School leaders shared what they knew and also what they were unsure of. It was also rapid and central. School leaders were sharing messages very regularly, even daily at the height of the disruption. They also ensured that the messages came from a central source as much as possible, so that the communications were clear and consistent. Beyond this task of sharing key information with their communities broadly, communication was focused on using what was available to maintain relationships. Leaders established processes to "check-in" with staff, families and students, through phone calls, and online chats. These were very important to supporting well-being in these challenging times.
TE: School leaders also identified the challenges of extreme workload and emotional drain that they experienced themselves, and noticed in their colleagues throughout the lockdowns. Is there any indication/data that principals have adapted better to lockdowns over time and been able to better manage their own health and wellbeing?
My research was undertaken in between the two large Melbourne lockdowns and at the start of the second lockdown (between June – August last year). As I write this, Melbourne has just come out of its 5th lockdown, so I am sure that lessons are being learnt every time. I certainly heard from my participants going back into Lockdown #2 that they had learnt from the first experience and felt more prepared for the return to remote learning. This was particularly facilitated by processes of seeking feedback from students, staff and families. However, I am noticing that the stakes keep rising, in terms of what is expected, as we go through each lockdown and this makes each one a different challenge.
Overall, there is no doubt that every time it has been difficult and emotional work for all educators. In my study leaders described the intensity they experienced. Constant attention to developments, rapid decisions and projecting positivity and optimism, (often when their own personal circumstances were difficult) took their toll and were described as exhausting. They explained this as having to be constantly "switched on" and scanning to ensure that they were supporting everyone to manage as well as possible. We need to appreciate and celebrate everything that school communities have achieved over these past 18 months. They have responded to the most disruptive circumstances ever experienced and if we can focus on the positive learnings from this time, our school communities will be stronger for it.