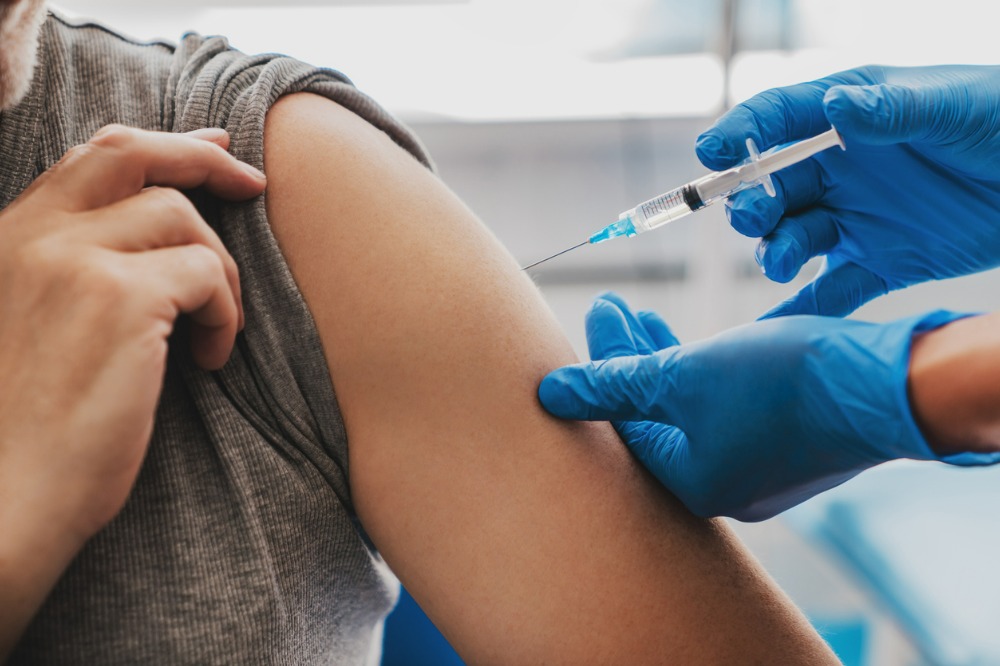 Mandatory vaccinations for teachers and general staff in schools has been a hot topic in recent months since numerous states have mandated first, second and in some cases, third doses of the COVID-19 vaccination in response to the spread of COVID-19.
Earlier this month, the NSW Government announced that all school-based staff in the state will be required to get a third COVID-19 vaccine booster shot in line with the changes to mandatory vaccination regulations imposed by Premier Dominic Perrottet.
The mandate change was part of new measures to prevent the spread of the Omicron variant of COVID-19 and came ahead of the announcement that children aged five to 11-years old were eligible for Covid vaccinations.
NSW Department of Education Secretary Georgina Harrison said vaccination remained the best way of keeping school communities safe.
"Adding a booster shot to the vaccination mandate will help maintain confidence that schools are a safe place to learn and work," Harrison said.
"As with the initial vaccine mandate we will ensure school-based staff have sufficient time to obtain their booster and I encourage everyone to secure an appointment when their booster is due."
As Term 1 begins, mandatory vaccinations may become a legal landmine for many schools which could face the prospect of some teachers refusing to get the shot.
Paul O'Halloran, a Partner with Colin Biggers & Paisley, who has advised a large number of independent non-government schools on compliance in this area, says "although the rights of those who oppose mandatory vaccination are acknowledged, the fact is that a fully vaccinated student body and workforce will reduce disease transmission rates, minimise the severity of infections and reduce the likelihood of severe disease requiring admission to hospital." He says this is particularly critical in workplaces where there are vulnerable stakeholders, such as schools, and where working from home is not a sustainable ongoing option.
O'Halloran said many employers, including schools, are currently dealing with unfair dismissal claims lodged in the Fair Work Commission in response to disciplinary action taken against staff who have refused to comply with government directions to receive the COVID vaccination.
The Educator took the opportunity to put five key questions to O'Halloran for his response.
Does the refusal to comply with a direction to be vaccinated automatically mean a staff member in a school must be dismissed?
No. This is where some schools are making errors. Putting aside whether lawful exemptions exist, such as medical contraindications, the refusal to comply with a lawful and reasonable direction to be vaccinated (or comply with government public health mandates) will be a valid reason for dismissal, but having a valid reason is only part of the unfair dismissal test. Under the Fair Work Act 2009 (Cth), unfair dismissals are assessed against criteria covering a range of factors aimed at determining whether a dismissal was harsh, unjust or unreasonable.
For example, depending on the circumstances, it may be considered harsh to dismiss a teacher with 25 years of unblemished and dedicated service even if there is a valid reason based on their refusal to be vaccinated. The fairness of the dismissal may depend on the reason for the refusal to be vaccinated. Another example is a general staff member who can perform a majority of their work remotely. Dismissing that person for not being vaccinated may be unjust.
What are the reasons employees in schools are providing for refusing to comply with vaccination directions?
A staff member who can demonstrate a legitimate medical contraindication to the vaccine cannot be required to be vaccinated. In my experience, most refusals, which represent a very small number of staff in most schools, are not based on legitimate medical contraindications, but are based on vaccine hesitancy largely focused on a fear of the vaccine and whether it has been properly tested on humans. Some more obscure objections relate to perceived rights under the Australian Constitution or views about bodily integrity.
Are you seeing many refusals to be vaccinated based on religious grounds?
Interestingly no. The Pope, for example, has encouraged Catholics to get vaccinated as a "simple yet profound way to care for one another, especially the most vulnerable". Therefore, from a legal perspective, any employee objecting on religious grounds would need to first prove they were a genuine adherent to a religion which had an express doctrinal objection to vaccination. This will be challenging for most mainstream religions.
What sorts of outcomes are dismissed employees achieving in unfair dismissal claims?
We are yet to see an unfair dismissal claim in this area involving a school proceeding to a contested hearing, but I am sure it's just a matter of time. At present, initial matters are resolving privately in Fair Work Commission conciliation conferences. Statistics from the Fair Work Commission indicate that 47% of unfair dismissal claims resolve at conciliation for under $4,000.
What risk mitigation steps do you have for schools dealing with dismissals for non-compliance with vaccine mandates?
I would encourage schools to think carefully and seek advice when dismissing any staff member for a refusal to be vaccinated. Consideration of redeployment or adjustments to the staff member's role may be necessary, including considering what aspects of the role (if any) could legitimately be done remotely. Establishing that the school has consulted broadly about the requirement to be vaccinated will be important as will detailed internal education on the benefits and effectiveness of vaccines in fighting COVID-19.
Paul O'Halloran is a Partner and Accredited Specialist in Workplace Relations at Colin Biggers & Paisley Lawyers. You can follow him on LinkedIn or Twitter.