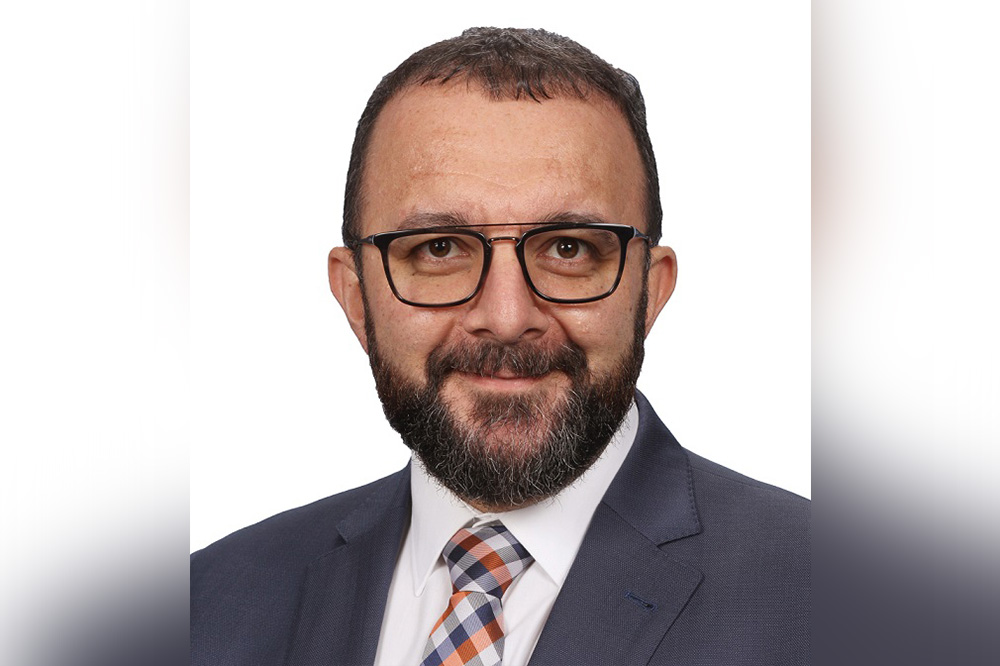 In January, Marco Di Cesare made a bittersweet farewell to Caroline Chisholm Catholic College (CCCC) in Braybrook, which he had led for the past eight years, to take up an exciting new role as principal of Marcellin College in Bulleen, Victoria.
Prior to his principalship at CCCC, Di Cesare spent 19 years teaching in the Latrobe Valley and held many positions of leadership across many areas of College life. Throughout his career in education, Di Cesare has taken on the responsibilities of a coach, mentor, guide, role model and school leader – roles that have seemed to blend into one over time.
Indeed, these qualities, combined with his unfailing educational vision, have allowed him to oversee significant improvements across CCCC. Stepping into the principalship at Marcellin College, which in recent years has broken new ground in unlocking boys' creative potential and applying it to real world contexts, Di Cesare sees a similar opportunity to make a real difference.
Below, The Educator speaks to Di Cesare about the key achievements, and learnings, from his prior role at CCCC and how he intends to use them at Marcellin College to impact meaningful change in the year ahead.
TE: Leaving Caroline Chisholm Catholic College must be a bittersweet experience. What are you most proud to have achieved in your role as principal there?
MD: I was privileged to oversee significant change across the College during my eight years as Principal. From establishing a Mission and Vision with staff through to our new values of Faith, Acceptance, Compassion and Excellence (FACE) we were better able to articulate the reason for our existence – the FACE of every member of our community. This resulted in our improved NAPLAN scores which culminated in being recognised by ACARA for our significant improvement, especially in Reading scores. The improved VCE results also reflected the hard work of the staff at the College and their genuine care for the students. The physical transformation of our three sites and the improved facilities meant that we provided the very best for the Caroline Chisholm Catholic College students, while challenging them to 'be the best you are called to be'.
TE: Why did you choose Marcellin College as your next big professional endeavour?
MD: I have had a long association with Marcellin College (more than 30 years) and more recently my association extended to being a parent of two boys at the College. I have always been in awe of their approach to learning and wellbeing as well as their genuine outreach programmes in the local community. There is a strong Family Spirit and this is accentuated by the commitment of many of the 'old boys' of the College. How could you not want to be a part of this community?
TE: What excites you most about taking up your new role?
MD: The College is undergoing significant change as it brings about a new approach to the education of boys and I was excited by the prospect of being part of this change. The College has embarked on a journey to work towards a personalised approach to each student and I am looking forward to adding my strengths and talents to the continued development of our Breadth, Depth and Pathways stages. I see so much potential as we continue to build on our strengths and traditions in such an innovative environment.
TE: The year 2020 showed that radical change is indeed possible, even if traditional structures of education have remained in place for hundreds of years. In your view, what are the greatest opportunities that exist for school principals to drive significant change in 2021?
MD: We have learnt so much from 2020 and what is possible when students, parents and staff work together and are willing to adapt and be flexible. Even so, we need not just knowledge but innovative approaches to ensure that we are continually adapting to the needs of our community. We are all unique – in understanding each other and our local cultures, anything is possible. We must always strive for the highest and understand our collective efficacy and power.