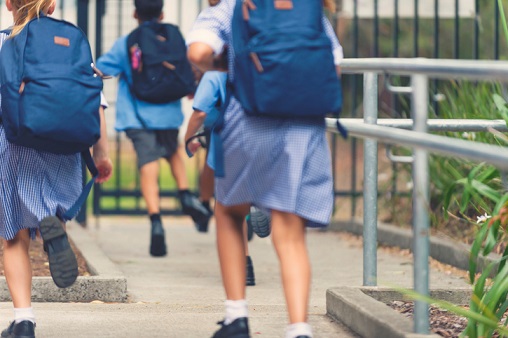 Schoolgirls across Queensland will now be allowed to wear shorts instead of skirts after changes announced by the state government.
Yesterday, Queensland's Education Minister, Grace Grace, said she would change the policy to formally allow girls who attended state schools to wear shorts and pants, as well as skirts and dresses.
"It is our view that shorts and pants should be available for all girls as part of their school uniform and I have asked my department to consider changes to the school dress code," Grace told The Educator.
"It's not about saying no more skirts – it's about providing choice and a common sense, practical option."
Grace said that she was recently presenting medals at a school where the girls already had the choice to wear shorts.
"All of them were wearing shorts. They looked really smart and when I think back to my own school days I know that if I had had the choice I would have worn pants," Grace said.
"I want girls to be able to make a decision within the rules around formal school uniform.
I'm very pleased to say that the reaction to my comments has been overwhelmingly supportive and I look forward to hearing more feedback."
The Minister's move follows a decision by Sydney's Santa Sabina College to offer pants and shorts to all female students from next term.
A number of other private schools in Sydney will join Santa Sabina College in allowing girls to wear the more comfortable attire.
Last year, WA schools changed the dress code for public school girls following a handwritten letter to the state's education minister from an 11-year-old.
As a result, every public school in the state will now allow girls to wear shorts and pants, rather than limiting them to only dresses, skirts or "skorts".
In New Zealand, a school abolished gendered uniforms, replacing them with shorts, a kilt and trousers that can be worn by either sex.
The move came after several UK schools introduced 'gender neutral' uniform policies and South Australia announced that its public schools would adhere to a mandatory transgender and intersex policy from 2017.