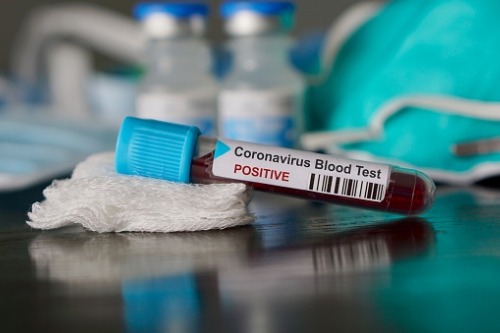 Katoomba High School has been closed after a person tested positive for COVID-19, which has now infected 161 people across Australia.
On Wednesday, the World Health Organisation officially declared COVID-19 a pandemic – the term given to a virus that spreads easily between people on a global scale.
The NSW Department of Education did not specify whether the infected person at Katoomba High School was a student or a staff member, only saying that everyone on campus had been ordered to self-isolate today and over the weekend while the contact tracing process is finalised.
In a statement today, the Department said the school will keep parents informed during this time and will advise if staff and students will be able to return on Monday.
Today's decision by Katoomba High School follows the closure of three other NSW schools in the past week.
Last Friday, Epping Boys High School was ordered to close after a student tested positive for the virus, and two more schools – St Patrick's Marist College in Dundas and Willoughby Girls High School – closed the following Monday.
The virus has also led to the closure of two schools in Melbourne. Yeshivah-Beth Rivkah Colleges and Carey Baptist Grammar School closed after school staff tested positive for COVID-19. Twenty-eight people in Victoria are now confirmed to have tested positive for the virus.
Meanwhile, NSW Premier, Gladys Berejiklian, is attending a Council of Australian Governments meeting in western Sydney, to discuss the possibility of mass school closures and cancelling large events and gatherings.
Since the first COVID-19 death was reported in China on January 9 the virus has infected more than 134,000 people and killed nearly 5,000 in 126 countries.