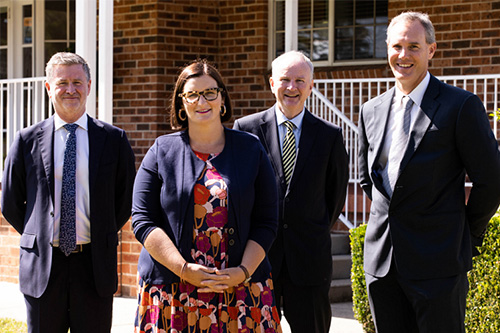 In recent years, studies have called for a stronger focus on STEM skills to prepare young people for the 21st Century workplace. However, research also shows a gradual decline in student participation in these subjects in high school.
And this issue is not lost on parents.
An independent survey of greater Western Sydney-based parents of school-age children by social research firm, McCrindle Research, found three in four (76%) parents believe it is extremely/very important for a school technology facility to be available to children in their area.
Recognising the growing importance that STEM education plays in addressing the widening skills gap in Australia, governments, communities and schools are recalibrating their approach to how young people are trained in this critical area.
For its part, the NSW Government recently announced a $5m grant to build a ground-breaking new technology school facility in Western Sydney.
The Education Infrastructure Fund (EIF) grant, awarded to Australian Christian College in Marsden Park (ACC), will help to build a new three-storey technology facility at the College's K-12 campus.
The new facility will be fully equipped with STEM learning facilities for students, including video editing rooms with green screens, podcasting rooms, prototyping rooms, robotics labs, virtual reality capability and animation studios.
ACC Marsden Park principal, Brendan Corr, said that since the commencement of ACC Marsden Park 12 years ago, the school has pursued a "technology-rich" approach to learning.
"One key aspect of our College's approach has been rooted in our commitment to and experience in providing Distance Education," Corr told The Educator.
"This has meant that we have developed expertise, committed and a substantial resource base in what is embedding technology at all stages of the learning cycle, in all Key Learning Areas, and representing a broad range of instructional models including Explicit Instruction, Guided Inquiry and Project based learning".
Corr said the College has been pursuing its technology rich approach to teaching with passion, making the most of what temporary and "pop up" spaces and studios it has been able to craft.
"Providing purpose built bespoke spaces for students and staff to make full use of the technology will take their teaching and learning to another level of sophistication and effectiveness," he said.
"In addition, we plan to have industry experts manning a 'genius bar' in the hub so that there is always the guidance and support that our people need to seamlessly infuse the technology into the learning experience and to master the relevant industry standards".