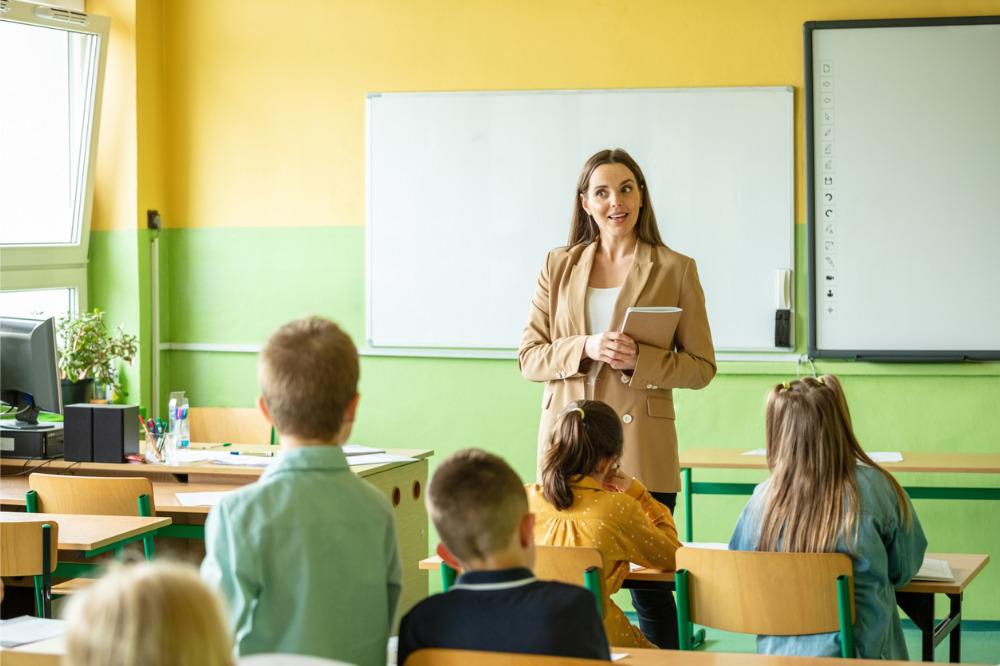 In December, Federal, state and territory education ministers approved The National Teacher Workforce Action Plan, paving the way for more concerted efforts to attract more teachers to the profession and, just as importantly, keep those who are thinking of leaving it.
While the plan hones in on many of the factors driving the nation's teacher shortage, it is likely to be some time yet before meaningful change is seen. In the meantime, schools are struggling to find staff who are not only the right fit for their culture, but staff who are highly skilled and qualified at what they do.
Tyson Wood, NSW and ACT Recruitment Consultant at SchoolHouse, has 17 Years of education business experience – including roles as Tes' company director for ANZ and director of Smart Teachers (Smart Education Australia Pty).
Below, Wood tells The Educator about the company's new team of highly experienced team of recruitment experts and how they are tackling Australia's increasingly complex school workforce crisis.
TE: As the 2023 school year gets into full swing, what are some positive, and conversely negative, trends you're seeing where school workforces are concerned?
There are a few visible, noteworthy workforce trends. Firstly, there are still plenty of unfilled vacancies across all schools in Australia. This is because of positions that opened late in the days leading up to the start of the school year or some unexpected changes to staffing once the year started. There are many Principals or Deputy Principals currently teaching full loads and/or class sizes have increased because a teacher is yet to be found. We are also seeing beginning teachers securing jobs in as early as their second year of education training thanks to the provisional licensing offerings in some states. This is an excellent solution as it will not only put a quality person in the classroom but will help train the teacher even more.
We are also seeing schools using recruiters at a greater rate and there are more multi-industry recruiters entering into education. The majority of schools tend to self-manage their recruitment and rely on reactive advertising, posting on one to two job board. The trend is changing to post on more as there has been a surge in multi-industry and education job boards. Unfortunately, if you scan job boards, job advertisements tend to look alike because of the focus placed on the technical aspects of a job rather than the sharing of more meaningful information on the school as a workplace. Other observations see a trend toward multiple interviews and observed lessons. This is a positive approach as it enables schools and candidates to learn more about each other. However, at the same time, as it increases the time commitment for all involved, it can lead to many schools losing candidates to schools who move faster in their selection.
From a candidate point of view, what we are seeing is that teachers who made the change to a new school are reporting back to us that they are happy in their new school. This is a positive sign - it is much better that teachers are trying another school or sector rather than leaving the profession as a whole.
TE: Can you tell us about the team at SchoolHouse and their experience?
We are a team of recruitment specialists, but it is our education expertise that shines through. We understand schools and the role of teachers and education leaders because most of us here were teachers, heads of faculty or even principals before becoming education recruiters. Through our school relationships and the experience of our staff, we are better able to create and advocate authentic organisational information such as an employee value proposition. This ensures we attract not just people who fit the teaching or leadership job but the organisations we are recruiting for. There is a lot of diversity in education, and we can accommodate that in everything we do.
Many schools ask us why we can attract the candidates we present. A lot goes into our school service, but it is important to acknowledge the efforts we place on our service to candidates. Teachers today find it just as hard as schools do. This may sound strange given the demand for teachers outweighs the supply, but teachers have to use many different job boards, complete many different application forms and often are applying with little to no information about what the schools are like to work at. It is time-consuming and risk-laden just as it is for schools hiring. Our recruiters are able to save teachers time and bring greater employment and organisational information to the forefront so there are little to no uncertainties come an interview or the start of a new job. This, along with our proactive attraction and advertising is a big part of how SchoolHouse has been able to build a following of teachers so quickly.
In Queensland we have Georgie Garde, Claire Garner, Lucy Tuttiett and Chris Wilson working around the clock. Each bring a high level of experience, and all worked as teachers or in head of department roles prior to becoming education recruiters. Our NSW team includes Ryan McKenzie, also a former teacher turned recruiter and Tyson Wood, also a teacher, whose Australian education recruitment career spans 17 years. SchoolHouse's Victorian team includes Eloise Healy, another teacher with 10 years of experience in Victorian school recruitment. Eloise is joined by Niamh McGovern an experienced teacher and Harley Kerr, a highly experienced recruiter who joined SchoolHouse from Google.
The team are supported by Emily Wood and Catherine Hoole who focus on supporting schools with the highest level of screening and compliance. Without them, our recruiters would not be able to quickly shortlist candidates whose applications contain the very information that schools need to make the right decision and comply with recruitment policies.
We also have a team of six in our marketing division with the school and employment marketing expertise to attract teachers from across Australian and in certain countries overseas. Marketing today is far more complex, and we have the team whose expertise is making an incredible difference. Despite the shortage our website is becoming the new home for teachers finding jobs in Australia.
TE: Drawing from your work with schools nationwide, to what extent do the contributing drivers of the teacher shortage crisis vary between the states and territories?
I believe the status of the teaching profession remains a contributing factor that hinders teacher supply in all parts of Australia. The status is improving but the greater focus and offerings came into effect just before the pandemic and will take time to attract more people to the profession. Drivers like recruitment timing and subject need can having varying impacts. Supply levels can change based on the type of teacher and the time of year. For example, a primary teacher may be easier to find in South-East Queensland or Melbourne but at the same time schools in Western Sydney may struggle. A month later and it could be the opposite.
Regional schools are the most challenged and require the most support across all subjects and roles in a school. The shortage is felt so greatly that schools and authorities are relying more than ever on interstate and international candidates. The pandemic is behind us so more and more WHV or permanent residents are resuming their goal of migrating to teach in Australia. Pre-pandemic, up to 30% of all placements were thanks to a candidate migrating interstate or from an international location like England, Ireland, NZ, Scotland, South Africa, Canada or the USA. It is good to have them back. Regional schools offer outstanding packages, and we find when these offerings are showcased, it improves the attraction and recruitment of interstate and international teachers.
Other drivers which may vary the impact include cost of living or global profile. Our Queensland business has had more interstate teachers because residential properties are less expensive in certain areas. As for the wave of international teachers arriving to Australia, the status of Sydney and Melbourne on the global stage means it is the first port of call for many teachers arriving, notably Working Holiday Makers.
Secondary recruitment is a challenge regardless of the time of year, location or subject. Schools today need to take a fresh, innovative approach to recruiting as for every vacancy, they are going to market in a deficit position where school demand outweighs candidate supply. Schools are, more than ever, competing with each other.
TE: Following on from the above, how are SchoolHouse's recruitment specialists equipped to navigate these differences and provide a tailored solution?
In each of our teams we have experienced educators and recruiters but with variances in the locations or sector they have taught and/or recruited for. We have Catholic, Independent and Government experienced people, so we are able to better understand the differences and provide a more customised attraction, selection and recruitment service. Our specialists are also proactive - we do not stop adding to our database of candidates so that when vacancies come to us we do not rely on reactive advertising alone. Soon our website will feature a cloud-based product called SchoolHouse Plus.
SchoolHouse Plus has been built by our recruiters with the help of schools and teachers. While SchoolHouse Plus will help schools showcase themselves as great places to work and widen their advertising and attraction, teachers will be able to search and easily find the information they need to find matching schools. Whether you are a school or a teacher, SchoolHouse Plus will save time, money and make recruitment goals more certain. It will not replace our recruitment service but place the technology and tactics of recruiters in the hands of schools who self-manage their recruitment.