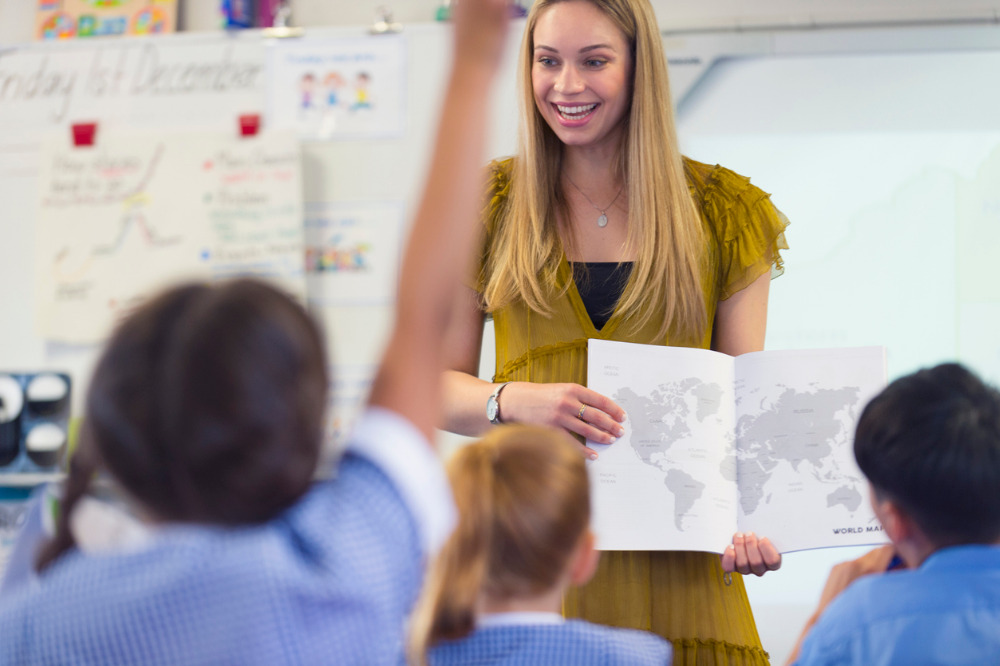 Across Australia, worsening teacher shortages are taking their toll on student outcomes, school management and staff wellbeing, leading to calls for an urgent national response.
A survey released yesterday revealed that a staggering 90% of Victorian principals are gravely concerned they won't fill teacher vacancies at the start of next year.
In NSW, the government is looking to address the worsening teacher shortage there by trialling more than 200 new administration roles in the state's public schools during Term 4, and exploring new, higher paid roles for outstanding teachers.
For its part, the Federal Government is looking to create a 'National Teacher Workforce Plan' with the states and territories, so that this crisis can be resolved once and for all. The plan focuses on five areas: elevating" the teaching profession, improving teacher supply, strengthening teaching degrees, maximising teachers' time to teach, and a better understanding of future workforce needs.
However, there are concerns among educators and experts that the proposals will ultimately be cosmetic and not lead to any meaningful changes.
With 17 Years of education business experience, including his previous roles as Tes' company director for ANZ and director of Smart Teachers (Smart Education Australia Pty), Tyson Wood has a good idea of how schools can attract and retain staff.
In August, Wood took up the role of NSW and ACT Recruitment Consultant at SchoolHouse. With 160 schools on board and counting, Wood said the company is quickly becoming a reliable, cost-effective solution for schools and teachers.
Though launching at the start of 2022, the expertise SchoolHouse offers is formidable. Its staff are among the nation's most experienced education recruiters, having worked with Australian schools for a combined 50 years.
Wood says one important way the company is standing out from its competitors is that it uses "a scientific approach to teacher recruitment".
"Quality recruitment needs to be strategic. It must start with a plan that informs all stages –attraction, selection, appointment, induction and evaluation," Wood told The Educator.
"Schools need to ask themselves: What job boards will work best at this time and for this role? Should we engage a recruiter to work alongside advertising? Do we have the necessary skill and collateral to provide a high level of promotion and engagement. Do we have the resources to support hiring managers through interviews and assessment? What if we do not find the right candidate? Do we have a Plan B?"
Wood said schools therefore need to come up with a plan that will support hiring managers across all stages and through various possible scenarios or outcomes.
"At the evaluation stage of the process, evaluate the recruitment campaign as well as the candidates sourced and hired. Create data reports that will inform future hiring campaigns and budgets," he said. "SchoolHouse offers schools a solution to build detailed recruitment reports that will help enhance your planning and decision-making in the future."