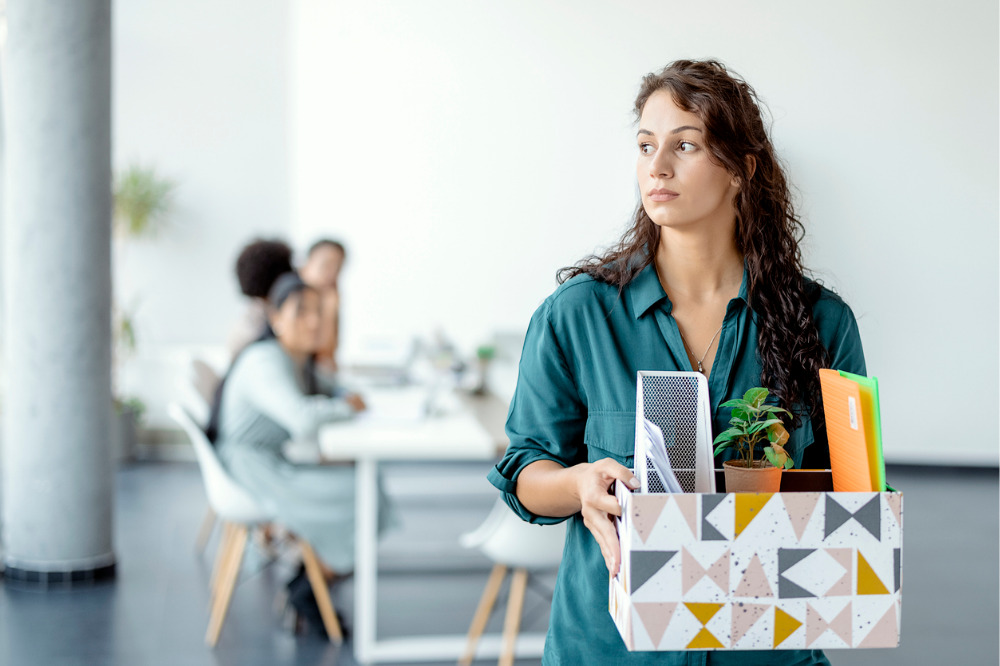 Across Australia, the teacher shortage is worsening, placing increasing pressure on already overburdened school staff – and at a time when student enrolments are on the rise.
According to the latest Australian Bureau of Statistics figures, 21% more students will begin school in 2030 compared with 2021, but recent studies show that almost half of teachers are considering calling it quits, threatening a major disparity in teacher-student ratios in schools across Australia.
The situation is particularly dire in NSW, where the state's principals say staffing shortages are now affecting most of the schooling system.
"We've been raising concerns over teacher shortages for many years. Initially, it was predominantly a shortage in rural and other socially disadvantaged areas in specific subjects, including maths, science and technology," NSW Secondary Principals' Council president Craig Petersen told The Educator. "But now the shortages are widespread across all of NSW and across most subject areas."
So why are teachers leaving the profession in droves?
Monash University recently surveyed 2,444 teachers from primary and secondary schools across Australia to find out. Three main areas were cited as being the reason that teachers were looking to leave the profession: workload pressure, burnout and wellbeing related issues, and the low esteem in which teachers are held in the public discourse.
According to the findings of a paper released following the survey, just 41% of respondents indicated that they planned to remain in the profession.
The split of teachers was relatively even across primary and secondary, with the bulk of respondents coming from the public system. There was a geographical spread across Australia, and a mix of new and established teachers.
Workload was the most commonly cited reason for intending to leave the profession. Among teachers who intended to leave the profession, 62% referred to workload pressures and their impact on health, wellbeing and other aspects of respondents' non-working lives.
Teachers routinely described their workload as 'excessive', 'unrealistic' and 'unsustainable'.
"Workload pressure, particularly administration requirements and the expected amount of time I spend doing school things outside of direct teaching (co-curriculum hours, meetings, etc) seems to increase; however, the number of hours in a day is finite," responded one teacher.
In particular, teachers expressed frustration with what they saw as unnecessary or overburdening paperwork, administration and reporting. Such tasks were seen as a mechanism for compliance and control of teachers, who expressed a lack of trust in their work.
Issues relating to health and wellbeing, including relationships, exhaustion, stress and burnout, were mentioned by 21% of respondents who planned to leave the teaching profession.
The other issue – the negative media portrayals of teachers and schooling, and negative political discourses about teachers – were cited as having a negative effect on respondents' experiences and their subsequent turnover intentions.
Respondents referred to feeling undervalued, under-appreciated and disrespected by the 'community, public and media'.
The researchers found that there were two main levers that could halt the drain of teachers from the profession: a meaningful reduction in workload, and an increased understanding or awareness of the complexity of teachers' work. This would ultimately lead to a more positive discourse about teachers and the profession.
Dr Fiona Longmuir, an educational leadership lecturer at Monash University's School of Education, said prior research has suggested that increases in teacher attrition have been connected to increasingly complex workloads, ill health, burnout and stress.
"Our study found that these factors were all reported as contributing to reasons why teachers felt that they needed to leave the profession," Dr Longmuir told The Educator.
"Underlying these reasons were that teachers are increasingly burdened by administration and accountability requirements. Activities such as meetings, compliance form filling and needing to account in detail for their teaching decisions and students' learning progress are taking more and more time to attend to."
Dr Longmuir said teachers also noted that the public discourse, perpetuated by politicians and the media, is often negative.
"This is demoralising and has real impacts on their daily work. This connection was explained by this respondent – How can students respect us properly when politicians and parents are constantly badmouthing the profession?" she said.
The respondents in the University's survey were asked what could be done to support them in their work and they, not surprisingly, suggested that actions to reduce their workload were needed.
"Examples of their suggestions included 'decluttering' the curriculum and reducing class sizes specifically so that the administrative burden would be reduced," Dr Longmuir said.
"Teachers also suggested that schools need more support to address social issues so that this emotionally intense work is not left solely to teachers."
Dr Longmuir said they also hoped that the media and policy makers would more regularly reflect the complexity of teaching work so that respect, trust and appreciation for Australian teachers might be enhanced.
Monash Education is conducting a new survey to find out how Australian teachers feel about their work now, what issues they face, and what solutions they suggest. If you are an Australian teacher, please participate by visiting the Monash University School of Education's website.