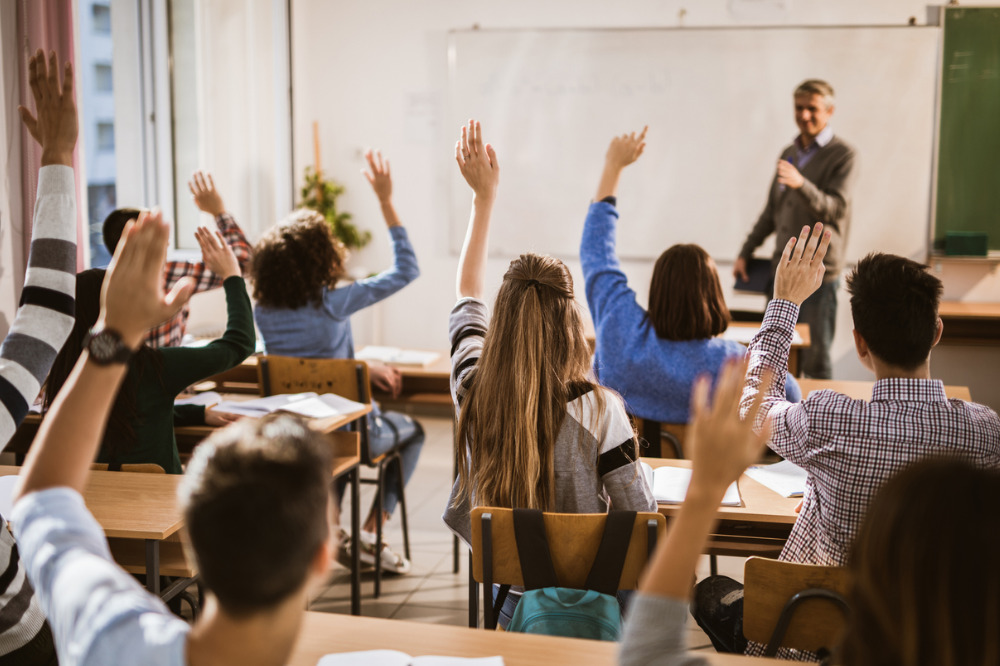 Since the outbreak of COVID-19, many teachers and principals have had their routine professional development meetings thrown into disarray as they shift to their schools' online architecture for remote and flexible learning.
While most teachers and leaders are no stranger to online meetings for professional learning, the cancellation of in-person meetings, conferences and other events has dealt a blow to the interpersonal networking that educators are so familiar with.
Studies have shown that industry support and professional development is crucial for schools being able to effectively manage teacher workforces and improve education outcomes for students, and at this unprecedented and uncertain time, that is perhaps needed now more than ever.
According to PeopleBench Chief Education Officer, Dr Vicki Cameron, educators have become more instrumental in designing their own professional development to fill skills gaps and needs that have been revealed during COVID-19.
"The mode of accessing professional development has shifted to online rather than face to face," Dr Cameron told The Educator.
"As this new skill set is needed to be acquired rapidly to adapt to new ways of teaching, learning and maintaining professional connections, the offerings of many PD sessions have changed from multi session accredited courses to short sessions that are adapted to the online mode".
'A resource repository for school leaders'
Dr Cameron says the focus of professional development in 2020 has changed to address more immediate concerns, including well-being, resilience, adaptability and developing new technical and communication skills.
Recognising this, PeopleBench recently created the Community of Practice (CoP), which Dr Cameron called a "resource repository" for school and system leaders.
"It provides leaders with useful workforce resources to navigate the current COVID-19 situation and plan for their future workforce needs," she said, adding that the online CoP has evolved rapidly to respond to the changing needs of education leaders during COVID-19.
"The CoP also contains the latest school workforce resources, up to date and curated academic research on school workforces, current professional development opportunities and professional education articles and media events".
Dr Cameron said that as an evolving resource repository, new resources are continually being developed.
"The next resources being developed are case studies, we currently have two in the pipeline: Attraction, recruitment and retention of early career teachers in in regional and rural schools; and school turnaround and cultural change," she said.
"We are intending that these case studies are the beginning of a bank of resources where education leaders can connect and share their success stories and challenges. Through this, educators can learn from each other".
'Breaking down state siloes'
Dr Cameron says the implementation of the Australian Curriculum was the first step in breaking down state siloes in education, and that by establishing national professional development platforms, this important process can be taken to the next level.
"COVID-19 has further demonstrated that the challenges encountered are universal and the solutions may be contextual," she said.
"National PD platforms facilitate the opportunity for educators to seek out and network with colleagues whose context is similar and form connections to share success stories and challenges particularly in more geographically isolated regions such as non-metropolitan rural and remote contexts".
Dr Cameron added that these connections where educators are sharing mutual professional problems and solutions nationally provides education leaders "a shared common platform" to influence ongoing policy and research.
Professional networking in the COVID-19 era
Dr Cameron said ongoing networking, as well as accessing regular PD is still vital for educators through this unusual time to facilitate collaboration, maintain professional contacts and ensure professional currency.
"To ensure this happens it is essential that all educators have equal access to networking and online PD. Understanding the platform etiquette as well as legal implications should also be considered," she said.
"There is no one-size fits all online technology solution so a common reliable platform for users should be selected with easily accessible technological support".
Dr Cameron said comfortably accessing online platforms may be new for some educators and not so for others, so an online technology needs assessment may be useful to establish competency levels.
"In this time of online communication, it is essential to maintain a balance between real-time interactive networking and PD and static or pre-recorded sessions to maximise connectedness and interaction".