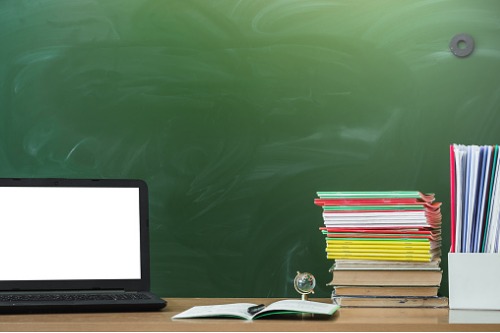 An effective professional development program should provide teachers, school leaders, and policymakers with high-quality tools that ensure they use their teaching resources, however limited they might be, to maximum effect.
In "As Good as Gold? Why We Focus on the Wrong Drivers in Education", renowned educator, Laureate Professor John Hattie and Dr Arran Hamilton, Cognition Education Group Director of Education, "distinguish education pyrite from education gold".
Cognition Education Group provides professional development for teachers, early years and primary tutoring, e-learning and publishing services – all of which are in demand as Australian education upgrades its curriculum to prepare young people for the 21st Century world.
In 2019, Cognition announced a strategic partnership with video-based professional learning platform, IRIS Connect – a video-based tool that enables teachers to observe and review classroom activity online.
Below, The Educator speaks to Cognition's Group Director of Education, Dr Arran Hamilton, about how the organisation is helping Australian schools improve their professional development practices.
TE: I understand that you have worked closely with Laureate Professor John Hattie to divine the best practices for professional development. Can you tell us more about this?
AH: The research is pretty unequivocal: of all the variables that principals and system leaders can influence – enhancing the expertise of teachers generates the single biggest student achievement dividend. And the single best way that leaders can nurture this expertise is to focus relentlessly on the professional development of their teachers. This isn't about sending staff to conferences and workshops where gurus teach their 7-step programs. Less than 10% of what educators are exposed to at these events is remembered and even less put into practice. This strikes me as a remarkably poor return on investment. Instead, the "gold" is about unleashing collaborative expertise – for example through school-based professional learning communities where small groups of teachers support one another to review and interpret data, observe/video lessons and to conduct action research on new approaches and assess their impact.
TE: Technology is no doubt playing an important part in driving improved teaching outcomes. Can you tell us about the impact that IRIS Connect and video technology has on enhancing collective efficacy and empowering teachers?
AH: Actually, John [Hattie] and I have just completed a review of the global evidence on the impact of technology, which will be published later in the year. This looks at data from 234 meta-analyses of 15,000+ research studies involving 2+ million learners. The depressing finding is that in spite of the AUD $210 billion spent globally on EdTech each year – it's barely pushing the student achievement needle. But some technology works extremely well. The reason Cognition Education partnered with IRIS Connect is because video analytics is the technology intervention that has the highest overall effect size. IRIS Connect allows teachers to privately hold the mirror up to themselves, using data analytics to review their videos. And as they build confidence and trust – the platform allows educators to share their videos to selected colleagues for collaborative review. We think that one of the reasons video analytics is so effective is that it's one path to unlocking collective teacher efficacy, which with an effect size of d=.1.39, is arguably the motherlode in enhancing teacher capabilities.
TE: In what ways will Cognition Education Group, and IRIS Connect be helping Australian school principals thrive in their roles in the year ahead?
AH: We are thrilled to be bringing IRIS Connect to schools across Australia and excited to be supporting educators to explore which of the various implementation models will have the most probability of impact for their specific contexts. Because whilst video analytics has high potential for an oversized impact, there is a lot of devil-in-the-detail about effective deployment. We will also be continuing our flagship initiative with the Northern Territory Department of Education. This is called the Collaborative Impact Program and it is focused on developing an NT-owned process for leading and implementing system-wide improvement. We are also supporting the Territory to establish a cadre of Impact Coaches, who work within and across schools; and we are providing leadership development for NT school principals. Exciting stuff.